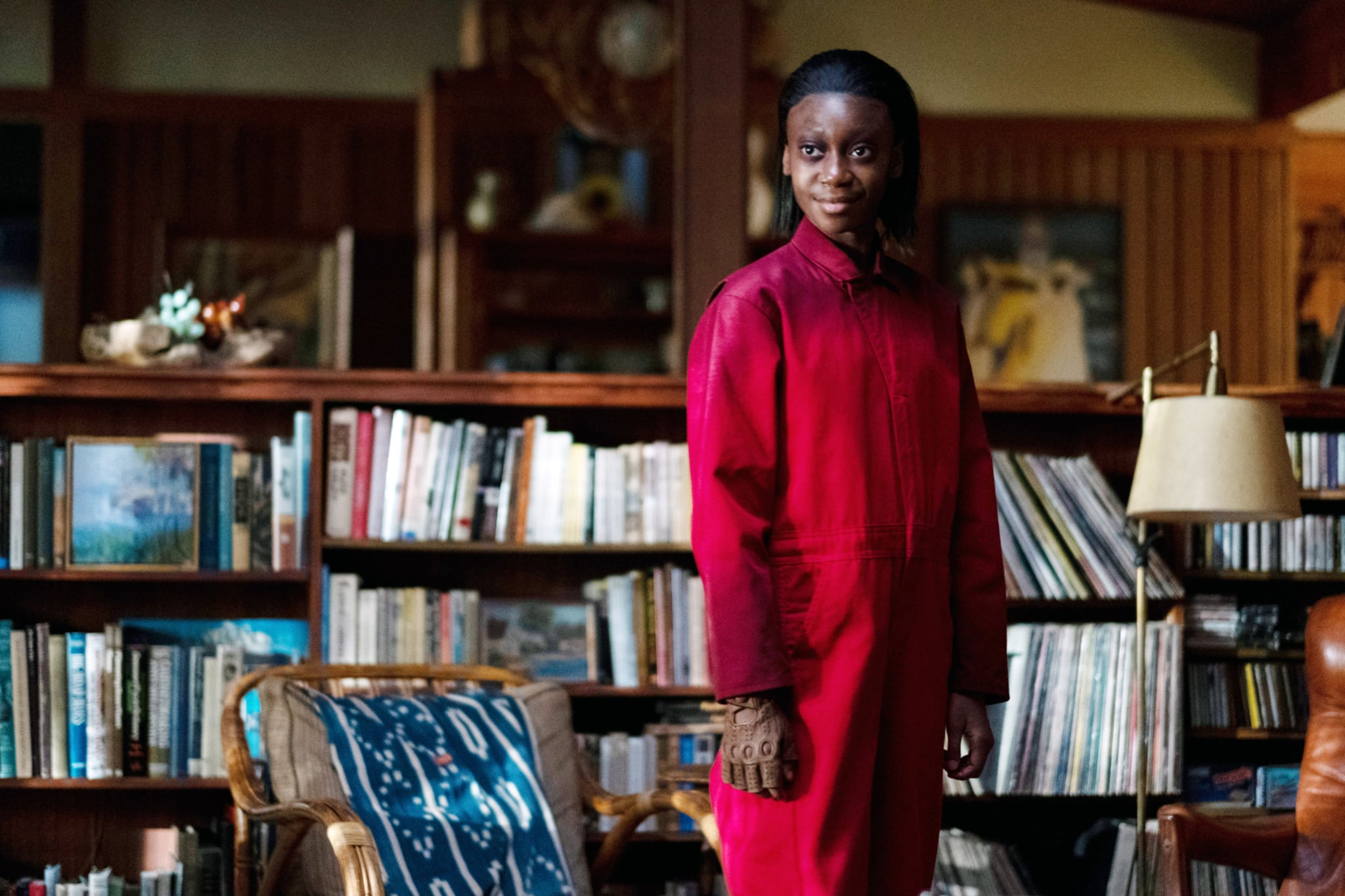 Shahadi Wright Joseph, who stars in Jordan Peele's Us, talks about her role and more.
Jordan Peele's sophomore film Us is eerie, unnerving and takes you on a thrilling ride. The credit goes to Peele and his well-rounded cast of actors, who will give you nightmares. Shahadi Wright Joseph plays the dual roles of Zora and Umbrae. The film also stars Lupita Nyong'o, Winston Duke and Elisabeth Moss.
I talked to Shahadi about getting in character, working with famed director Jordan Peele and which horror movies influenced her. ~Marriska Fernandes
This was your first horror film and it was with Jordan Peele! What was it like working with him?
It was such an amazing experience — such an honor to work with him. I would definitely want to work with him again. Just because he's so wise and he's so smart and I just love his work.
Can you talk about auditioning for him? Did you send him a scary tape?
Yep, I did. My agent sent me the info for the audition and we just recorded it at home and a couple weeks later we got a callback that we were going to meet him in L.A. So we were extremely excited about that.
Did you audition with the scary smile you have in the film?
(Laughs) Actually, no. Jordan actually set me up with that smile and thought it would be a great idea, since Umbrae was born laughing.
How do you go about playing two very different characters in the same film?
Umbrae and Zora are very different but so similar. I love that about the two. That's what makes Umbrae so scary — she's just slightly different from Zora. Usually before I would shoot a scene as Umbrae, I would try to get into character about half an hour before we would shoot and really just think about the character and why she has to do this to Zora's family.
Is that a conversation you had with Jordan?
Yes, once I got to L.A., Jordan and I had a really good meeting about all of the characters and how they relate to each other, how they are as a family, especially when they're The Tethered. They still are very connected, like the Wilsons.

Did your performance ever spook you?
(laughs) Not really, but it was a lot of fun playing her because I have never played the "villain."

What was it like working with Lupita, who plays your mother?
Even before, I was such a fan of Lupita just because of 12 Years a Slave and Black Panther. I mean, come on! She's incredible and I was so honored to play her daughter. I'm so happy to know her now. She's such a great friend and an even better actress. I would definitely love to work with her again.

You once mentioned she was really scary, even on set — how so?
Yes, very scary when she would be in her Red costume. She would never really talk much and she would walk exactly like Red. No one knew if it was the real Lupita or if it was Red. It was just really eerie and creepy. I kind of loved it.

Can you reveal some of the Easter eggs Jordan talked to you about?
Oh yes, he did talk to me about that. Well, of course there are a lot of rabbits in this movie. So he definitely placed some rabbits specifically in different rooms around the Wilson house, on the beach, especially on Zora's green shirt, a word is written in Vietnamese, which means rabbit — that's definitely a big clue. And I think he used a lot of cinematography from other horror movies to include in this film just to make it more iconic.

Do you get random people calling you the scary girl from Us?
(Laughs) Yes, sometime they just call me the girl from Us.
This being your first horror film, what helped you make the transition?
I have never been in a horror movie before so this definitely was a first. I think it was just my love for horror movies. I would usually try to think like the characters in the horror movies that I watched and that helped me while auditioning for this role.
Which movies in particular?
I like The Babadook, The Shining… I love Get Out, my favorite.
Speaking of creepy and scary, what are you most afraid of?
Hmm, that's a tough one. This is funny — I live in New York City but I'm really afraid of rats. But now, I guess The Tethered.
Lastly, can you talk about voicing young Nala in the new The Lion King movie?
I'm so excited for everybody to see that and to see my transition from the scary girl from Us to a baby lion. That's going to be very different. And of course, I start musical theater again so it's bringing me back to those days.
Us is now available on Blu-ray, DVD and Digital HD. Click here to read the review.