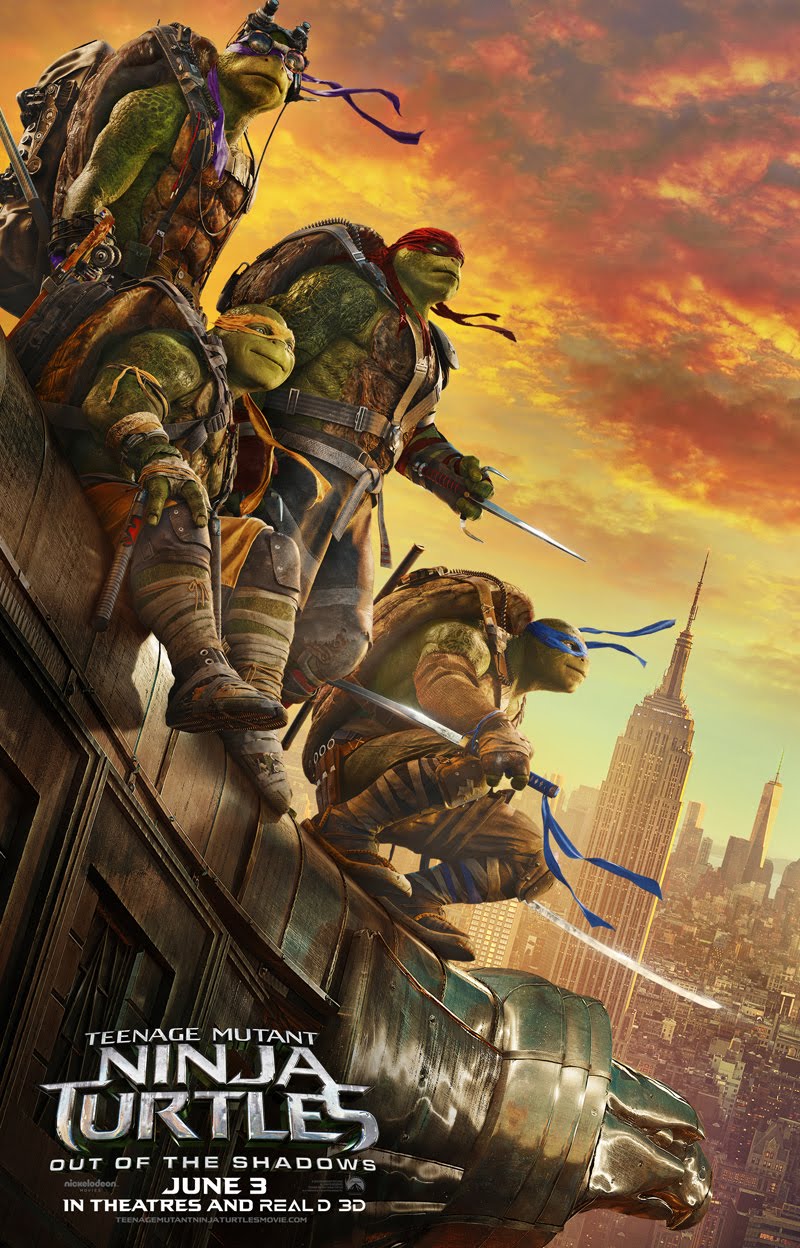 After X-Men: Apocalypse's utter monopolization of the box office last weekend, it would've been safe to assume it couldn't be touched this weekend. But, alas, the 4.4 star-rated action sequel/movie reboot Teenage Mutant Ninja Turtles: Out of the Shadows had other plans, hijacking the top spot with a $35.2 million haul.
X-Men: Apocalypse dropped a significant amount from its $65 million opening weekend, landing in second with $22.3 million. As of this weekend, the superhero sequel, which brings back James McAvoy, Michael Fassbender and Jennifer Lawrence, has earned 2.9 stars from Tribute.ca users, over $100 million domestically, and almost $300 million internationally.
Me Before You was lucky in that it already had a built-in audience with the millions of fans of the bestselling Jojo Moyes novel, and this worked out relatively well for the romantic drama, which opened in third with $18.3 million. The flick, starring Emilia Clarke and Sam Claflin, also took home a solid 3.4 star rating from Tribute.ca users.
The media's new favorite target, Johnny Depp, and his fantasy sequel Alice Through the Looking Glass fell two spots to fourth after just two weekends in theaters, taking home $10.7 million. The 3.9 star-rated family friendly feature has done moderately better with international audiences, boosting its worldwide total to $175 million. But considering its precursor Alice in Wonderland had more than doubled this amount in its second weekend in 2010, this big-budget follow-up certainly isn't breaking any records.
In its fourth weekend in wide release, The Angry Birds Movie managed to remain in the top five with just $9.8 million. In addition to a 4.5 star rating here at Tribute.ca, the app-turned-feature has now earned close to $300 million at the global box office.