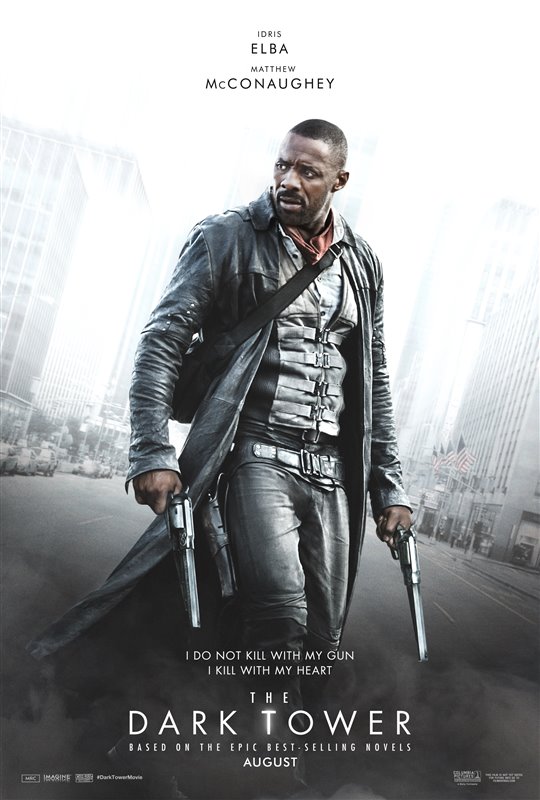 Action/adventure flick The Dark Tower opened in the top spot at the weekend box office, pushing another new release, Kidnap, to a lower debut and kicking box office champ Dunkirk from the number one spot.
Based on Stephen King's series of the same name, The Dark Tower sees a young boy (Tom Taylor) pair up with an otherworldly gunslinger (Idris Elba) to stop the evil Man in Black (Matthew McConaughey) from destroying both of their worlds. The film debuted in number one and took in $19.2 million. It also earned a rating of 4.3 of of 5 stars from our users.
Taking second in its third week of release is the WWII drama Dunkirk. Christopher Nolan's war epic raked in $17.1 million, making its current domestic total $133 million. Our users give it a rating of 3.5 stars.
Third spot goes to the animated, kid-friendly comedy The Emoji Movie. Dropping one spot from last week, the film took in $12 million in its second week at the box office, which makes its current domestic gross $49.1 million. It gets a 2.5 star rating from our users.
The hilarious besties comedy Girls Trip moved from third to fourth spot in its third week in theaters. The film earned $11.4 million this past weekend and now has a gross of $85.4 million. Our users are loving this one, giving it a stellar 4.4-star rating.
Premiering in fifth spot is the dramatic thriller Kidnap. The film starring Halle Berry took in $10 million in its opening weekend and received a rating of 3.9 out of 5 from our users. ~Alexa Caruso