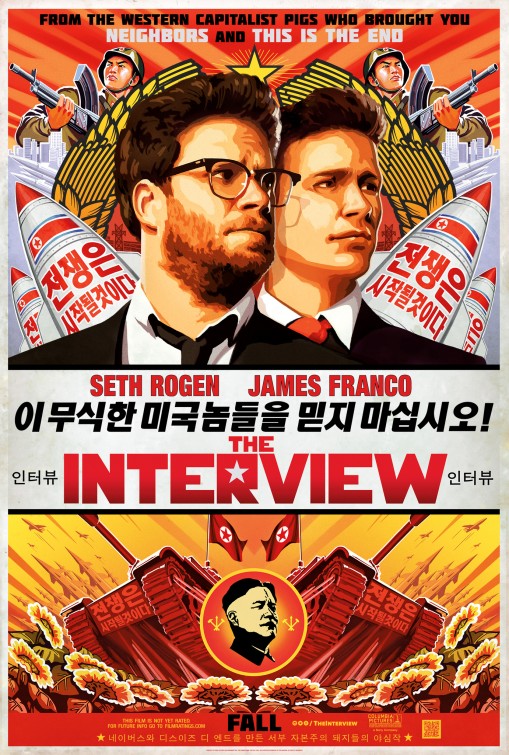 The Interview controversy has sparked a number of debates in the film industry, leading Sony to reconsider their position on releasing the film. Although there is no word on the film hitting the theatres during the holidays, moviegoers may be able to see it on the small screen soon.
Sony Pictures attorney David Boies has stated, "Sony has been fighting to get this picture distributed. It will be distributed, Sony only delayed this." Although Sony has not officially mentioned if or when they will be releasing the motion picture, they have shot down the rumour that the film will be released on their online video site. However, there has been talk that it could be streamed online – possibly for free.
The Sony crisis peaked on Wednesday following a cyber hack releasing private executive emails. The attackers, confirmed to be from North Korea, threatened to bomb Americans in theaters in a 9/11 fashion if the film was released. The Interview, starring Seth Rogen and James Franco centralized on the assassination of the North Korean leader. Following the threats, Sony decided not to take chances with public safety and cancelled the December 25th release of the film.
The cyber war ignited flames of sorts on Twitter, with a number of celebrities speaking out about the right to creative expression. ~Nadira Chand