The Light Between Oceans is luminous – reviewer to reviewer
By Tribute on September 2, 2016 | 1 Comment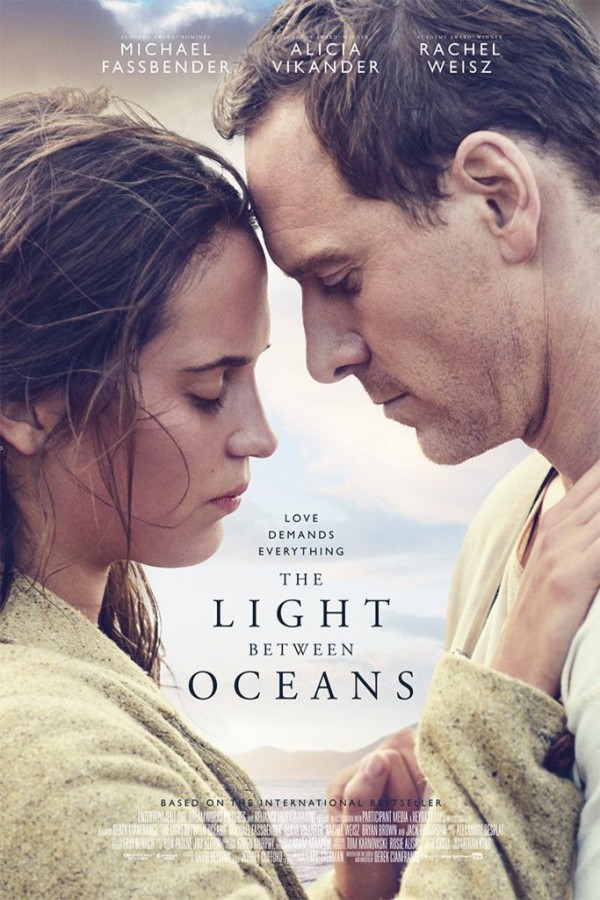 Directed by Derek Cianfrance, The Light Between Oceans is a sweeping period drama set on the beautiful Australian coast, where stoic lighthouse keeper Tom (Michael Fassbender) and spirited Isabel (Alicia Vikander) meet, fall in love, and marry.
Stationed on a remote island miles from the mainland, Tom and Isabel are eager to expand their lonely family of two. However, they're grief-stricken when Isabel miscarries. She's heartbroken — until Tom spots a dingy crashing through the waves onto shore. And in that dingy is a beacon of light — a baby.
With Isabel desperate to be a mother and Tom desperate to see his wife happy again, they make the difficult choice to keep the child and raise her as their own. But a few months later, when Tom happens upon a woman named Hannah (Rachel Weisz) who tragically lost her child at sea, that harmony is shattered as he comes face to face with the devastating possibility that they have her child.
Tribute team members Shelby Morton and Emily Hatfield attended an advance screening of the film.
SM: Even before post-production, The Light Between Oceans had an incredible marketing hook in that its stars met and fell in love on set. I feel like I went into the screening with a different set of expectations because of this. Like the celebrity gossip sleuth that I am, I kept asking myself, OK, is this the moment when Alicia and Michael first felt their love for each other? Do you agree or am I just in desperate need of a hobby?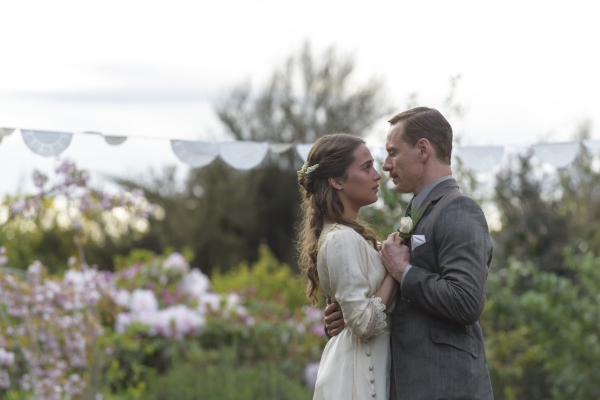 EH: I do! While watching the film I couldn't help but wonder if the onscreen chemistry between them was a result of their amazing acting or a reflection of their authentic love.
SM: So let's just get right into it. The chemistry between our incredibly good looking stars — on a scale of one to 10? One being a pair of two-by-fours laid side by side for two hours, 10 being Rachel McAdams and Ryan Gosling in The Notebook.
EH: Well I wouldn't equate these two to the profound chemistry of Gosling and McAdams (can we please take a moment to remember that epic kiss at the MTV Movie Awards in '05?!) but I can definitely say with full confidence that the chemistry between them is a solid 9/10. Michael has mastered the art of sexy eyes. I would even argue that he gives Clooney, the king of the "smolder," a run for his money. Meanwhile, Alicia is like a breath of fresh air. These two were an impeccable combination.
SM: I truly understand why a romance blossomed from this movie. Alicia and Michael have a solid, genuine connection. And not just because they're both beautiful, talented people, but because you can actually feel how much they love their craft. I saw how emotionally raw and sort of "ugly" they were willing to be with each other, and, in my opinion, that's the mark of a great onscreen (and off-screen) pairing. This poor couple was going through something so incredibly traumatic together, and both actors were willing to go all the way, 100 percent.
Before I get to his lovely co-star, I'd first like to point out how underrated Michael Fassbender is in the eyes of the general public. Even though he's been nominated for two Oscars in the past three years, I still feel like he's flying under the radar in terms of being one of the most popular actors, like Leonardo DiCaprio or Eddie Redmayne. And that's such a shame, because he's so talented.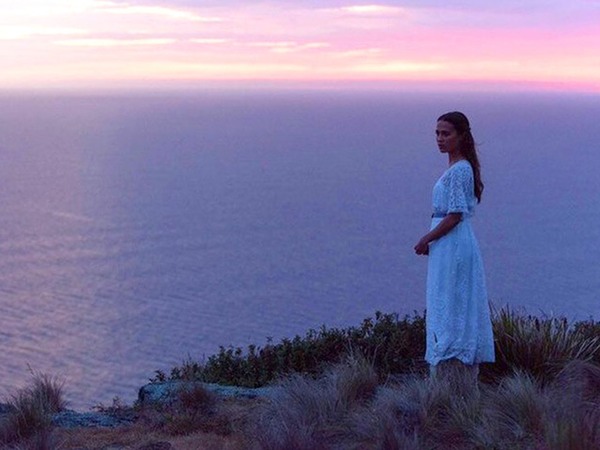 OK, now onto Ms. Vikander. More often than not, an actress will emerge and critics and audiences will herald her as the new "It Girl," and usually the talent doesn't measure up to the hype. Alicia is an exception. She's one of the most fearless actresses I've seen in quite a while. Her character, Isabel, felt every emotion so deeply it was almost hard to watch, and that's because Alicia is an actress who truly emotes. A scream is not just a scream, it's an agonizing pull from deep within her gut. I'd also like to quickly give a shout out to Rachel Weisz, who is a timeless goddess of the silver screen.
EH: I will admit that Alicia did a great job, but I just wasn't blown away by her performance the way you were. That being said, this is the only film I've seen her in. But Michael is the true star for me — his presence is so commanding and majestic, especially during one scene where he is walking up the lighthouse steps. He could appear in an entire film without speaking a word and still be nominated for an Oscar IMO.
SM: You make a really good point, actually. While dialogue is always important, I actually think all of the characters could've just stared into the sunset for two hours and it'd be the most gorgeous thing you've ever experienced. This movie is stunning. The actors, the costumes, the scenery (shot on location in New Zealand), the cinematography, the minute details that Cianfrance chose to shoot, I was in awe of it all. I definitely had some issues with the pacing of the story and the ending, but it almost doesn't matter because this movie was like watching a French Impressionist painting come to life. I won't soon forget it.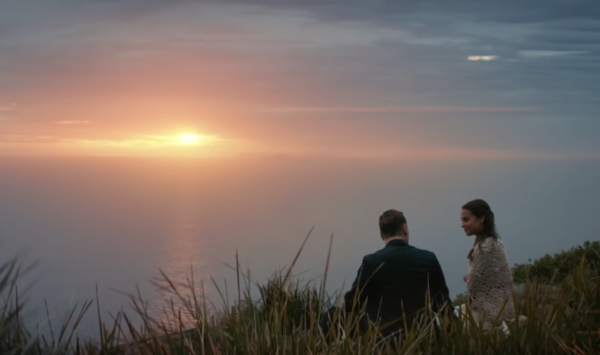 EH: Anyone with a love for the ocean will find themselves in cinematic heaven while watching this movie. However, some could argue that perhaps there was too heavy a focus on the island and not enough on moving the story forward. I completely agree with you about the pacing. The film is much longer than it needed to be. I found myself checking the time more than once. What was your issue with the ending?
SM: Well, I don't want to say too much, but I just found some parts really unbelievable. After all the tears, angst, and drama, everything felt a little too clean, as if it were wrapped up with a nice little bow for fear of it all getting a little too messy, too real. But, to be honest, I didn't look to this movie for a perfectly laid out story, I came to watch two beautiful people lose themselves in each other, and to watch a talented filmmaker bring art to the screen. And that's exactly what I got. Like Michael and Alicia's chemistry, I give it a 9/10. How about you?
EH: I agree with you about the ending. I wish that they had spent more time fleshing out the events towards the end of the film and less time on fluffy scenes in the beginning. In spite of this, Michael and Alicia really were amazing on camera, and The Light Between Oceans was truly breathtaking. I give it 8 lighthouses out of 10.
If you've seen The Light Between Oceans and would like to write your own review, click here. 
---
---
---
---
Similar Articles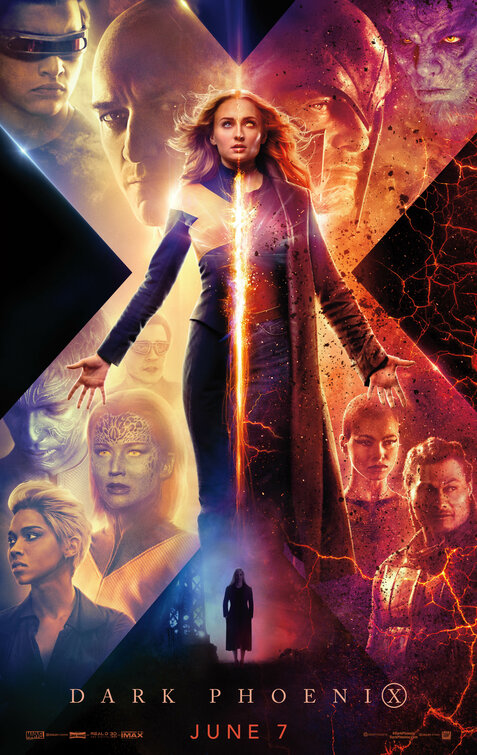 June 5, 2019 | 1 Comment
It's the end of an era in comic book films as Fox's X-Men franchise comes to a somber close with the 12th entry, Dark Phoenix, from director Simon Kinberg.
---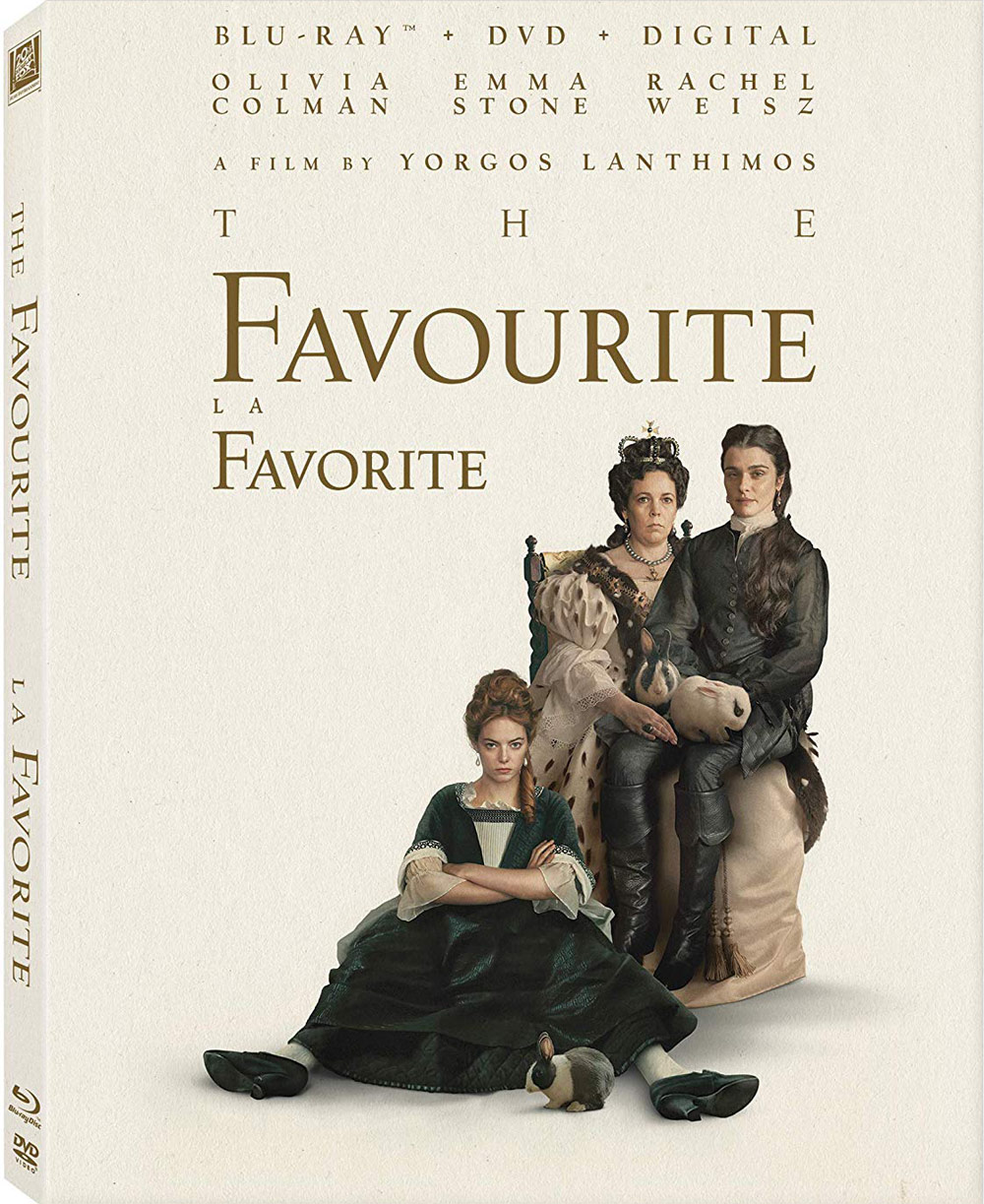 March 5, 2019 | 2 Comments
Six new films release on Blu-ray and DVD today, including Creed II starring Michael B. Jordan, Instant Family starring Mark Wahlberg and two Oscar winners.
---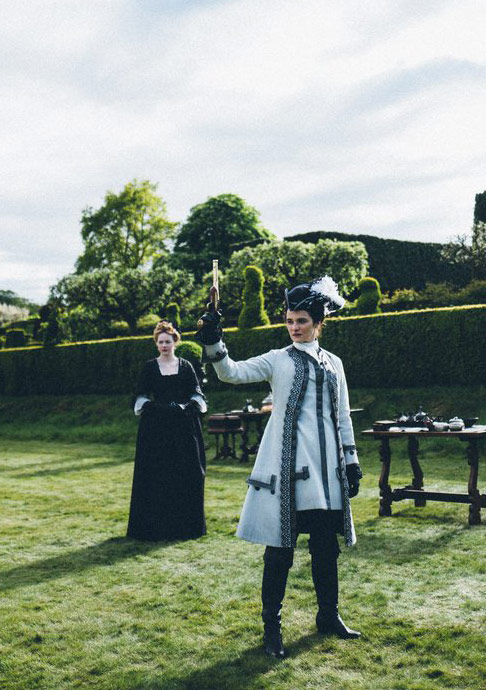 January 9, 2019 | 3 Comments
The BAFTA nominations were announced this morning and the British period drama The Favourite, starring Emma Stone and Rachel Weisz, leads with 12 nods.
---