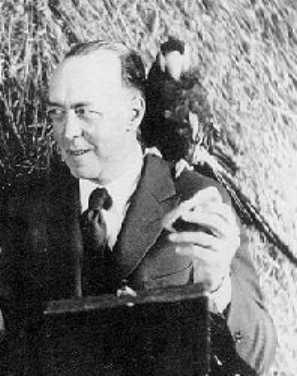 As The Legend of Tarzan prepares for a July 1, 2016 release, fans of the famed character are anxious to see how Alexander Skarsgård will fare in the role, and how David Yates' film will contribute to the Lord of the Apes deep trail of stories.
But one tale that's not often told is that of the man who imagined the vine-swinging, jungle-calling protagonist.
To shed light on the remarkable life of Edgar Rice Burroughs, and illustrate how entrenched in our culture Tarzan really is, we did some research and put together some information.
Did you have any idea that Tarzan dates back to the early 1900s, or that he was the inspiration behind an advertising campaign for breakfast foods in Latin America?
To learn more about Edgar's distinguished life and Tarzan's many ventures off screen, click here.
The Legend of Tarzan opens in theaters on Friday, July 1, 2016.