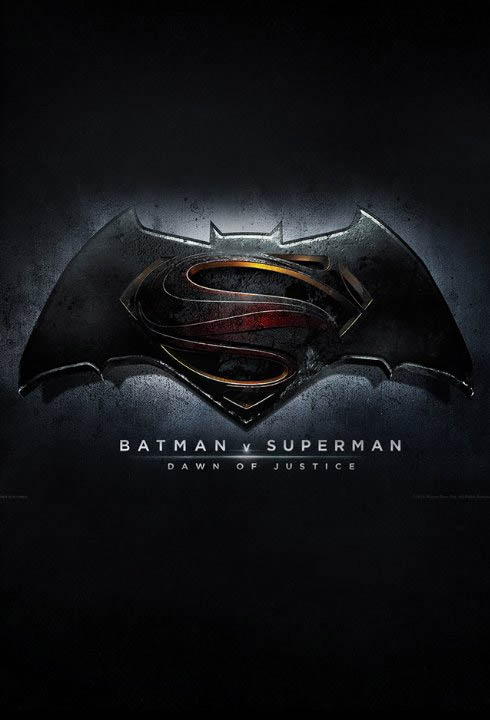 This week's new trailers will definitely have you buzzing about what's to come. With a new Star Wars, Batman v Superman, Jurassic World and more sure-to-be classics on the way, you will definitely want to get a sneak peak at what's coming up.
1) Batman v Superman: Dawn of Justice
2) Kurt Cobain: Montage of Heck
3) Mr. Holmes
4) The Little Prince
5) The Overnight
6) Tomorrowland
7) Jurassic World
8) Fantastic Four
1) Batman v Superman: Dawn of Justice: In this new trailer you finally get a sense of what's to come. The people in the city are not pleased with Superman and vandalize his statue, calling him a false God. Batman then shows up and sparks a rivalry between the two.

2)
Kurt Cobain: Montage of Heck
: In this trailer you get an inside look into the world of late rock star Kurt Cobain. This documentary looks like it is filled with never-before-seen moments from Kurt's childhood and during his time as a rock star and father.
3) Mr. Holmes: This trailer shows Sherlock Holmes (Ian McKellen) 30 years later as he revisits his final case and tries to rewrite the final chapter in the story of his career that Watson wrote. You will be intrigued to figure out what Sherlock discovers with the help of his young protégé (Milo Parker).
4) The Little Prince: In this charming trailer, the animated adaptation of the classic novel The Little Prince, a little girl (Mackenzie Foy) has her life planned out for her by her mother (Rachel McAdams). She deviates from the plan when she meets a man who takes her on a magical journey in her imagination.

5) The Overnight: In this intriguing trailer, parents Alex (Adam Scott) and Emily (Taylor Schilling) are invited over to their new neighbors' (Jason Schwartzman and Judith Godrèche) house for dinner. After they decide to put the kids to bed and stay a while longer, the night seems to get crazier and funnier as it goes on.

6) Tomorrowland: This sci-fi trailer will definitely have you wanting to see more as a teenage girl (Britt Robertson) urges former boy-genius scientist (George Clooney) to take her to a different world somewhere in time and space.

7) Jurassic World: This trailer is bound to get you excited for the much-anticipated Jurassic World. Dinosaurs don't seem to be something to fear as they are kept on an island theme park – a major tourist attraction, until genetically modifying a dinosaur goes terribly wrong.

8) Fantastic Four: After teleporting to an alternate universe, four survivors come back with extraordinary powers. They must now learn how to use their powers against a former friend-turned-enemy in order to save the world. ~Erin Stewart