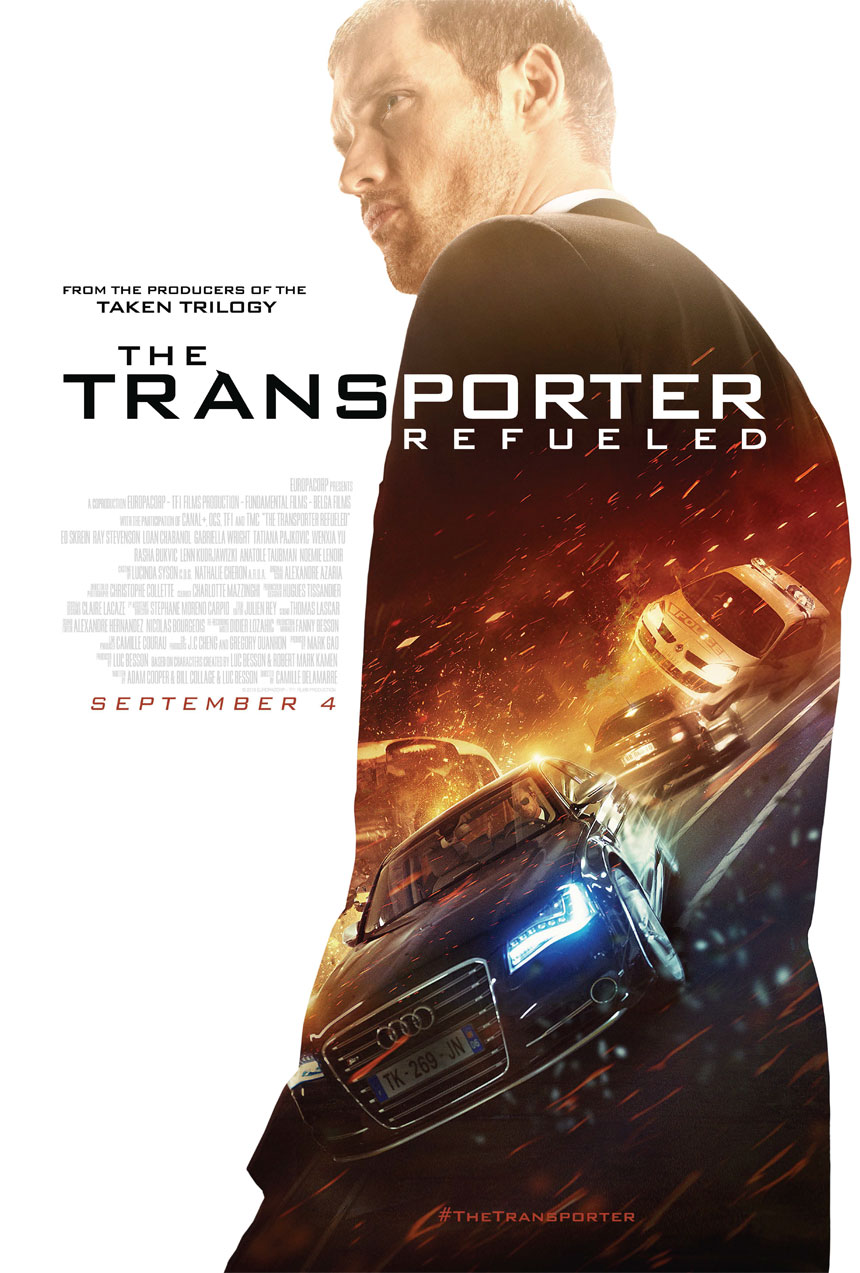 There are plenty of great movies coming out this year that you may want to check out. And we've got the trailers for you. The anticipated second sequel to the disaster shark tale Sharknado 3: Oh Hell No premieres on July 22. In addition to sharks falling out of the sky, comes the return of The Transporter in The Transporter Refueled and the Rocky spinoff Creed.  Two biographical films – Snowden and Steve Jobs – may interest you in seeing what's behind modern technology.  ~Maria-Josee Martinez
3. Creed
4. Snowden
5. Steve Jobs
The Transporter is also back, only this time in the prequel The Transporter: Refueled. Frank Martin is a secret agent in France's criminal underworld and lives by three rules: no names, questions and renegotiations. That is, until he meets Anna, the lethal leader of a group of deadly assailants. She wants to track down a group of Russian traffickers. After she kidnaps Frank's father for ransom, it's up to Frank and his father to team up with Anna.
It's the return of the shark. Sharknado is back in Sharknado 3: Oh Hell No, only this time the sharks are conquering the east coast in a hurricane. The sea predators are taking over Washington D.C. and traveling all the way down to Orlando. It's up to Fin (Ian Ziering) and April (Tara Reid) to save the country before it's too late.  Featuring a wide variety of celebrity cameos, the third installment premieres July 22 on Syfy.
Michael B. Jordan stars as Adonis Johnson Creed, an aspiring boxer and son of Apollo Creed in Creed. To begin his training, Adonis travels to Philadelphia where he meets boxing legend Rocky Balboa (Sylvester Stallone). The young boxer asks the former boxer to train him.
Snowden tells the true story of Edward Snowden, a former computer professional and CIA employee who became the most wanted man in the world for leaking classified documents to the media.
Michael Fassbender plays the late Apple founder Steve Jobs in the film of the same name. Based on the memoir by Walter Isaacson, it tells the story of Jobs' early life, Apple's origins, and the success of the company.
Based on the 2005 remake of the Argentinian novel, Secret In Their Eyes tells the story of a group of FBI investigators who investigate a dead body in the dumpster, only to found out it's the body of Jess' (Julia Roberts) daughter. Ray (Chiwetel Ejiofor) returns to the group 13 years later, having uncovered a new lead and reopening the case.
The sequel to Olympus Has Fallen is here, only this time it's set in London. In London Has Fallen, agent Mike Banning (Gerard Butler) goes to London to attend the Prime Minister's funeral. After the funeral, Mike learns that the funeral service has been set up to kill all world leaders who attend. It's up to Mike, the U.S. president and an MI6 agent to stop this planned terrorist attack and save the leaders.
Set in the late 1980s, Ten Thousand Saints tells the story of a young man, Jude (Asa Butterfield), who moves to New York from Vermont to reconnect and live with his father (Ethan Hawke).