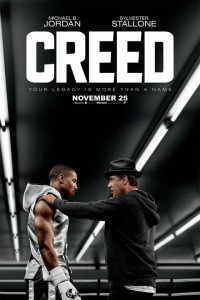 Sylvester Stallone talks about Creed and the new character introduced in this movie, Adonis Creed. Producer Irwin Winkler admits everyone thought the Rocky franchise was finished, until they were approached by a young man named Ryan Coogler with a spinoff for Rocky that would create a whole new audience and continue Rocky's story, but in a different way.
Ryan explains that he was inspired by his father, a huge Rocky fan who can actually recite lines from the movies, to write and direct a brand new movie. Ryan also talks about his first meeting with Sylvester and the star's initial reaction to his idea.
Michael B. Jordan, who takes on the role of Adonis, says it's "breaktaking" to be involved in this new movie. Tessa Thompson, who plays Bianca, also talks about how Ryan honors the old movies but presents a new story with a fresh voice.
Watch as Rocky gives Adonis not only boxing advice, but life lessons.