Zach McGowan on his role in Death Race: Beyond Anarchy
By Tribute on October 2, 2018 | 1 Comment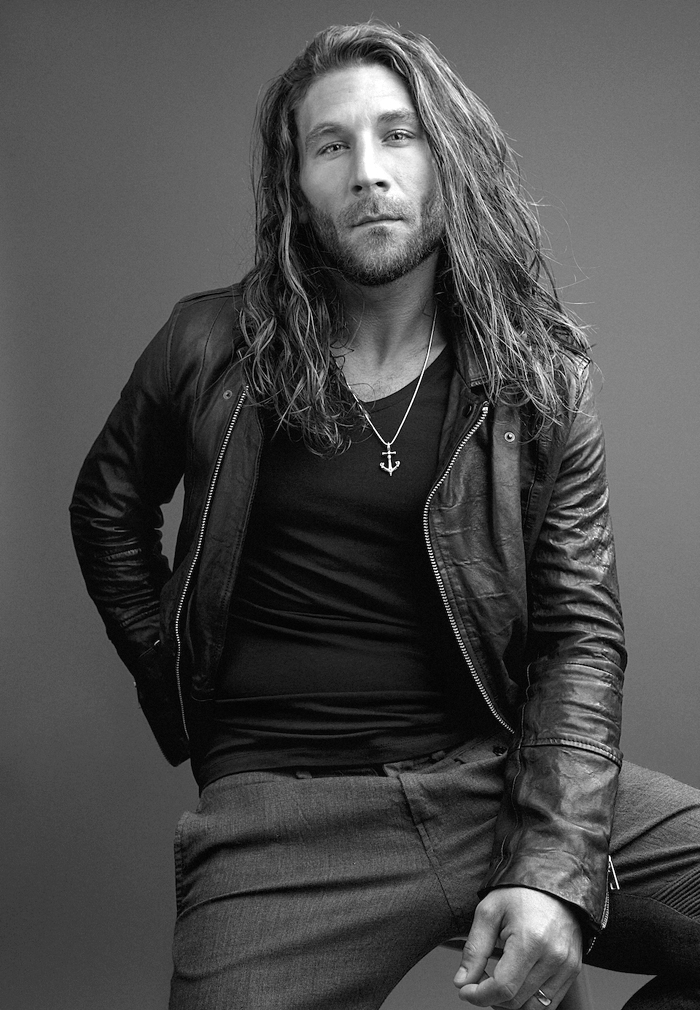 The latest installment in the Death Race film franchise, Death Race: Beyond Anarchy, takes audiences on a thrilling ride into the not-so-distant future where the United State's economy is out of control and crime is at an all-time high.
In order to combat the violence that has overrun the cities, the government builds a wall around a condemned factory town, creating a self-sustaining prison spanning 88,000 acres and housing over 400,000 of the country's worst criminals. This massive prison becomes known as "The Sprawl."
Inside this enclosure, the prisoners have developed their own rules and means of enforcement, and all worship the Death Race, in which the winner rules over The Sprawl.
One racer, Frankenstein, is the reigning champion and presides over The Sprawl as its despotic leader. The owners of the prison decide they want this ritualistic competition to end for good so they send in Black Ops specialist Connor Gibson (Zach McGowan) to win Death Race and eliminate the lethal car competition once and for all.
Franchise newcomer Zach McGowan has recently begun appearing in more and more projects, but he never plays the same type of character twice. The rugged actor clearly likes to avoid typecasting and has played just about every kind of role, from a Russian supervillain in the TV series Agents of S.H.I.E.L.D. to a sex-addicted tattoo artist on the series Shameless. In Beyond Anarchy, he plays Connor Gibson, a quiet loner with incredible combat skills that quickly establish him as a threat inside The Sprawl.
We had the opportunity to talk with McGowan about his debut in the Death Race franchise and much more. ~Caitlyn Clancey  
Your character, Connor Gibson, is new to the Death Race franchise. Had you seen any of the other films before taking on the role?
I saw the original Death Race movies probably way too early as a kid because I was a younger brother. The original ones from the '70s were quite violent. I saw the Jason Statham version [Death Race] in 2008 and then, before I took the role, I watched the other ones as well. So yeah, I've seen them all!
What did you like best about playing Connor?
He's kind of written like an archetypal lone wolf, reluctant hero, and that really drew me to him. When I read [the script], I envisioned Kurt Russell from my younger years when I watched his movies and I think that just kind of drew me to do it, too.
Connor is an expert at hand-to-hand combat and off-road racing. What sort of training did you have to undergo for both the driving sequences and to be able to keep up with the intense physical demands of your fight scenes?
For the fights, we did a four-week fight camp with the Black Rats stunt team, but that was really more like doing choreography. So mostly it was learning how to get all the moves down. There are a lot of fights in the movie and on that level, you don't have three weeks to do a fight; you might have only three or four hours, or half a day.
As far as the driving goes, I only do limited driving in the movie. A lot of the exterior crazy stuff is done by stuntmen because they didn't want me in there. Also, I don't know that I would be capable of doing some of the unbelievable stunts that are done in that. So I had a little bit of driving training and then the stunt guys did the rest.
What was it like working with Danny Glover onset?
It was a dream come true! Danny Glover is just a legend of an actor across all genres. He's definitely left his mark. So working with him onset was just a dream come true and I learned a lot. You always learn a lot watching other people who have been around forever, who have done this forever, and seeing how they navigate the landscape is really cool. And then just hearing the stories and trying to get him to say he's too old for this was pretty fun.
You've been a part of some pretty big shows, like Black Sails, The 100 and Agents of S.H.I.E.L.D. For me personally, I'll always think of you as Jody from Shameless. Do you have any sort of a preference for TV roles over film, or maybe vice versa?
I think if anything my record shows that I just like to work. I really do love to work as an actor, I love being an actor and stepping outside of myself. To some people I'll always be Jody; to some people I'll be Connor; to some I'll be the Scorpion King. It all depends where people pick me up. For me I'll always be Zach, but I love that I can become someone else for people.
Growing up, was there a moment where you knew you wanted to act? Was there a movie or a TV show that you saw that inspired you?
I knew I wanted to act at a young age. I probably started acting around the time I was in second grade. I really loved the acting classes that I would take in school because I was kind of struggling in some of the other subjects. So things like physical education and acting, I was always really happy to take those classes. Seeing Braveheart was really one of the moments where I decided [acting] was for me. I was like, "I have to be involved in this stuff!"
You've played a pirate, a king, a supervillain and a sex addict, among many other roles. What would you say is your dream role?
There are so many dream roles out there for me! I've still never had the chance to play a detective and I think that's something I would bring a lot to, so that's definitely a dream role. And obviously, who wouldn't want to play Wolverine? I also love movies like The Adventures of Priscilla, Queen of the Desert and I would love to get to play a woman someday (laughs). I think that would be the ultimate challenge for me.
You've had the opportunity to work with so many incredible actors – is there anyone you haven't worked with yet that you'd really love to collaborate with?
That list is insanely long. I love Braveheart so I would love to work with Mel Gibson. I would love to work with so many people! Patrick Stewart is one, I adore him. Pretty much everyone you can think of, I want to work with them all. I love working with actors. I think that's one of the best parts of this gig is to work with other actors and learn from their lives, learn from their work.
What can we see you in next?
I have The Scorpion King: Book of Souls coming out in the next few weeks after this on October 23. Then, I'm in the next season of The Walking Dead, I'm pretty excited about that and I had some fun with them. I'm in L.A.'s Finest but I'm not sure when that's going to air. I also did a movie called The Bruce with Angus Macfadyen where he reprises his role from Braveheart, playing Robert the Bruce and I play opposite him.
Death Race: Beyond Anarchy releases on DVD/Blu-Ray and digital today (Oct. 2).
---
---
---
---
Similar Articles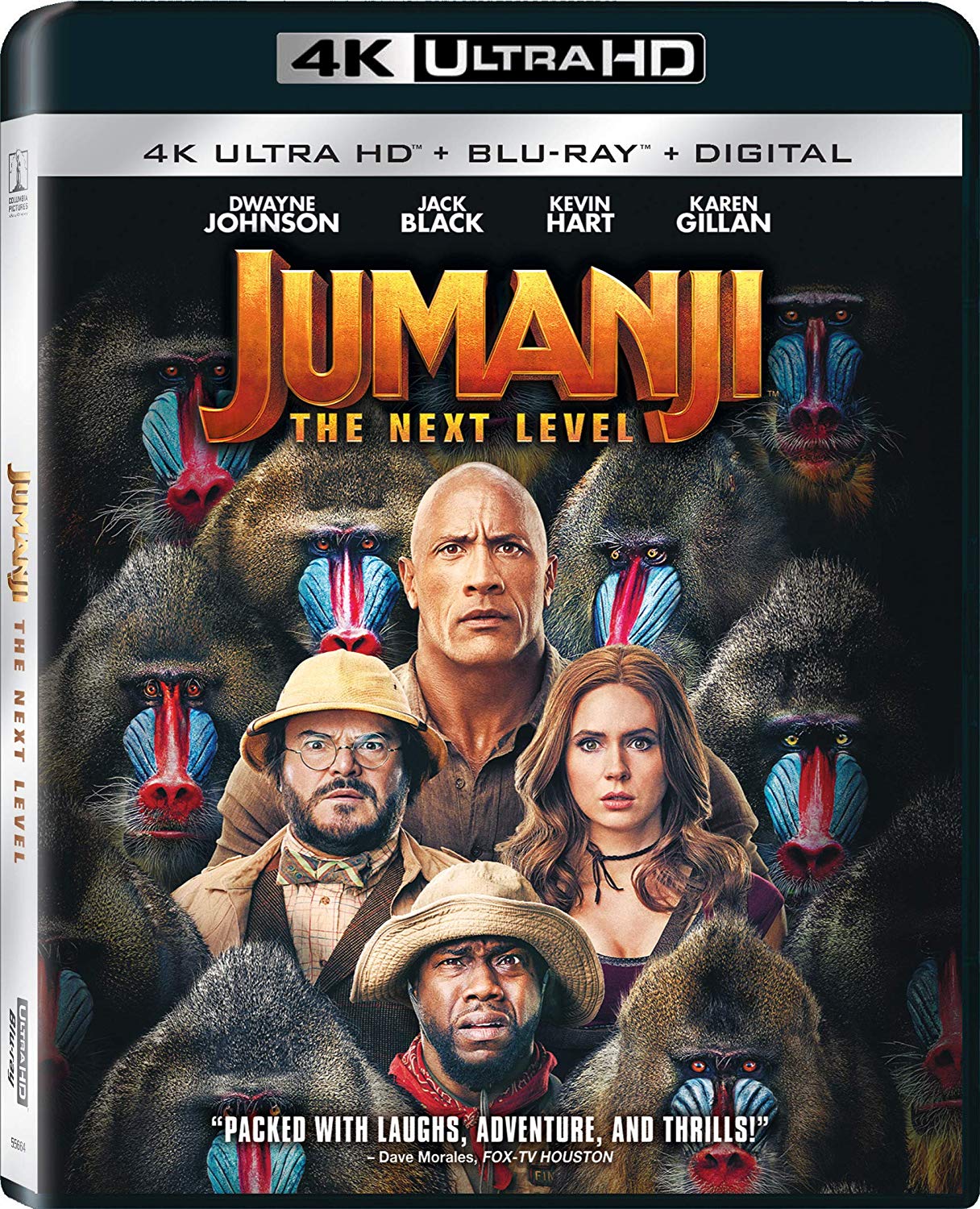 March 17, 2020 | Leave a Comment
Jumanji: The Next Level, starring Dwayne Johnson and Kevin Hart, is here to entertain. The adventure-packed movie promises ton of action and laughs for all.
---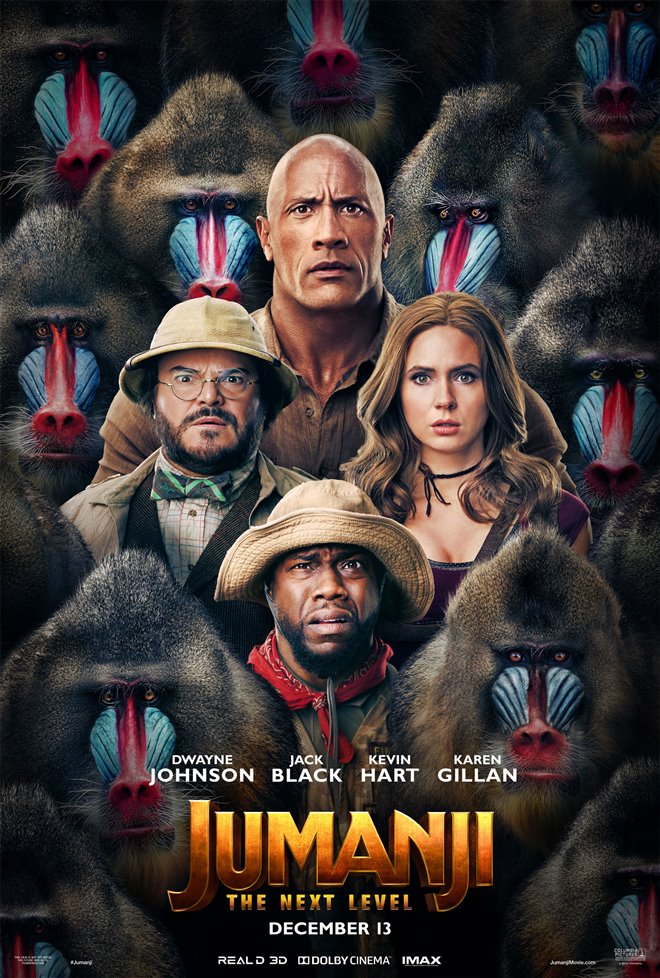 December 13, 2019 | Leave a Comment
Jumanji: The Next Level returns for another round of adventure with Dwayne Johnson, Jack Black, Kevin Hart and Karen Gillan. There's action, laughs and fun!
---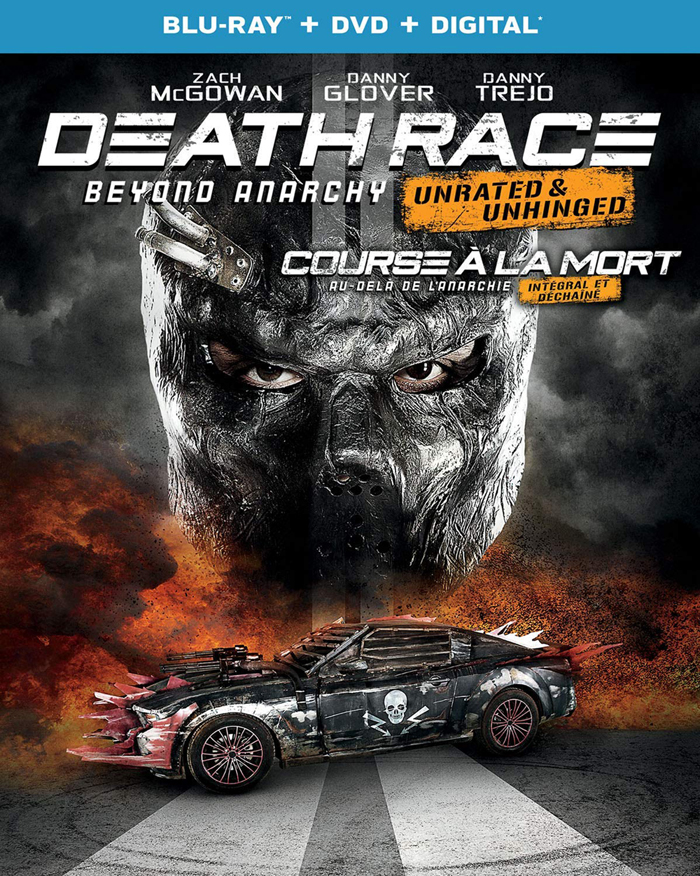 October 2, 2018 | Leave a Comment
The newest installment in the Death Race franchise, Death Race: Beyond Anarchy, offers audiences a gritty thrill ride into the exiled community of The Sprawl.
---