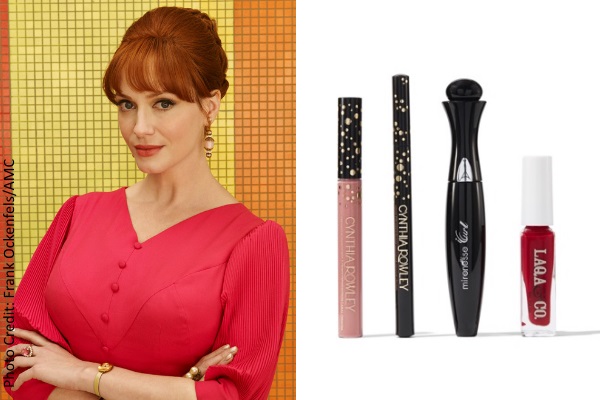 As the popular Mad Men show heads into the series' final episodes, AMC has partnered with Birchbox to create an exclusive collection of Mad Men-inspired beauty products. Birchbox is a leading beauty e-commerce company for men and women.
As the final few episodes get set to air, a lil' 60s glam might help lift your Mad Men spirits. Apart from running a successful show with a great script, Mad Men's signature fashion was always a buzz around town. Now, for $60 CAD, fans can enjoy the full-size products, which include Cynthia Rowley Liquid Eyeliner in Dark Grey, Cynthia Rowley Creamy Lip Stain in Sugar, Mirenesse iCurl Secret Weapon 24 Hour Mascara and Laqa Greedy Guts Nail Polish in Deep Red. From cat-eyes to bold, red lips, you are covered with this kit.
Katia Beauchamp, Birchbox Co-Founder and co-CEO said, "Mad Men has inspired all of us at Birchbox with its iconic take on beauty and grooming. The products in the assortment were hand-picked to create a contemporary spin on that era's classic looks. We are so excited to extend the show's signature aesthetic to our customers and encourage them to share their personal interpretations of Mad Men style with us."
Birchbox is available for $10/month + $4.95 shipping or $159.40/year. If you'd like to get your hands on this Mad Men-inspired kit, the collection will be available in stores tomorrow.
Tribute fans will be happy to know that we are giving away one bundle of this exclusive beauty kit. Simply leave a comment below to tell us why you'd like to win. Winner will be chosen on Friday, April 10.