Casey Affleck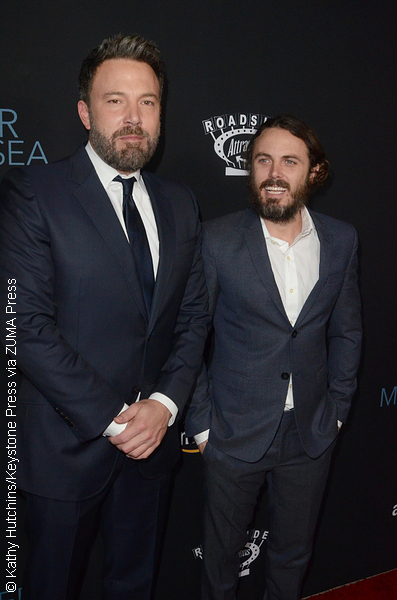 may have "spilled the beans" on brother Ben Affleck's future plans as Batman.
In an interview with WEEI Sports Radio to promote his new film, A Ghost Story, Casey said Ben won't be returning to the role of the Caped Crusader: "I thought he was an OK Batman. No, I thought he was great. He was great. He's a hero, so he had something to channel and work with there. But he's not going to do that movie, I don't think. Sorry to say. Is that breaking news? Because I was just kind of making that up, I don't know."
"That movie" Casey is referring to is most certainly the new solo flick, The Batman, which is being directed by Matt Reeves. Ben took some heat for his portrayal of the dark hero after the somewhat lackluster success of Batman v Superman: Dawn of Justice.
Rumors have been swirling about whether Ben would stay with the role, especially after he stepped down as director of the new solo flick in January, at which point Matt was brought in to take over.
While Casey comments he was "making that up," many might look at those last few words as an attempt at a quick recovery after realizing he probably said something he shouldn't have.
After all, who would know better about Ben Affleck's plans than his own brother — though there has yet to be confirmation from Ben about leaving the role.
You can catch Ben as Batman in the upcoming and highly-anticipated next DC installment, Justice League, which hits theaters November 17. ~Alexa Caruso