Check out what's new on Netflix Canada – June 2021
By Marriska Fernandes on May 28, 2021 | Leave a Comment

What to Stream on Netflix Canada in June
It's almost summer! Netflix promises to keep the heat going by releasing new seasons of the hottest titles fans have adored. From Lupin to Elite and new films like Fatherhood, there's lots to stream this month. Check out what we recommend streaming this June!
Originals
The popular international thriller Lupin returns June 11 for a second season. Pursued by Hubert and his henchmen, Assane (Omar Sy) scrambles to find Raoul and wins an unlikely new ally as he draws up a grand plan to reveal Hubert's crimes.
The highly anticipated fourth season of the Spanish series Elite premieres June 18. A strict principal and four new students arrive at Las Encinas, bringing an onslaught of romantic entanglements, intense rumors and a fresh mystery.
In the new Netflix film Fatherhood (June 18), a new father (Kevin Hart) becomes a single parent when his wife dies shortly after the birth of their daughter. Based on a true story.
After years of putting her career ahead of love, stand-up comic Andrea Singer has stumbled upon the perfect guy. On paper, he checks all the boxes — but is he everything he appears to be? The romantic comedy Good on Paper (June 23) might just be something we can get behind this summer.
The new series Sex/Life (June 25) is the story of a love triangle between a woman, her husband, and her past — as the bad-boy ex she can't stop fantasizing about crashes back into her life.
Drama Drama Drama
Boston crime drama The Town (June 1), directed by and starring Ben Affleck, tells the story of a group of thieves who rob a bank and hold the assistant manager hostage.
Another recommendation is Erin Brockovich (June 2), for which Julia Roberts won an Academy Award as Best Actress in a Leading Role. Directed by Steven Soderbergh, the film revolves around a twice-divorced mother of three young children who struggles to be taken seriously. While working as a file clerk in a small law firm, she stumbles upon a cover-up.
Just for Laughs
Directed by Olivia Wilde, award-winning film Booksmart (June 19) focuses on two best friends, Amy (Kaitlyn Dever) and Molly (Beanie Feldstein), who realize that they have been cast aside by their peers for being pretentious bookworms. Before graduating, they decide to let loose and make up for the lost time.
Long Shot (June 21) follows Fred Flarsky (Seth Rogen), a hard-hitting political writer with a talent for trouble, and Charlotte Field (Charlize Theron) who is preparing to make a run for the Oval Office. Charlotte hires Fred to punch up her campaign speeches. Their unmistakable chemistry leads to a round-the-world affair.
We also recommend Late Night (June 10). Late night talk show host Katherine Newbury (Emma Thompson) has won a total of 43 Emmy awards. However, when it's pointed out that she has an all-male writing staff, she asks her boss to hire a female writer. He hires Molly Patel (Mindy Kaling, who also wrote the film's screenplay), an Indian-American with a talent for comedy, but no experience.
All Screams
In the horror film Unfriended (June 2), a California teenager commits suicide after one of her classmates posts an embarrassing video of her online to shame her. Her suicide is also captured on video and posted online. A year later, the classmates involved are all haunted online.
M. Night Shyamalan's The Visit (June 2) is another must-watch. A single mother (Kathryn Hahn) sends her two young children for a week-long visit with their grandparents at their secluded farm in Pennsylvania, but things take a terrifying turn when the children discover their grandparents are part of something deeply disturbing.
Click here to see our photo gallery of original programming arriving on Netflix in June.
Keep scrolling to see the complete list of what's streaming on Netflix in June and what's leaving the streamer as well.
Until next time! ~Marriska Fernandes
June 1
Super Monsters: Once Upon a Rhyme – Netflix Family
21 & Over
A.X.L.
Agatha Christie's Crooked House
Air Force One
ALVINNN!!! And the Chipmunks: S1
ALVINNN!!! And the Chipmunks: S2
Black Holes | The Edge of All We Know
CoComelon: A Sunny Day for Play
Hitch
LEGO Ninjago: Season 2
LEGO Ninjago: Secrets of Forbidden Spinjitzu
The Looney, Looney, Looney Bugs Bunny Movie
The Mustang
Oculus
Season of the Witch
Seven Souls in the Skull Castle: Season Moon Jogen
Seven Souls in the Skull Castle: Season Moon Kagen
Thomas and Friends: Season 24
The Town
June 2
The Best Man Holiday
Carnaval – Netflix Film
Erin Brockovich
Mr Bean's Holiday
Psycho (1960)
Psycho (1998)
Unfriended
Van Helsing
The Visit
June 3
Alan Saldaña: Locked Up – Netflix Comedy Special
Creator's File: GOLD – Netflix Series
Dancing Queens – Netflix Film
Pretty Guardian Sailor Moon Eternal The Movie: Part 1 / Part 2 – Netflix Film
Summertime: Season 2 – Netflix Series
June 4
Breaking Boundaries: The Science of Our Planet – Netflix Documentary
Feel Good: Season 2 – Netflix Series
Human: The World Within – Netflix Documentary
Sweet Tooth – Netflix Series
Trippin' with the Kandasamys – Netflix Film
Xtreme – Netflix Film
June 5
Kitty Love: An Homage to Cats – Netflix Documentary
June 9
Awake – Netflix Film
Fresh, Fried & Crispy – Netflix Series
Tragic Jungle – Netflix Film
June 10
Late Night
Locombianos – Netflix Series
June 11
Love (ft. Marriage and Divorce): Season 2 – Netflix Series
Lupin: Part 2 – Netflix Series
Skater Girl – Netflix Film
Trese – Netflix Anime
Wish Dragon – Netflix Family
June 14
Elite Short Stories – Netflix Series
The Sun Is Also a Star
June 15
Desperado
Power Rangers Dino Fury: Season 1
Rhyme Time Town: Season 2 – Netflix Family
Unwind Your Mind – Netflix Interactive Experience
June 16
The Hurricane Heist
Penguin Town – Netflix Documentary
Silver Skates – Netflix Film
Spider-Man: Far from Home
June 17
Black Summer: Season 2 – Netflix Series
The Gift: Season 3 – Netflix Series
Hospital Playlist: Season 2 – Netflix Series
Katla – Netflix Series
June 18
A Family – Netflix Film
Elite: Season 4 – Netflix Series
Fatherhood – Netflix Film
Jagame Thandhiram – Netflix Film
The Rational Life – Netflix Series
The World's Most Amazing Vacation Rentals – Netflix Series
June 19
Booksmart
Nevertheless – Netflix Series
June 21
Long Shot
June 22
Blinded by the Light
The Kitchen
June 23
Good on Paper – Netflix Film
The House of Flowers: The Movie – Netflix Film
Murder by the Coast – Netflix Documentary
Too Hot to Handle: Season 2 – Netflix Series
June 24
Godzilla Singular Point – Netflix Anime
The Naked Director: Season 2 – Netflix Series
Sisters on Track – Netflix Documentary
June 25
The A List: Season 2 – Netflix Series
Sex/Life – Netflix Series
June 26
Wonder Boy – Netflix Documentary
June 27
The Secret Life of Pets 2
June 28
The Seven Deadly Sins: Dragon's Judgement – Netflix Anime
June 29
Black Lightning: Season 4 – Netflix Series
Midsommar
StarBeam: Season 4 – Netflix Family
June 30
America: The Motion Picture – Netflix Film
Sophie: A Murder in West Cork – Netflix Documentary
LAST CALL
June 4
The Cable Guy
Hannibal: Seasons 1-3
June 21
The Avengers
June 27
Tales of the City (1993): Season 1
June 30
True Romance
Winx Club: Season 7
---
---
---
Similar Articles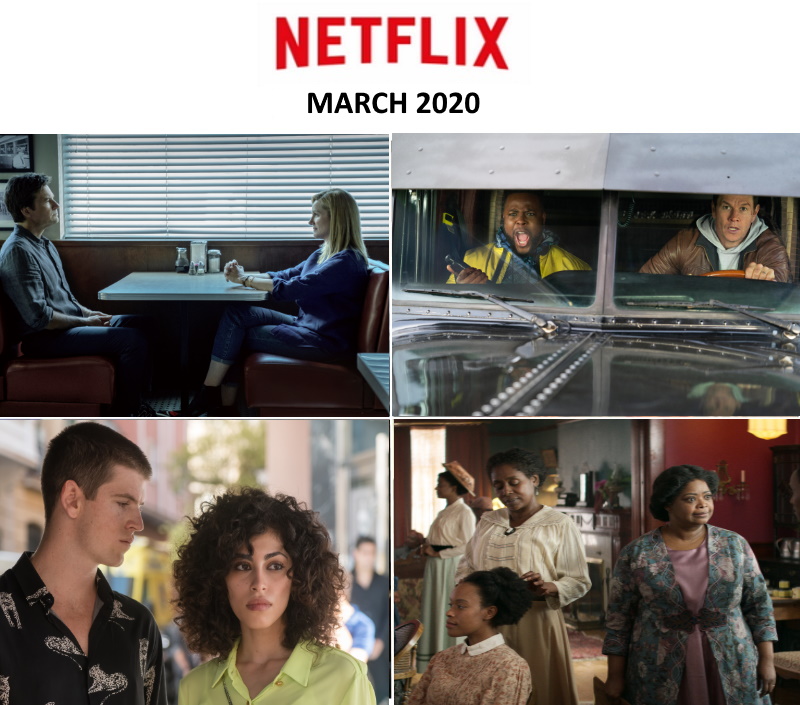 March 2, 2020 | 1 Comment
Spring is around the corner and Netflix's March list shows a selection of fresh new content as well as some of critics' favorite award-nominated films.
---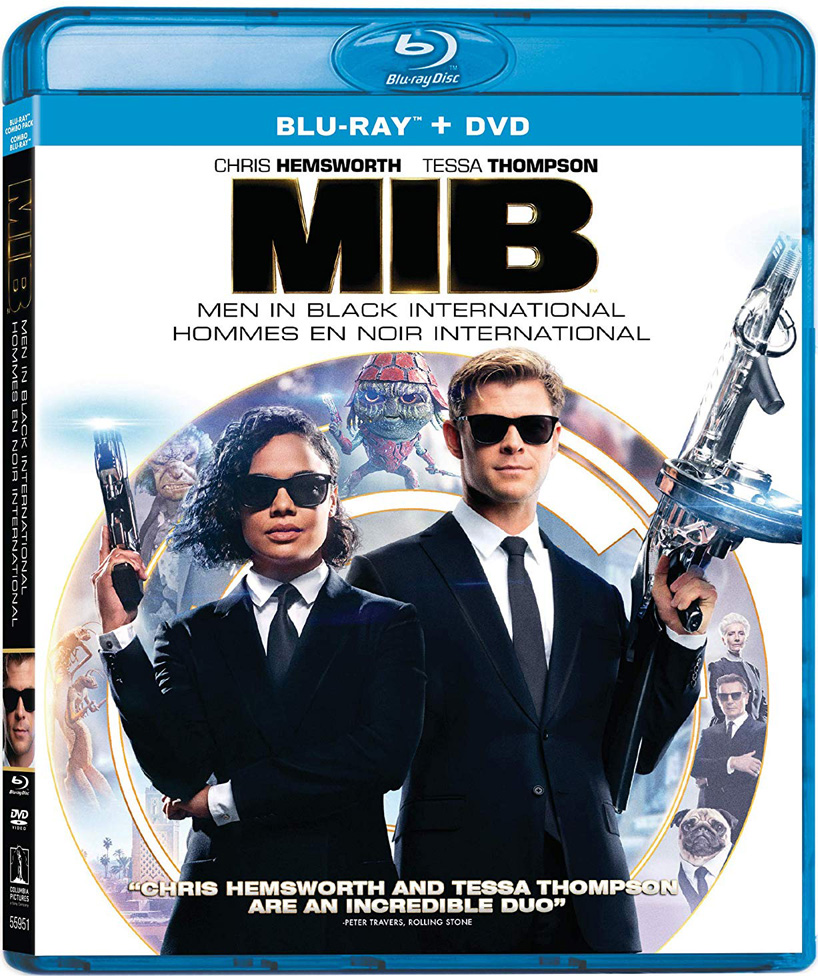 September 3, 2019 | Leave a Comment
The first Tuesday in September offers a great assortment of DVD/Blu-rays for your home viewing pleasure, including Men in Black: International and more!
---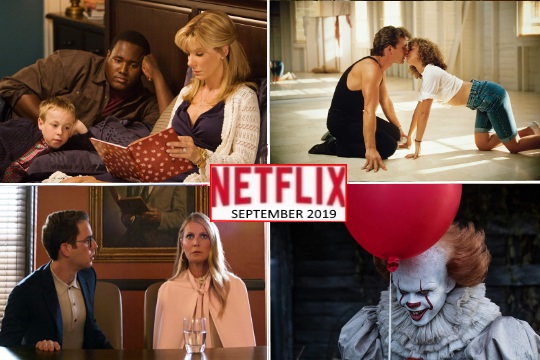 August 22, 2019 | 1 Comment
This September, Netflix is offering a wide range of films and TV to satisfy every kind of cinephile. From Ryan Murphy's The Politician to Grey's Anatomy Season 15, Elite Season 2 and more.
---