What's new on Netflix Canada November 2022 & what's leaving
By Alexandra Heilbron on November 2, 2022 | Leave a Comment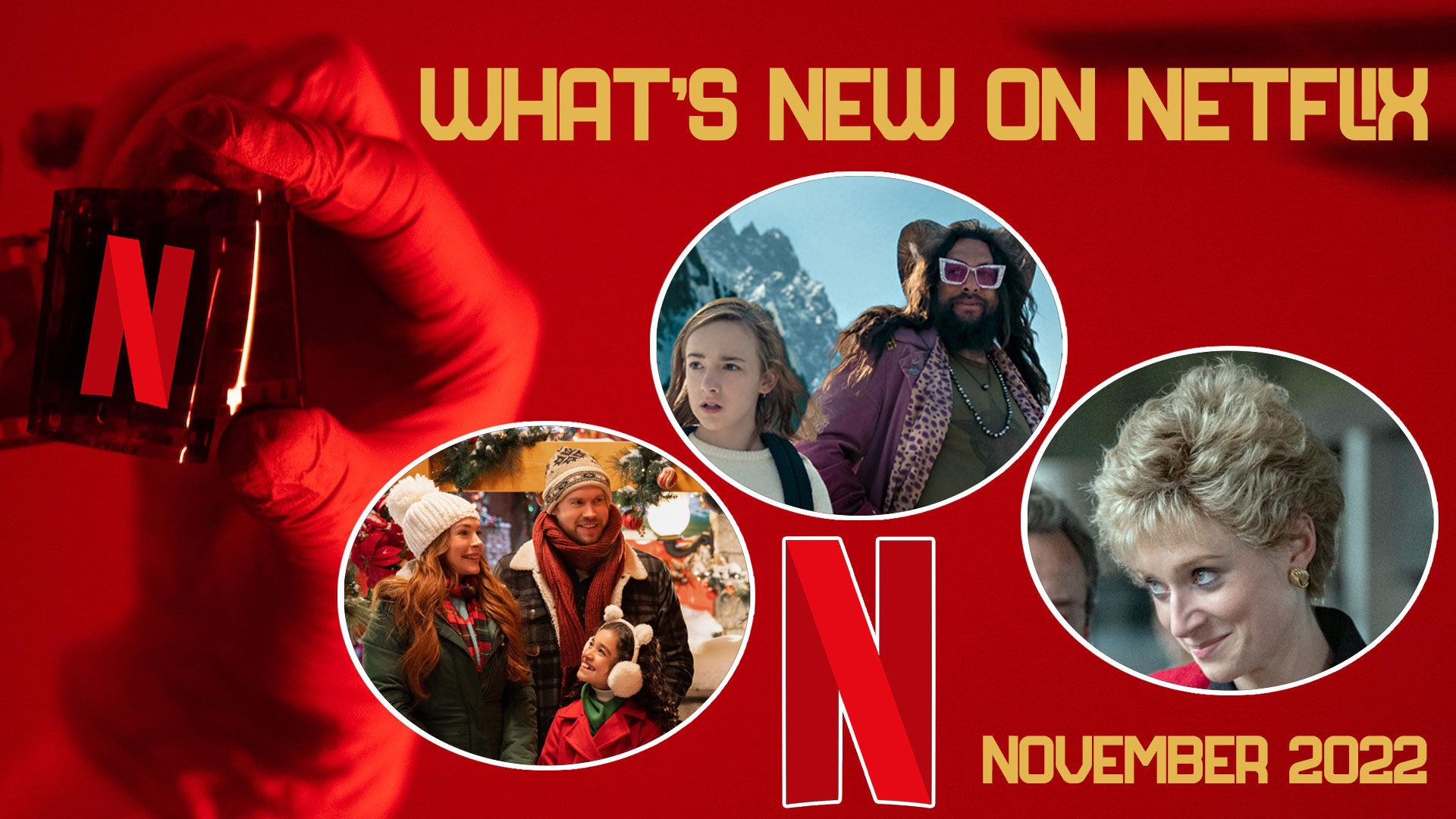 Combine Christmas and star power and that's what you've got plenty of this November, courtesy of Netflix! Check out the original new programming below, as well as a full list of what's new and what's leaving the streamer.  ~Alexandra Heilbron
New and Returning Series
Blockbuster – November 3
Timmy Yoon (Randall Park) Is an analog dreamer living in a 5G world. After learning he is operating the last Blockbuster Video in America, Timmy and his staff employees fight to stay relevant. The only way to succeed is to remind their community that they provide something big corporations can't: human connection.
Manifest: Season 4, Part 1 – November 4
Amid loss and misfortune, the Stone family and the Flight 828 passengers search for the true meaning behind their Callings as ominous signs linger.
The Crown: Season 5 – November 9 
Diana (Elizabeth Debicki) and Charles (Dominic West) wage a media war. The monarchy's role is up for debate. Welcome to the '90s — and Queen Elizabeth II's (Imelda Staunton) biggest challenge to date.
Warrior Nun: Season 2 – November 10
Alongside new allies, Ava (Alba Baptista) and the sisters of the Order band together and set out to take down a false prophet hell-bent on world domination.
Down to Earth with Zac Efron: Season 2: Down Under – November 11
Zac and Darin take an eye-opening adventure across Australia, delving into its rich biodiversity and culture — and the efforts to protect both.
Dead to Me: Season 3 – November 17
A hit-and-run started it all for Jen Harding (Christina Applegate) and Judy Hale (Linda Cardellini). Now another shocking crash alters the future of their ride-or-die friendship. All roads have led to this.
Elite: Season 6 – November 18 
Everybody's looking for something this year at Las Encinas, whether it's love, revenge or millions of followers. But will they all make it out alive?
Wednesday – November 23
Smart, sarcastic and a little dead inside, Wednesday Addams (Jenna Ortega) investigates a murder spree while making new friends — and foes — at Nevermore Academy.
New Films
Enola Holmes 2 – November 4
Enola (Millie Bobby Brown) takes on her first official case as a detective, but to solve the mystery of a missing girl, she'll need help from friends — and brother Sherlock (Henry Cavill).
Falling for Christmas – November 10
After losing her memory in a skiing accident, a spoiled heiress (Lindsay Lohan) lands in the cozy care of a down-on-his-luck widower (Chord Overstreet) and his daughter at Christmastime.
The Wonder – November 16
Haunted by her past, nurse Lib Wright (Florence Pugh) travels from England to a remote Irish village in 1862 to investigate a young girl, Anna O'Donnell (Kíla Lord Cassidy), who has not eaten since her 11th birthday four months earlier.
Christmas with You – November 17
Seeking inspiration for a hit holiday song, a pop star (Aimee Garcia) grants a young fan's Christmas wish to meet her — and finds a shot at true love along the way.
Slumberland – November 18
When her father Peter (Kyle Chandler) is unexpectedly lost at sea, a young girl (Marlow Barkley) goes to live with her uncle Phillip (Chris O'Dowd) in the city. After discovering a secret map to the dreamworld of Slumberland, she's joined by larger-than-life outlaw Flip (Jason Momoa). They journey through a land of dreams to find a precious pearl that will grant her greatest wish — to be reunited with her father.
The Noel Diary – November 24
Cleaning out his childhood home at Christmas after his mother passes away, famous author Jake Turner (Justin Hartley) meets a woman searching for her birth mother. Will an old diary unlock their pasts — and hearts?
Documentaries
Killer Sally – November 2 
Interviews with friends, family and Sally McNeil herself chart a bodybuilding couple's rocky marriage — and its shocking end in a Valentine's Day murder.
State of Alabama vs. Brittany Smith – November 10
This documentary tells the harrowing story of a woman trying to use Alabama's Stand Your Ground law after killing a man she says brutally attacked her.
Capturing the Killer Nurse – November 11
This documentary reveals how investigators proved ICU nurse Charles Cullen was killing patients — and how close he came to getting away with murder.
Is That Black Enough for You?!? – November 11
Culture critic and historian Elvis Mitchell traces the evolution — and revolution — of Black cinema from its origins to the impactful films of the 1970s.
In Her Hands – November 16
At 26, Zarifa Ghafari became one of Afghanistan's first female mayors and the youngest to ever hold the position. The film documents her fight for survival against the backdrop of her country's accelerated unraveling. As Western forces announce their retreat and the Taliban start their sweep back to power, Zarifa and women across the country face a new reality. Amid these tectonic changes, Zarifa must make the most difficult decision of her life.
I Am Vanessa Guillen – November 17
Vanessa Guillen was 20 years old went she was found murdered at a US Army base. Rather than submit to silence, her family fought for justice and change.
Ghislaine Maxwell: Filthy Rich – November 25
Ghislaine Maxwell: Filthy Rich goes beyond the headlines of the Ghislaine Maxwell case to tell the definitive story of Epstein's mysterious accomplice, illuminating how her class and privilege concealed her predatory nature.
Crime Scene: The Texas Killing Fields – November 29
The new season of Crime Scene investigates the "Texas Killing Fields," a region with a dark pattern of girls who have disappeared and turned up dead. Amidst the marshes and oil refineries alongside the interstate corridor connecting Houston and the beach town of Galveston, lies Calder Road — the patch of land that earned its name after the bodies of three young women were discovered there in the 1980s and a fourth in 1991. Their murders remain unsolved, but one grieving father refuses to give up on the hunt for his daughter's killer, while the search and recovery organization he founded supports other local families facing similar tragedies.
For Kids
Gabby's Dollhouse: Season 6 – November 1
Join Gabby, Pandy and their kitty pals for more creative adventures in their magical dollhouse, where they play dress-up, become superheroes and more!
The Dragon Prince: Season 4 – November 3
Two years later, as Claudia ventures deeper into the world of dark magic, Callum, Ezran and friends race to stop her from freeing the powerful Aaravos.
Deepa & Anoop: Season 2 – November 7
Check in for another season of fun at Mango Manor! From sensational science experiments to mind-boggling magic tricks, the good times never stop.
Teletubbies – November 14
Join friends Tinky Winky, Dipsy, Laa-Laa and Po on wonder-filled adventures as they learn and grow in this colorful refresh of the classic series.
Jurassic World Camp Cretaceous: Hidden Adventure – November 15
After a big storm, food is scarce — and hungry dinos are everywhere. It's up to you to help the Camp Fam survive in this thrilling interactive special.
The Cuphead Show!: Part 3 – November 18
From hijinks and heebie-jeebies to holiday cheer: This season's got it all as the boys go big to trick the Devil — and stir up trouble all over town!
My Little Pony: Winter Wishday – November 21
It's Winter Wishday! Can the Mane 5 celebrate their holiday traditions and still make it back in time to exchange gifts under the Wishing Star for Sunny?
StoryBots: Answer Time – November 21
Got a question? The StoryBots have an answer! Join curious friends Beep, Boop, Bing, Bang and Bo on fun adventures to find facts for real kids like you.
The Action Pack Saves Christmas – November 28 
As Hope Springs gets ready to celebrate the holidays, Teddy uses his toys to take away all the festive cheer — unless the Action Pack can stop him!
The Creature Cases: Season 2 – November 29
Everyone's decking the halls to get in the holiday spirit. But Sam and Kit are blasted back in time to the Ice Age and meet some wooly new pals!
November 1
A Bad Moms Christmas
A Quiet Place
Attack on Finland
The Big Short
The Captive
Death at a Funeral
Eddie the Eagle
Everybody Loves Raymond: Seasons 6-9
Fifty Shades Darker
The Firm
Gabby's Dollhouse: Season 6
Get Out
The Imitation Game
Just Like Heaven
Madagascar
Open Water
Penelope
Red Dragon
Road to Perdition
Shrek
Shrek 2
Single White Female
The Sum of All Fears
The Takeover
Vampire Dog
Young Royals: Season 2
November 2
The Final Score
Killer Sally
November 3
Blockbuster
The Dragon Prince: Season 4
Panayotis Pascot: Almost
November 4
Buying Beverly Hills
Ẹlẹṣin Ọba: The King's Horseman
Enola Holmes 2
The Fabulous
Lookism
Manifest: Season 4, Part 1
November 5
The Fall of the American Empire
Orgasm Inc: The Story of OneTaste
November 7
Deepa & Anoop: Season 2
November 8
Behind Every Star
The Claus Family 2
Minions & More Volume 2
Neal Brennan: Blocks
Triviaverse
November 9
The Crown: Season 5
FIFA Uncovered
The Soccer Football Movie
November 10
Falling for Christmas
Lost Bullet 2
Love Never Lies: Destination Sardinia
State of Alabama vs. Brittany Smith
Warrior Nun: Season 2
November 11
Ancient Apocalypse
Capturing the Killer Nurse
Don't Leave
Down to Earth with Zac Efron: Season 2: Down Under
Is That Black Enough for You?!?
Monica, O My Darling
My Father's Dragon
November 14
Stutz
Teletubbies
November 15
Deon Cole: Charleen's Boy
Goosebumps
Johanna Nordström: Call the Police
Jurassic World Camp Cretaceous: Hidden Adventure
Run for the Money
November 16
Due South: Seasons 1-4
In Her Hands
The Lost Lotteries
Mind Your Manners
Off Track
Racionais MC's: From the Streets of São Paulo
The Wonder
November 17
1899
Bantú Mama
Christmas with You
Dead to Me: Season 3
I Am Vanessa Guillen
Pepsi, Where's My Jet?
November 18
The Cuphead Show!: Part 3
Elite: Season 6
Inside Job: Part 2
Reign Supreme
Slumberland
Somebody
The Violence Action
November 20
Austin Powers: The Spy Who Shagged Me
November 21
The Hangover
The Hangover: Part II
My Little Pony: Winter Wishday
StoryBots: Answer Time
November 22
Trevor Noah: I Wish You Would
November 23
Blood, Sex & Royalty
Christmas on Mistletoe Farm
Lesson Plan
The Swimmers
Taco Chronicles: Cross the Border
The Unbroken Voice
Wednesday
Who's a Good Boy?
November 24
First Love
The Noel Diary
November 25
Blood & Water: Season 3
Ghislaine Maxwell: Filthy Rich
The Lost Patient
November 28
The Action Pack Saves Christmas
November 29
The Creature Cases: Season 2
Crime Scene: The Texas Killing Fields
Romesh Ranganathan: The Cynic
Vikings: Season 5
November 30
A Man of Action
My Name Is Vendetta
The Lost Patient
Snack VS. Chef
Take Your Pills: Xanax
Last Call
Leaving November 1
From Dusk Till Dawn: Seasons 1-3
Leaving November 9
Everybody Loves Raymond: Seasons 1-5
Leaving November 14
National Security
Leaving November 29
The Matrix Reloaded
The Matrix Revolutions
Leaving November 30
White Chicks
---
---
---
Similar Articles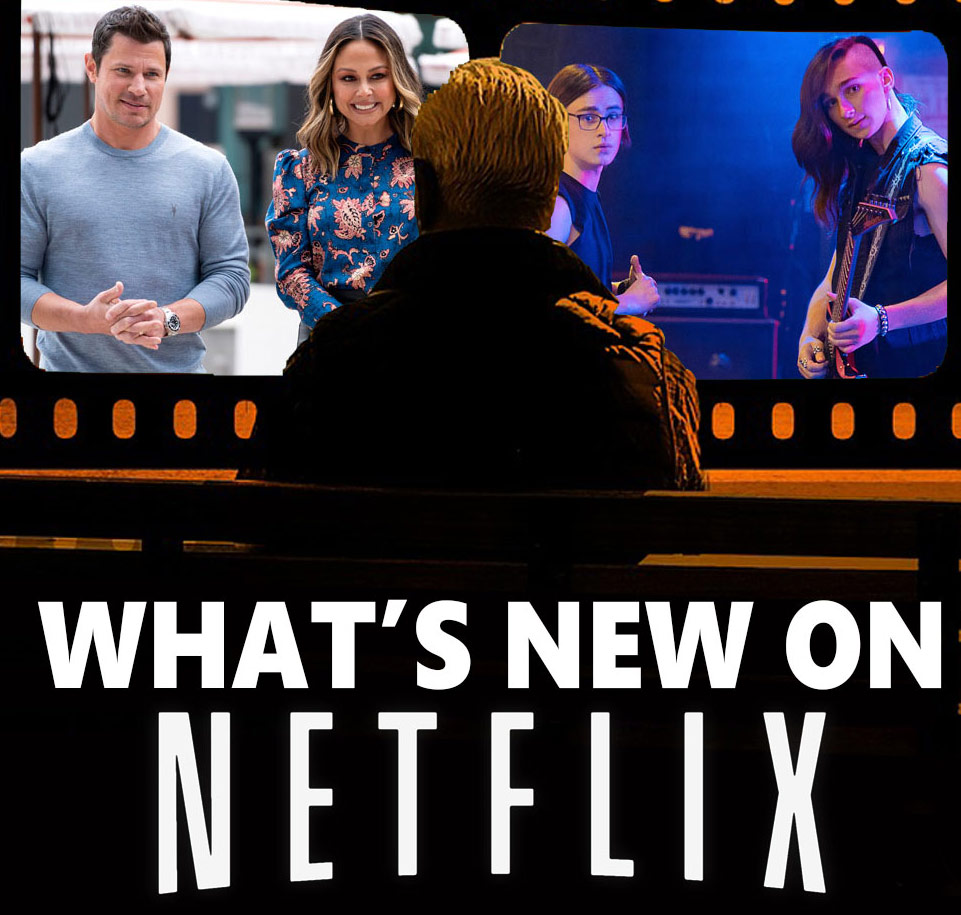 March 30, 2022 | Leave a Comment
This month on Netflix several series make their debut and several others return, while Karen Gillan and David Duchovny star in the comedy film The Bubble.
---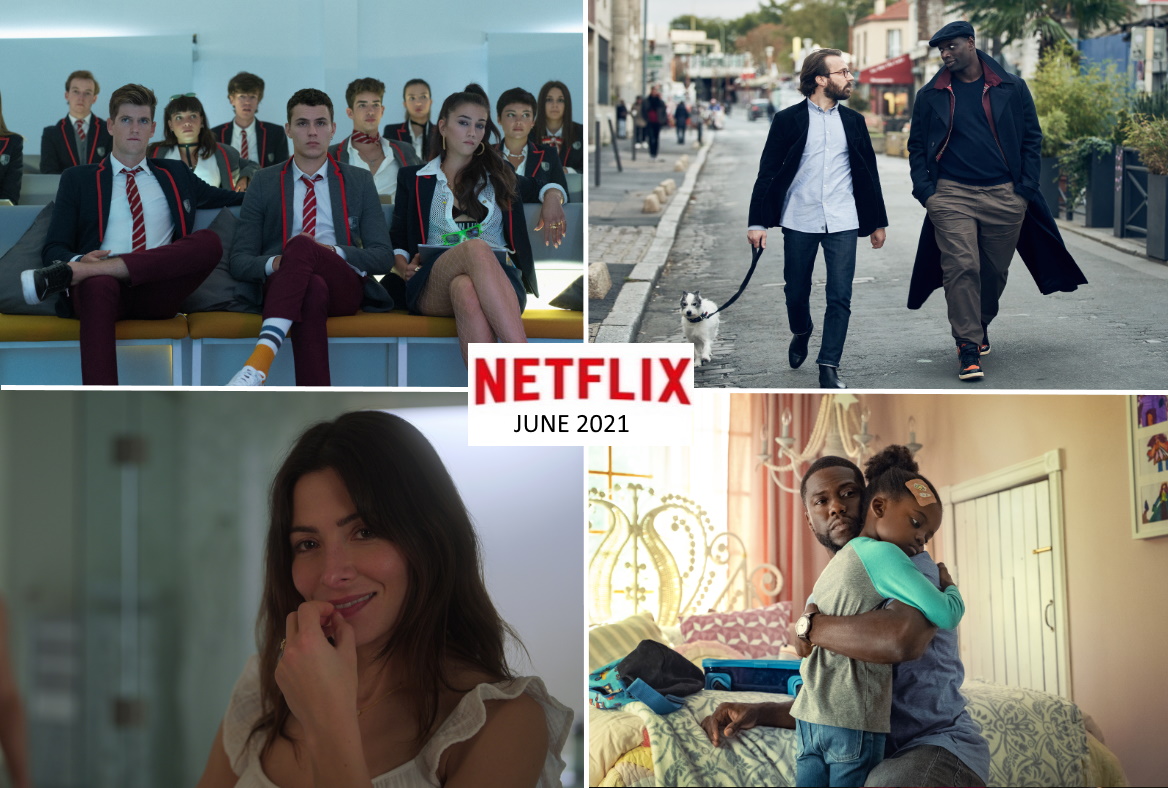 May 28, 2021 | Leave a Comment
From Lupin to Elite, Netflix is not only bringing new seasons of its popular shows, but is also releasing fresh new originals. Check out what's new this June.
---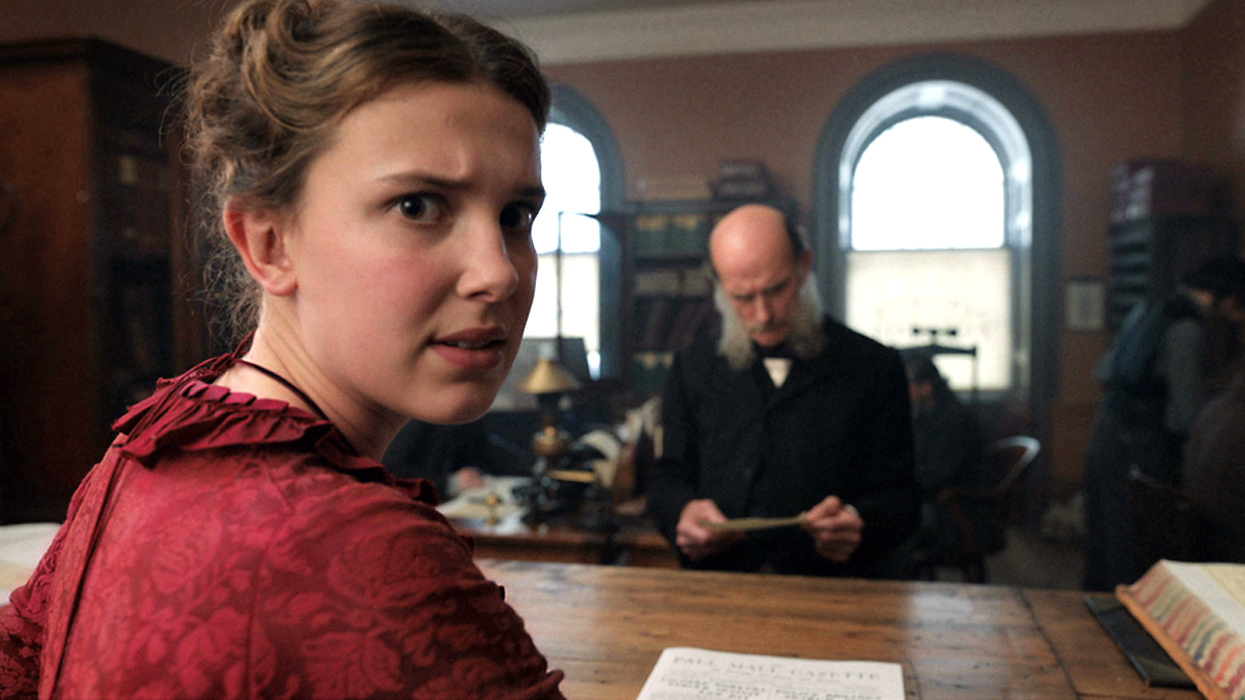 September 22, 2020 | 1 Comment
Check out what's new this week on Blu-ray, DVD, Digital, VOD and on streaming services such as Netflix, Amazon Prime Video, Disney+, Acorn TV and BritBox!
---