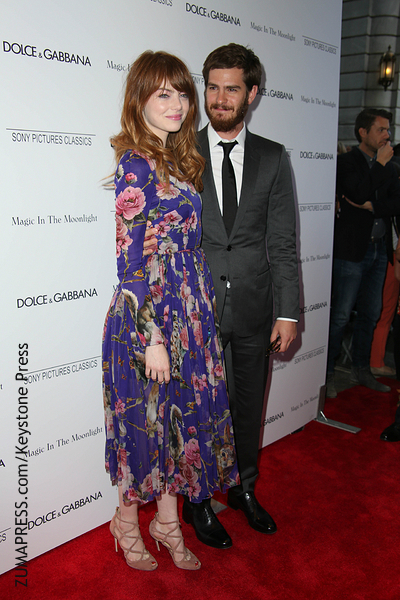 After three years together, Emma Stone and Andrew Garfield have called it quits again and this time it's official.
Their relationship was not all smooth sailing either. They tried a time-out in April, but there were conflicting reports as to why they needed the break: either they were fighting a lot, or they had conflicting work schedules.
Weeks later, in May, they were spotted eating pancakes and holding hands, so it was back on again.
Now it's off. They've been apart several months now. They began dating on the set of The Amazing Spider-Man in 2011, and while it's over, reports say their split was amicable and they remain on good terms.
In June, Emma, 26, who was never forthcoming on relationship details, spoke to WSJ Magazine, explaining why she doesn't like to talk about relationships: "I understand the interest in it completely, because I've had it, too," she added. "But it's so special to me that it never feels good to talk about, so I just continually don't talk about it. See, I never talk about this stuff for this exact reason — because it's all so speculative and baseless."
Well, now we know for sure. ~Sharon Salsberg