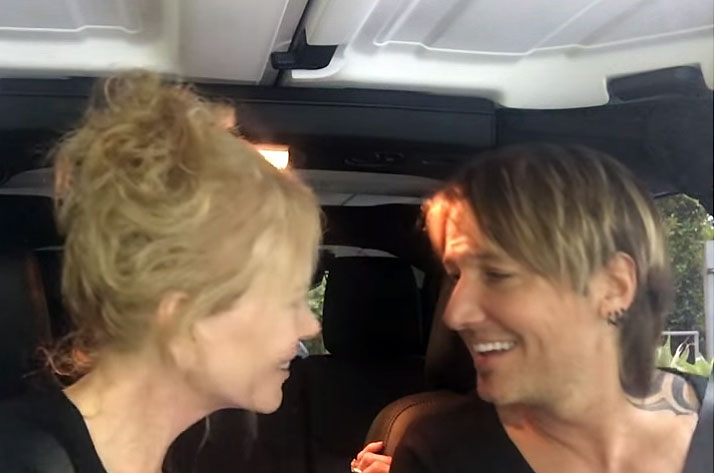 James Corden may think he has endearing duets on lock with his Carpool Karaoke segments, but Keith Urban and Nicole Kidman are putting up a (maybe too cute?) fight.
In a video Keith posted to his Facebook page Thursday, the couple sing along to "The Fighter," a track off Keith's latest album Ripcord.
With Keith in the driver's seat and Nicole riding shotgun (spoiler: the car isn't actually in motion), the song begins to play and Nicole exaggeratedly exclaims, "Oh my god, I love this song!" Keith, her husband of nearly 10 years, appropriately replies, "That's good! Thank goodness."
The two stars laugh as they glance at one another before launching into their vocals.
Nicole, whose latest film is the dramedy The Family Fang, lip syncs the vocals sung by Carrie Underwood on the recording.
It's doubtful this will serve as the official video for the track, but we can say their love is surely pronounced.
If the couple cares to shoot another take, however, we might suggest dialing down the cheese factor. The pleading looks of longing, the outstretched arms and Nicole's gesture to mimic a cry are a bit cliché for our taste. But brush up in those spots, Keith and Nicole, and you've got our full support.
Take a look below and let us know what you think! ~Matthew Pariselli