Kung Fu Panda 3 kicks off this week's new trailers
By Tribute on June 19, 2015 | Leave a Comment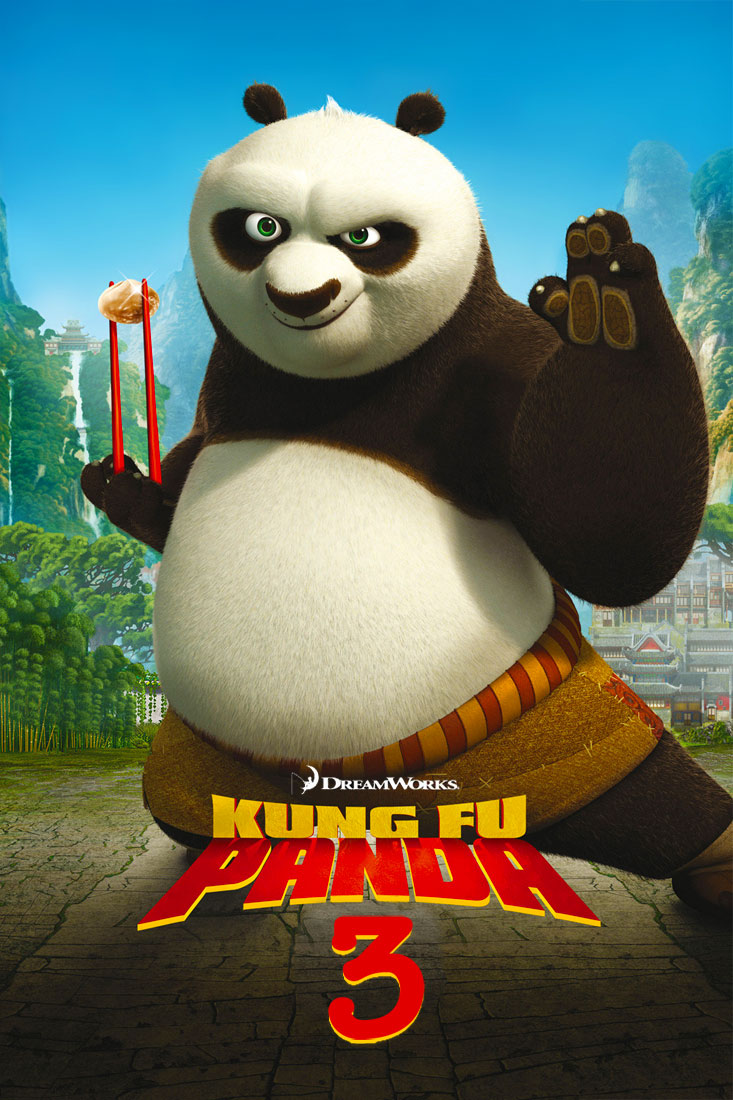 As if you weren't excited enough for the weekend and all the fun things you had planned, the new trailers for this week are here and they are great to watch while waiting for those Saturday morning pancakes to be made. Kicking and punching its way to the top is the first trailer for Kung Fu Panda 3, which may just have you jumping off the walls and doing karate in the garage. Don't forget about the latest trailer for The Peanuts Movie, which looks like it will reignite the love for all things Charles Schultz. ~Greg Chisholm 
5) The Stanford Prison Experiment
6) Extinction 
7) Captive
8) The Runner
9) Dark Places
10) Sicario
After years of training and being a Kung Fu master, Po (Jack Black) is set to take on his greatest challenge yet in Kung Fu Panda 3. After a strange new visitor travels to his village, the entire population is bewildered by the sight of a new visitor, Li (Bryan Cranston), who is looking for his long-lost son. Po will take on his greatest challenge yet, forming a relationship with his long-lost father.

Charlie Brown, Snoopy and the gang are back and set to make their first-ever big screen debut in The Peanuts Movie. When a new girl moves to town, Charlie Brown is excited to have a completely new slate with someone who has never heard of him before. When things go wrong, Charlie sets out to redefine his image. With the help of his best friend, Snoopy, he will gain the confidence.

Dracula (Adam Sandler) is back in Hotel Transylvania 2. When Dracula's grandson Dennis starts to grow older, concerns rise that he hasn't gotten his vampire fangs. When Dennis' mother Mavis (Selena Gomez) decides that she wants to move away with her son, Dracula calls in reinforcements in the form of his father, Vlad (Mel Brooks), to help Dennis learn to be scary and grow his fangs.

Ever wonder what happens with your pets when you go out during the day? In The Secret Life of Pets you get a fun look into various animals during their days and the routines that keep them busy. Whether it's waiting for their master or getting a full body massage from a mixer, there is no shortage of adventures in the secret lives of your pets.

In 1971 the Stanford University Psychological department created a simulated jail using students as prison guards and inmates. The Stanford Prison Experiment is a chilling look into what happened in this mock prison and examines the abusive behaviors in the prison system.

Nine years ago  Patrick (Matthew Fox), Jack and his daughter Lu fled up north to the freezing cold climate to survive the zombie apocalypse. Extinction for the zombies appears to have taken effect and the trio begins to consider moving on and starting a new life somewhere else. When they go out, they quickly find that not only are the zombies still alive, but they have evolved and adapted to survive in the cold.

Captive is the true story of Ashley Smith (Kate Mara), a recovering meth addict who is taken hostage in her own apartment by an escaped convict named Brian Nichols (David Oyelowo). Ashley seeks comfort in a book and uses it to save herself and help Brian find a peaceful resolution to his situation.

In the midst of the aftermath of the 2010 BP oil spill, Congressmen Colin Price (Nicholas Cage) seek to help the people of Louisiana clean up the oil spill and right the wrongs for the community. In The Runner one politician's journey to bring big oil to justice. After his career is destroyed by a sex scandal, he must pick up the pieces of his life and confront his dysfunction.

Based on the bestselling novel by Gillian Flynn, Dark Places is the story of Libby Day (Charlize Theron). As a child she survived the brutal killing of her entire family and is now being forced to confront the events of that night by a secret society led by Lyle (Nicholas Hoult), who is obsessed with solving notorious crimes.

In Mexico, Sicario means hitman. FBI Agent Kate Macy (Emily Blunt) is recruited by two members of a government task force – Matt (Josh Brolin) and Alejandro (Benicio Del Toro) – whose mission is to bring down a Mexican drug lord. When things get shaky, Kate must question her morals and push herself just to survive.

---
---
---
Similar Articles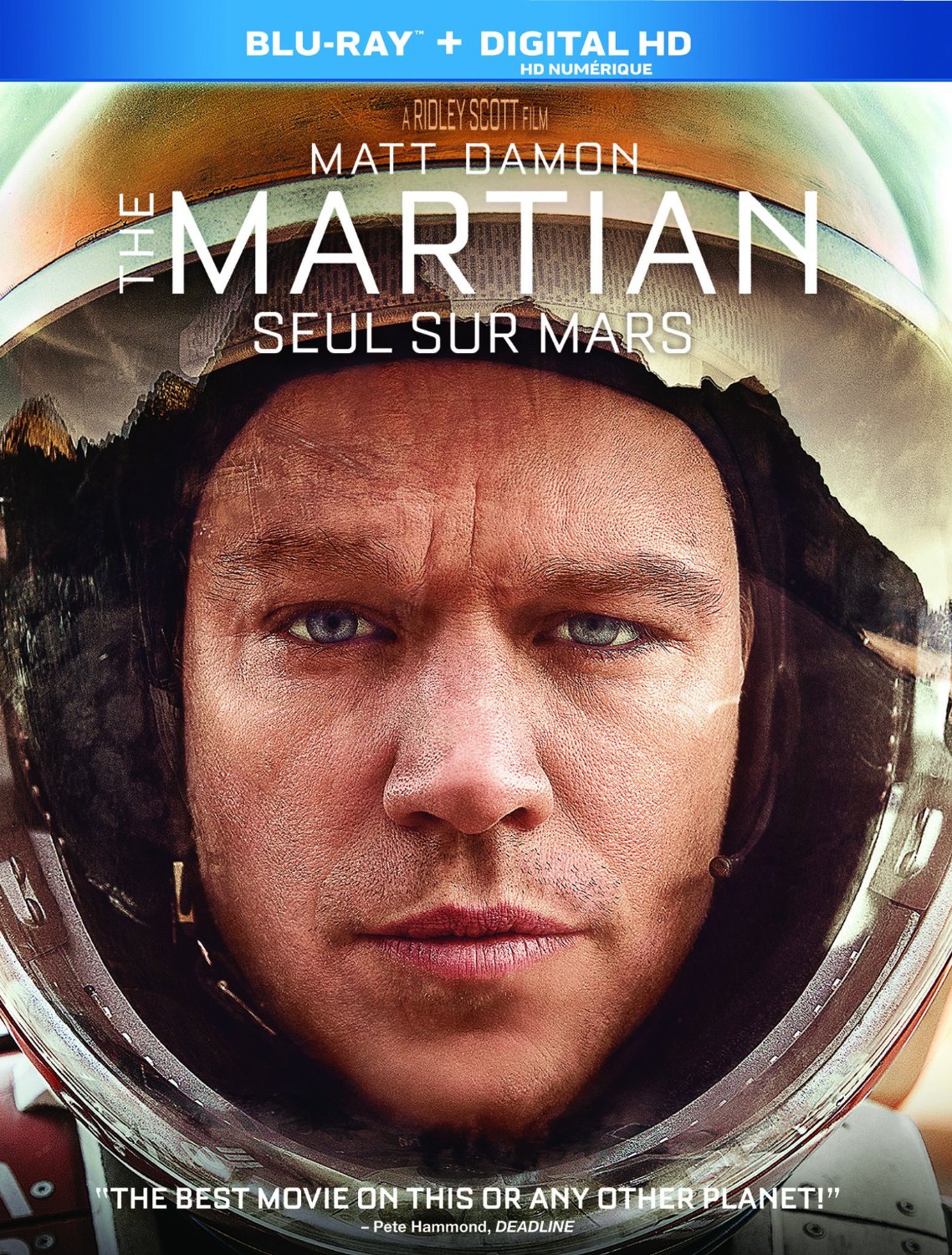 January 12, 2016 | Leave a Comment
Check out the wide array of DVDs and Blu-rays releasing today – January 12, 2016 – including The Martian, Hotel Transylvania 2, Paranormal Activity: The Ghost Dimension and more!
---
January 5, 2016 | 1 Comment
Check out the wide array of DVDs and Blu-rays releasing today – January 5, 2016 – including Sicario, The Visit, True Detective: Season 2, Captive and more!
---
---