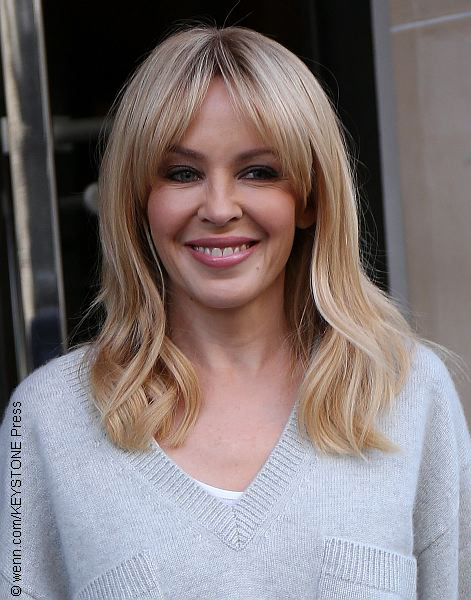 A victor has emerged in the war between Kylies.
As reported by Entertainment Weekly, "Australian singer Kylie Minogue won a legal battle on Monday [Feb. 6] against reality star Kylie Jenner over the trademark of their shared first name."
The battle between pop star Minogue and Keeping Up with the Kardashians personality Jenner began in 2014. At the time, Jenner, now 19, filed a U.S. trademark application for the name Kylie.
However, in February 2016, Minogue fired back by filing a notice of opposition. An Australian business representing the 48-year-old "Can't Get You Out of My Head" singer claimed that approving Jenner's request would "confuse audiences and dilute Minogue's brand," as EW noted.
It was also pointed out that Minogue already owned trademarks for "Kylie Minogue Darling," "Lucky — the Kylie Minogue musical, "Kylie Minogue" and Kylie.com.
Additionally, the Australian business bashed Jenner by stating her "photographic exhibitionism" via social media had elicited criticism from communities, and referred to her as a "secondary reality television personality" and "supporting character" on her sisters' show KUWTK.
What do you think of the Kylie vs. Kylie quarrel? Are you Team Minogue or Team Jenner? Let us know. ~Matthew Pariselli