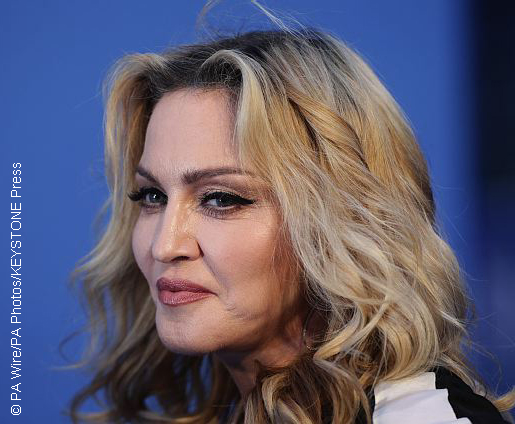 A Texas radio station has some words to share with the Material Girl: Papa Madonna, don't preach.
Following her controversial speech during Women's March on Washington, Texarkana's HITS 105 took to Facebook to inform its listeners that they're turning the volume all the way down on Madonna's music.
Terry Thomas, the radio station's General Manager, issued a statement describing why songs by the 58-year-old Queen of Pop would be "indefinitely" banned.
The statement reads, "Banning all Madonna songs at HITS 105 is not a matter of politics, it's a matter of patriotism. It just feels wrong to us to be playing Madonna songs and paying her royalties when the artist has shown un-American sentiments. If all stations playing Madonna took their lead from us, that would send a powerful economic message to Madonna."
Those "un-American sentiments" were demonstrated during the "Vogue" singer's speech last Saturday (Jan. 21) at the Women's March on Washington event. Aside from dropping several "f-bombs," HITS 105 took issue with these particular sentences: "Yes, I'm angry. Yes, I am outraged. Yes, I have thought an awful lot about blowing up the White House."
The Texarkana radio station wasn't the only outlet agitated by Madonna's words. Conservative websites and Donald Trump's administration were vocal about their disapproval, and in response to the outcry, the multi-Grammy winner clarified her stance on Instagram.
She wrote, "I am not a violent person, I do not promote violence and it's important people hear and understand my speech in its entirety rather than one phrase taken wildly out of context … the only way to change things for the better is to do it with love."
What are your thoughts on Madonna's speech and the radio station's choice to ban her music? Did she cross a line by talking about "blowing up the White House" or are people taking her words too seriously? Let us know. ~Matthew Pariselli