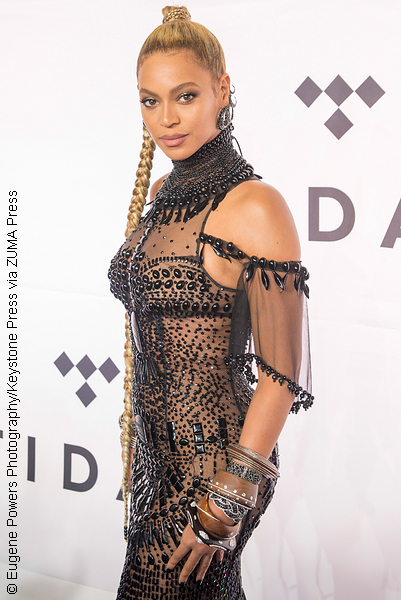 Beyoncé has added her name to the long list of stars in support of Women's March on Washington.
The "Formation" singer endorsed the event via Facebook, posting a promotional photo and adding a few sentiments of her own with a caption. She wrote, "Together with Chime for Change, we raise our voices as mothers, as artists, and as activists. As #GlobalCitizens, we can make our voices heard and turn awareness into meaningful action and positive change. #WomensMarch."
The event, scheduled for Saturday, Jan. 21, will take place in Washington and in various locations around the world. Hundreds of thousands of women are expected to gather in protest of Donald Trump's inauguration (set for Friday, Jan. 20) and inequality at large.
On the event's Mission & Vision page, the following is stated: "We stand together in solidarity with our partners and children for the protection of our rights, our safety, our health, and our families – recognizing that our vibrant and diverse communities are the strength of our country."
The "Single Ladies" Grammy winner is one of many in support of the event. Others, who may in fact attend it themselves, include Cher, Katy Perry, America Ferrera, Scarlett Johansson, Olivia Wilde, Debra Messing, Chelsea Handler and Amy Schumer.
For more information on Women's March on Washington, click here.
Take a look at Beyoncé's Facebook post below.
How important do you think it is for women — and all people — to express their opinions and beliefs about Trump's inauguration through events like Women's March on Washington? Let us know. ~Matthew Pariselli