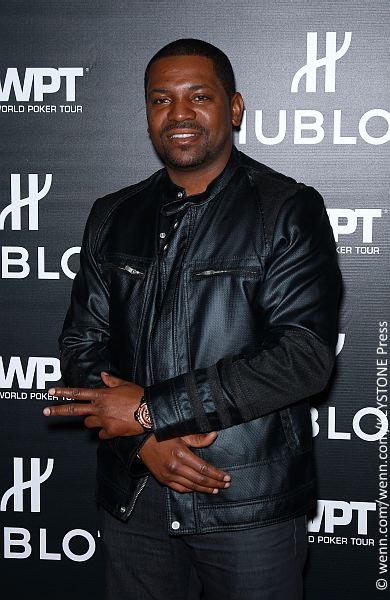 With The Divergent Series: Insurgent hitting theatres today, we got a chance to chat with Mekhi Phifer who plays Dauntless leader, Max. He sat down with us to discuss why he doesn't believe he plays a villain, what he likes about his character and which faction each of his co-stars would belong to.
Let's talk about your character Max. He's the Dauntless leader and we get to see more of him in this sequel. Would you describe him as a villain?
No, I wouldn't describe Max as a villain. He's the leader of the Dauntless but he's a little bit more complex than that. He really feels like what he's doing is the right thing. That is, finding the Divergents and factionless rebels and irradiate them from this society that they have built in this post apocalyptic world. He feels it's the right thing for the preservation of people and society. I don't think he's malicious in his actions or getting pleasure from other people's pain. I think what he feels he's doing is a necessary evil.
But it's a lot more fun playing the bad guy, right?!
It is fun. I think Jai is more the bad guy who gets pleasure from other people's pain. He's the guy who kills indiscriminately. He's someone who is socially inept, a sociopath, if you will. I don't think that's Max.
What drew you to the character when you first read the script?
I think it was how strong he was. I thought he was a great leader, a task master, sort of like the general in the marines or an army. He's really into the preservation and protection of this world they've built. I was drawn to his strength.
What kind of challenge did this role bring to the table for you?
The biggest challenge was not knowing where the character was going from script to script. I've never been a part of a film series before. So to see his journey with the audience was probably the most challenging. Whenever we read a script we go from beginning to end and we know the character arc. I just don't have that in this.
I believe in Insurgent, Max has more interaction with the rest of the cast. What was it like working with Kate, Jai, Shailene?
It was great! I have never done a film where I didn't interact except in Divergent. In that film, for the most part, I'm just doling out orders and initiating the initiates and getting them geared to be a part of this Dauntless world. That was an interesting process for me so I'm used to having dialogue, being on set and running lines. So Insurgent was a lot more interactive for me.
In reality, which faction do you think you'd belong to?
To tell you the truth, in reality I think I would be a Divergent. I don't think I would fit into any one category.
So if I asked you to put each of the following co-stars in a faction, will you be up for it?
Yes!
Shailene Woodley: Shailene is smart but I would put her into Amity because she is very eco-conscious and very health-conscious. But she's also smart, so Erudite to certain respects.
Theo James: Theo could be Dauntless with some Amity in there.
Kate Winslet: I think Kate would be Erudite with a little Abnegation.
Jai Courteney: He would probably be Dauntless and Candor.
Miles Teller: Miles would be Candor!
What will fans like most about Insurgent?
That it picks up right where we left off, a few days after the first one. We are done setting up the world and keep the action going.
You've been in the industry for two decades now and brilliantly tackled so many different genres. Is there a role you'd like to do that you haven't played?
There's two things I haven't done. I haven't played a musician and a superhero.
Which superhero would you like to play?
My favorite superhero of all time was Superman. But I don't know, it could be a new character, something not done before.
What's next for you?
I have another film coming up that I completed about a month or so ago, called Viral, but the name might change. It's another sort of action, World War Z type of film. It's done and shot in a very interesting, innovative way. And then we start the third film really soon.
Thank you so much for chatting with us!
Thank you!
Watch the trailer for The Divergent Series: Insurgent by clicking here. ~Marriska Fernandes