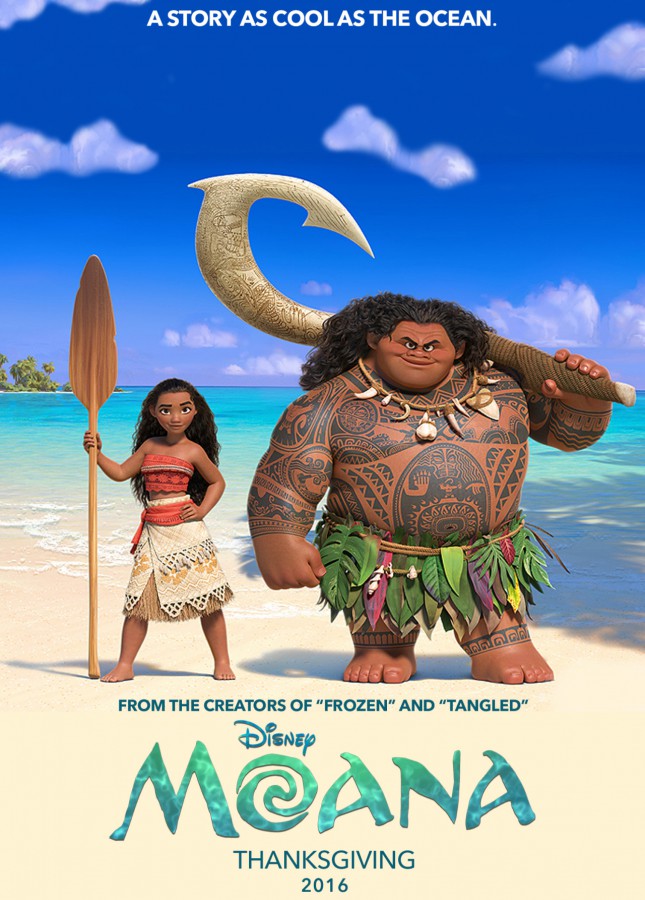 Prior to the arrival of Disney's latest animated adventure Moana in theaters today, we sent a slew of Tribute's most loyal fans to various advanced screenings of the highly anticipated family flick — and we're pleased to say it was an overwhelming hit!
Along with a perfect five-star rating, one excited user wrote, "We loved Moana, great animation, great music and a wonderful story line. We didn't have any kids with us and we all enjoyed the movie. It really is a good family movie and I would recommend it to anyone. The Rock "rocked" in this role!"
One fan described it as "a wonderful film for fathers and daughters," while another called it an "overall must-see," saying, "I was given the opportunity to attend an advanced screening … Moana is Disney's first Polynesian princess and I was blown away by the lyrics and voices of Auli'i Cravalho and Dwayne Johnson (which we've all known to love as the The Rock) as well as the talents of many others."
Another of Tribute's users was particularly excited about watching the film in 3D, writing, "I was fortunate to win advanced screening passes for Moana and went with a friend … Disney always makes enjoyable animated films, and this one was no exception. It had a cute and fun plot and kept us interested from beginning to end. 3D made it even better!"
Want to know how you can win advanced screening passes to movies like these lucky folks? Well, each of these Tribute fans have one thing in common — they're all Moviemail subscribers!
Just sign up for our weekly newsletter — which offers exciting entertainment news, movie trailers, movie showtimes, puzzles, trivia, and more — and you instantly become eligible to receive advanced screening passes to any upcoming movie.
Well, what are you waiting for? Signing up for Tribute's Moviemail is quick and easy — simply go to our "News" drop-down menu, click on "Join Movie Lover's Club," fill in a little bit of information about yourself, and boom, every week you're sent the latest in entertainment and movie news right to your inbox! Or, you can click right here. Happy viewing!