New movies in theaters – Close Encounters of the Third Kind and more
By Alexa Caruso on September 1, 2017 | 1 Comment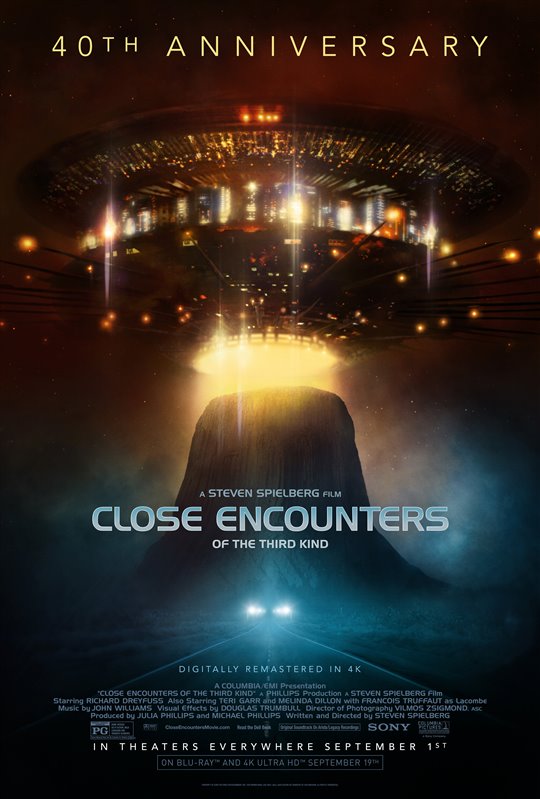 This week's new box office additions include the 40th anniversary release of the sci-fi classic Close Encounters of the Third Kind, the dramas Viceroy's House and Tulip Fever, the thriller Blood Honey, as well as the first two episodes of Marvel's Inhumans in IMAX.
Close Encounters of the Third Kind – 40th Anniversary – Steven Spielberg's sci-fi masterpiece returns to theaters 40 years after its initial release. After an encounter with U.F.O.s, a man (Richard Dreyfuss) feels drawn to an isolated area in the wilderness where something spectacular and truly out of this world is about to happen. Opening wide. Click here for showtimes.
Trailer: Close Encounters of the Third Kind – 40th Anniversary
Viceroy's House – In 1947, Lord Mountbatten had to prepare to give India back to its people after 300 years of being ruled by Britain. As the political elite wrangled over the future of independent India, a decision was made to divide the country into two and create a new Muslim homeland: Pakistan. The consequences of this decision reverberate to this day. Opening in select theaters. Click here for showtimes.
Trailer: Viceroy's House
Marvel's Inhumans – In the first two episodes of this series, when the Royal Family of Inhumans is splintered by a military coup, they escape to Hawaii, where their interactions with the lush world and humanity around them may not only save them, but Earth itself. The first two episodes will premiere exclusively in IMAX cinemas around the world for two weeks starting Sept. 1. Click here for showtimes.
Trailer: Marvel's Inhumans
Blood Honey – Following her mother's mysterious suicide 10 years earlier, Jenibel (Shenae Grimes-Beech) returns to her family's secluded island, where they run a beekeeping business, to help care for their dying father (Gil Bellows). Jenibel's brother Marvin (Kenneth Mitchell), who has always lived on the island, is angry when he discovers Jenibel will inherit the bulk of the family estate after their father's death. Jenibel then learns of a horrific plot against her and struggles to discover who she can trust. Opening in Toronto. Releasing in Vancouver Sept. 8 and Calgary Sept. 12. Click here for showtimes.
Trailer: Blood Honey
Tulip Fever – During the tulip mania of 17th century Amsterdam, Dutch artist Jan Van Loos (Dane DeHaan) is commissioned by Cornelis Sandvoort (Christoph Waltz) to paint a portrait of his lovely young wife Sophia (Alicia Vikander). Sophia, who is not in love with the much older man, married him because as a young orphan in a monastery with no prospects, she felt she had no other option. When Sophia and handsome young Jan meet, they fall passionately in love and have an affair that could have very serious consequences for both of them. Opening in Toronto, Vancouver and Montreal.
Trailer: Tulip Fever
Be sure to let us know what you're seeing this weekend in the comment section below and return to our site to give a rating and review of what you watched! ~Alexa Caruso
---
---
---
---
Similar Articles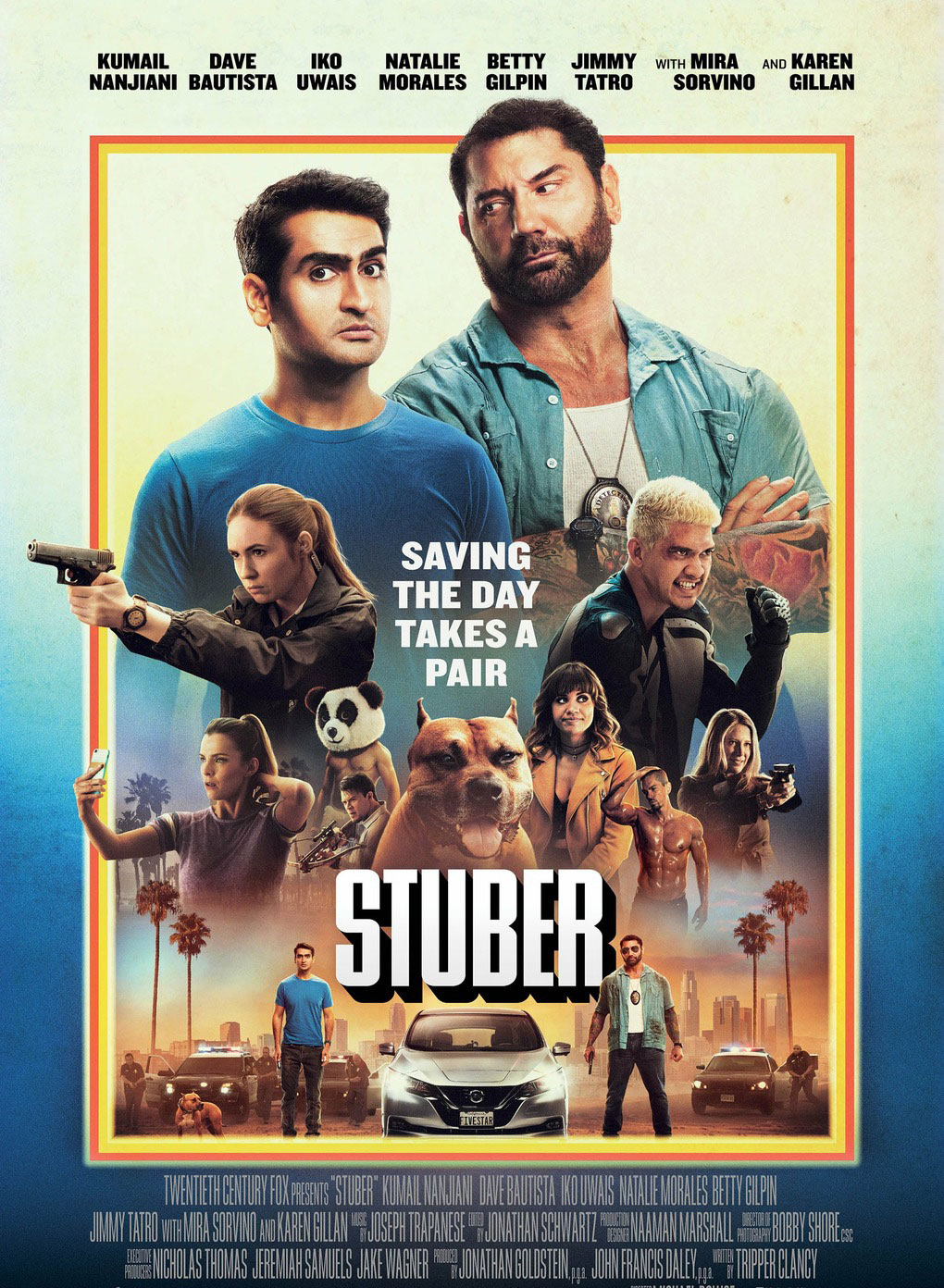 July 12, 2019 | Leave a Comment
A comedy and a horror head this week's slate of releases as Hollywood looks to offer up some adult fun ahead of next weekend with Disney's Lion King remake.
---

April 19, 2019 | 2 Comments
Horror film The Curse of La Llorona opens in theaters today, along with six other new movies, including some limited releases. Click here for all the details.
---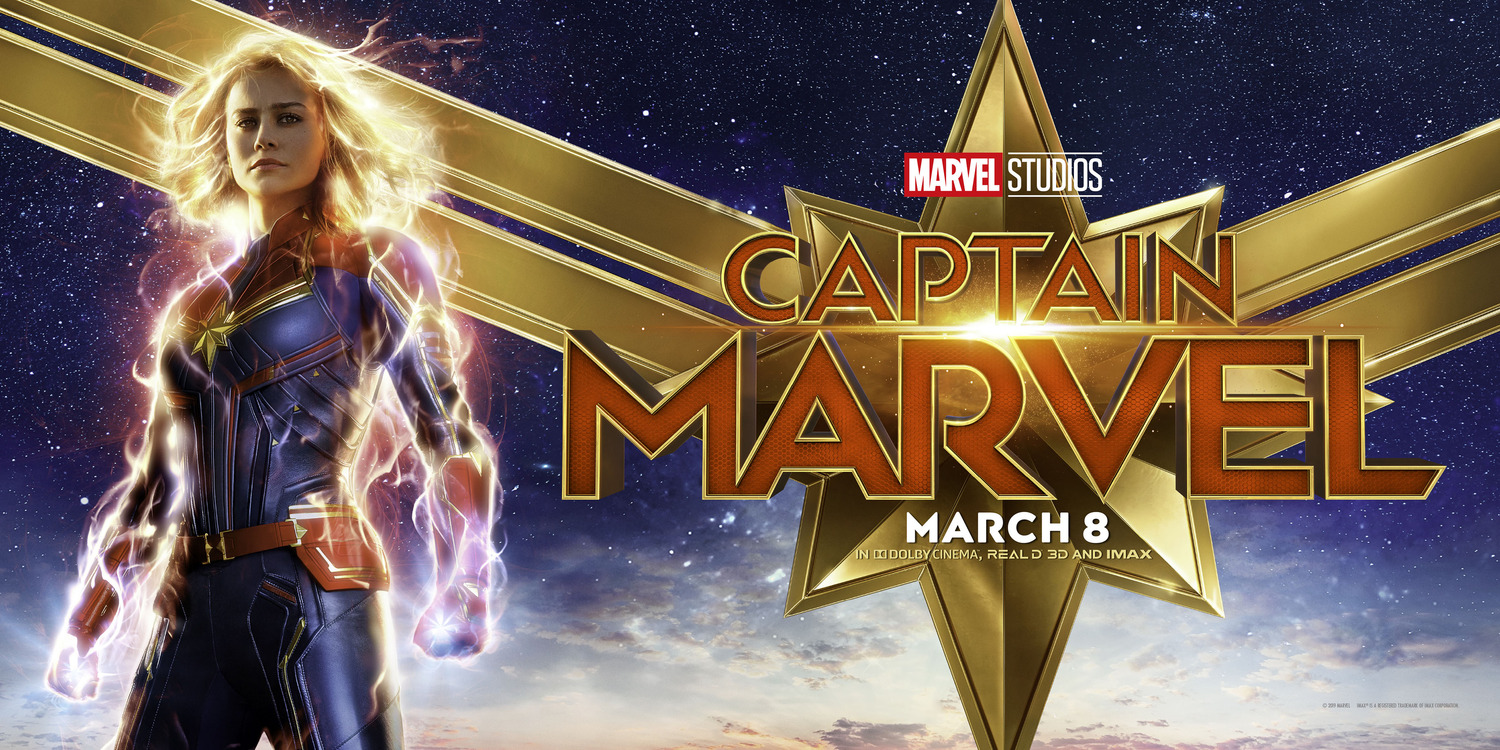 March 8, 2019 | 1 Comment
The highly anticipated Captain Marvel starring Brie Larson as Carol Danvers opens in theaters today! See what other new releases are in-store by clicking here!
---