New movies in theaters – Halloween Kills and more!
By Tribute on October 14, 2021 | Leave a Comment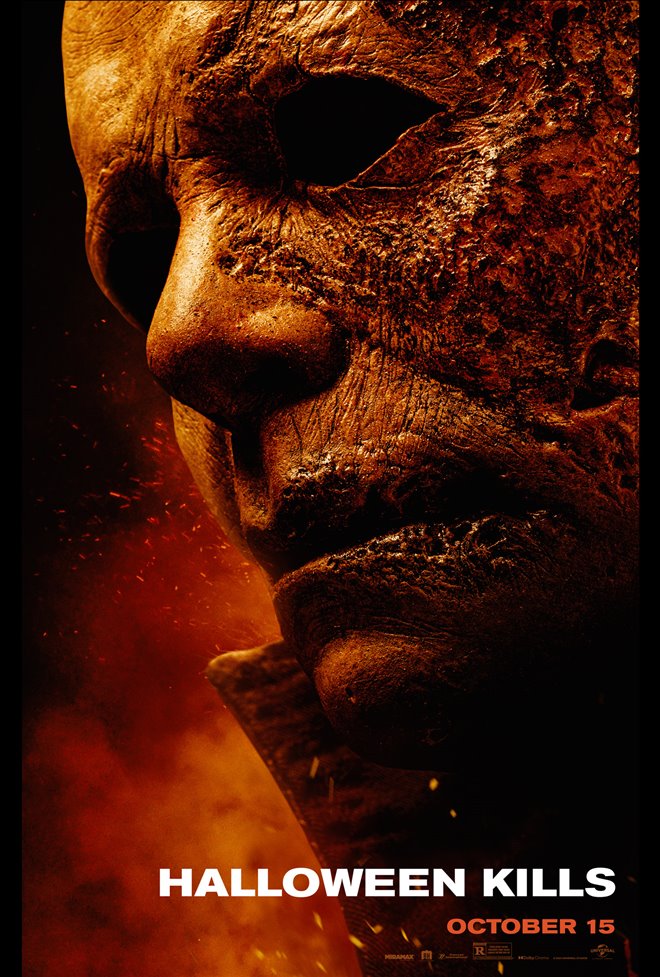 From the return of Michael Myers in Halloween Kills starring Jamie Lee Curtis, to Ridley Scott's The Last Duel starring Matt Damon, Ben Affleck, Adam Driver, and Jodie Comer, check out the trailers below to decide what you want to watch in theaters this weekend! ~Sean Olegario
Halloween Kills – While in the hospital due to the events of the last installment, Laurie (Jamie Lee Curtis) learns that Michael survived her attempt to kill him. In an effort to fight back and bring her nightmare to an end, Laurie forms a team of those who have survived Michael's terrors the past 40 years.
Meanwhile, a mob of concerned citizens also begins to form, who plan to hunt Michael down. With a trail of bodies leading to Michael's childhood home, Laurie and her group of survivors come to one conclusion — bring the fight to him.
Click here for showtimes.
The Last Duel – In 14th century France, Norman knight Jean de Carrouges (Matt Damon) accuses squire Jacques Le Gris (Adam Driver) of raping his wife Marguerite (Jodie Comer). When Jacques denies the accusation, many doubt Marguerite's version of the events, leaving her reputation in shatters. Against Marguerite's wishes, Jean decides to challenge Jacques to a duel to the death, even though he knows that if he loses, it will leave his wife in a precarious position. Click here for showtimes.
Mass – Six years after a school shooting tore their lives apart, Jay (Jason Isaacs) and his wife Gail (Martha Plimpton), who lost their son that day, agree to talk privately with Richard and Linda, whose son committed the horrific act. Gail and Jay want to know if in hindsight, was there anything about the other couple's son that they saw as a red flag? Linda and Richard reveal they'd moved with their son from a rural setting to a suburban one, and wonder if that led to the fateful day. But they can't be certain, and struggle with the possibility that they might have been able to anticipate what he was planning. Playing in select cities. Click here for showtimes.
Dear Future Children – Three young female activists — Pepper in Hong Kong, Rayen in Chile and Hilda in Uganda — cope with the personal impacts of their activism. Pepper joins pro-democracy protests in Hong Kong that began in 2019 over legislation that surrenders the rights of people living in Hong Kong to China. Rayen is among the young activists who take part in pro-democracy protests in Chile. She worries about the growing gap between the rich and the poor. Hilda shows the devastating consequences of climate change, including floods that destroyed the community she lived in and killed many villagers. Playing in Toronto, Ottawa, Kingston and Kitchener. Click here for showtimes.
Hard Luck Love Song – A modern day love story, Hard Luck Love Song follows Jesse (Michael Dorman), a charismatic but down-on-his-luck troubadour living out of cheap motels and making bad decisions. Jesse finds himself at an existential crossroads during a chance encounter with Carla (Sophia Bush), an old flame, as their complicated past and current troubles threaten to destroy their blissful reunion. Playing in Toronto, Calgary, Vancouver and Ottawa. Click here for showtimes.
---
---
---
Similar Articles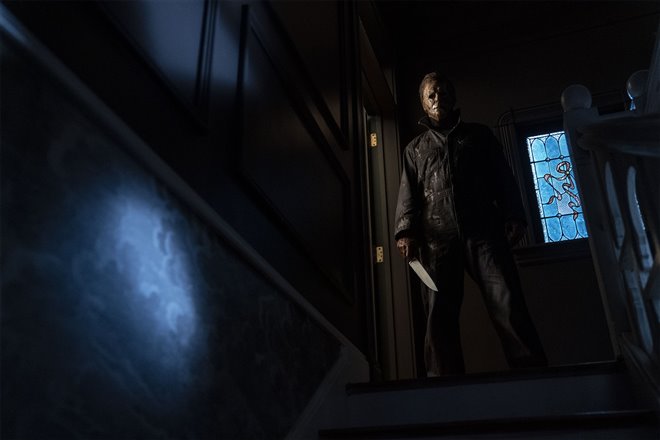 October 17, 2021 | Leave a Comment
Halloween Kills, starring Jamie Lee Curtis, brought the return of Michael Myers, as the horror film claimed the top spot at the weekend box office in its debut.
---