New on DVD today – Nightcrawler, Dear White People and more
By Tribute on February 10, 2015 | Leave a Comment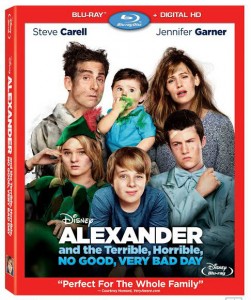 If you didn't get a chance to hit the theatres this weekend, don't worry; there's a new assortment of DVDs lining the shelves today.
First up is a film for the entire family. Alexander and the Terrible, Horrible, No Good, Very Bad Day tells the story of 11-year-old Alexander (Ed Oxenbould), who — you guessed it — has the absolute worst day of his life, just one day before his birthday. When he tells his family about his rotten day, he learns everyone is having nothing but luck, leading him to wonder if bad luck is isolated only to him. In an effort to make his family understand what he's going through, he makes a birthday wish that his family will experience their own bad day, but he soon regrets his wish when each of his family members begin experiencing their own terrible, horrible, no good, very bad day. Read our review here.
If a thriller is what you're looking for, pick up a copy of Nightcrawler starring Jake Gyllenhaal. This neo-noir crime flick follows Lou Bloom (Gyllenhaal), who after witnessing an accident, becomes enticed by the adrenaline-filled night life of crime journalism. He'll do anything for that perfect shot, but it comes at a price when he gets accused of withholding information about a potential murderer — a murderer whom he hopes to catch, himself.
Also out on DVD today is Predestination; a thriller based on the short story "All You Zombies" by Robert A. Heinlein. A Temporal Agent (Ethan Hawke) on his final assignment goes on a mission back in time to catch the one criminal who has consistently escaped his grasp.
Other movies out on DVD today include the comedy Dear White People; the thriller The Devil's Hand; and the dramas Rosewater, Force Majeure and Laggies.
And there you have it! The newest DVD releases for Tuesday, February 10. So, grab a movie, pop some popcorn, get comfy and enjoy! ~Sandra D. Sukraj
---
---
---
Similar Articles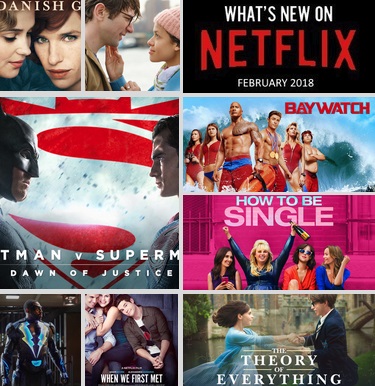 February 1, 2018 | 1 Comment
This February there are many new originals, whether you're a superhero fan or a thriller buff. There are also Valentine's Day rom-coms to Oscar favorites.
---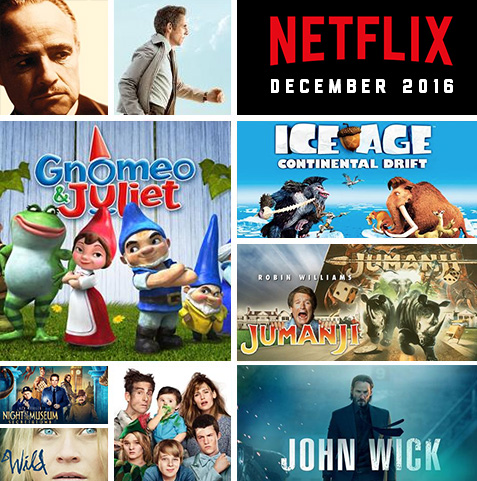 November 29, 2016 | 6 Comments
December is nearly here, which means Netflix is releasing new movies and original TV shows to watch! Check out what's new, and which shows are about to leave.
---
---