What's New on Netflix – December 2016
By Alexandra Heilbron on November 29, 2016 | 6 Comments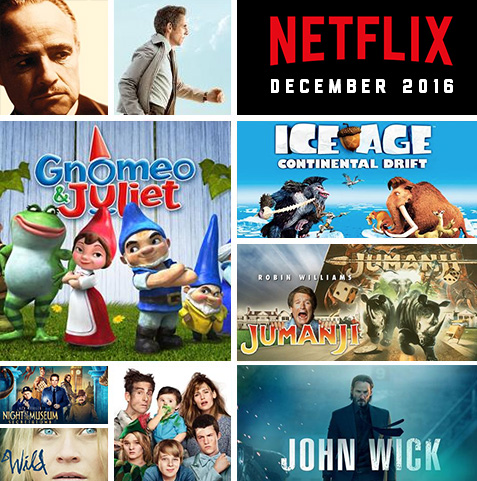 December is here and that means a Santa Claus bag full of treats from Netflix in the way of Christmas specials, long-awaited TV series and Oscar-winning motion pictures! We're especially excited about the Netflix Original Series Dirk Gently's Holistic Detective Agency starring Elijah Wood, but that's just one of the amazing new offerings from this fantastic service.
Check below to see what else is available for viewing this month. Put up your tree or Menorah and view to your heart's pleasure in the glow of the holiday lighting while sipping hot apple cider and munching on home-baked cookies.
Christmas is Coming
If you're as excited about the holidays as we are, you'll want to check out these specials and movies. A Dogwalker's Christmas Tale debuts Dec. 1. It's about a spoiled young woman who's thrilled that a dog park is going to be paved to make way for a salon and spa. That is, until she meets a dogwalker adamant about saving the park. Also debuting Dec. 1 is the comedy film Tyler Perry's A Madea Christmas, which if you didn't see it in theaters, you won't want to miss — it has rave reviews on Tribute — one of our readers calls it "a family tradition." If you prefer comedy, Ricardo O'Farrill: Christmas Special may be for you. Debuting Dec. 11, the comedian uses his comedic sensibilities to tease Christmas traditions, and not even Santa Claus escapes unscathed.
Netflix Originals
Did you enjoy The Crown and Gilmore Girls: A Year in the Life last month? If not, they're still playing — we highly recommend. If you did and would like to see even more Netflix original series, here's what's new. Dec. 9: The popular comedy series Fuller House returns for a second season. Brand new is Medici: Masters of Florence starring Richard Madden of Game of Thrones fame as Cosimo, who leads his wealthy, banking dynasty family in Florence in the early 15th century after his father dies. Also debuting Dec. 9 is The White Rabbit Project, a reality show that finds scientists investigating unusual events from pop culture, science and history. On Dec. 11, Dirk Gently's Holistic Detective Agency debuts, starring Samuel Barnett as Dirk Gently and Elijah Wood as his reluctant sidekick Todd Brotzman. The comedy/horror series Crazyhead finds Amy and Raquel, a couple of 20-somethings, batting demons, starting on Dec. 16. Finally, on Dec. 27, the unscripted series Chasing Cameron debuts, featuring internet superstar Cameron Dallas.
For the Kids
There are a number of Netflix new and returning series for kids, including season four of The Adventures of Puss in Boots (Dec. 9), the third season of PAW Patrol (Dec. 15), Season One of Cirque du Soleil Junior – Luna Petunia (Dec. 16) and Trollhunters (Dec. 23), as well as My Little Pony: Friendship Is Magic Season 6 Part 2 (Dec. 20). Also newly available for kids are animated movies such as Gnomeo and Juliet, Madagascar, and Scooby Doo! And The Beach Beastie, as well as the live action films Annie (Dec. 17) and Alexander and the Terrible, Horrible, No Good, Very Bad Day (Dec. 25).
Movie Lovers
If you missed these major Hollywood movies in theaters, you'll want to catch them now. Take a look at these hit films starring a bevy of top stars! The Best Picture Oscar-winners 12 Years a Slave starring Chiwetel Ejiofor and The Hurt Locker starring Jeremy Renner (both Dec. 1); Thor, starring Chris Hemsworth and Natalie Portman (Dec. 9); Pitch Perfect starring Anna Kendrick (Dec. 14); Marvel's Captain America: Civil War starring Chris Evans (Dec. 16) and The Secret Life of Walter Mitty starring Ben Stiller and Kristen Wiig (Dec. 20).
Last Call
Sadly, a number of movies are rotating off the service to make way for all these great new offerings — if you want to see them, make sure to catch them before they disappear: Bridesmaids, Ice Age: Continental Drift, The Godfather, Wild, Night at the Museum: Secret of the Tomb, Whiplash, Foxcatcher, Sinister and Taken 3.
---
---
---
---
Similar Articles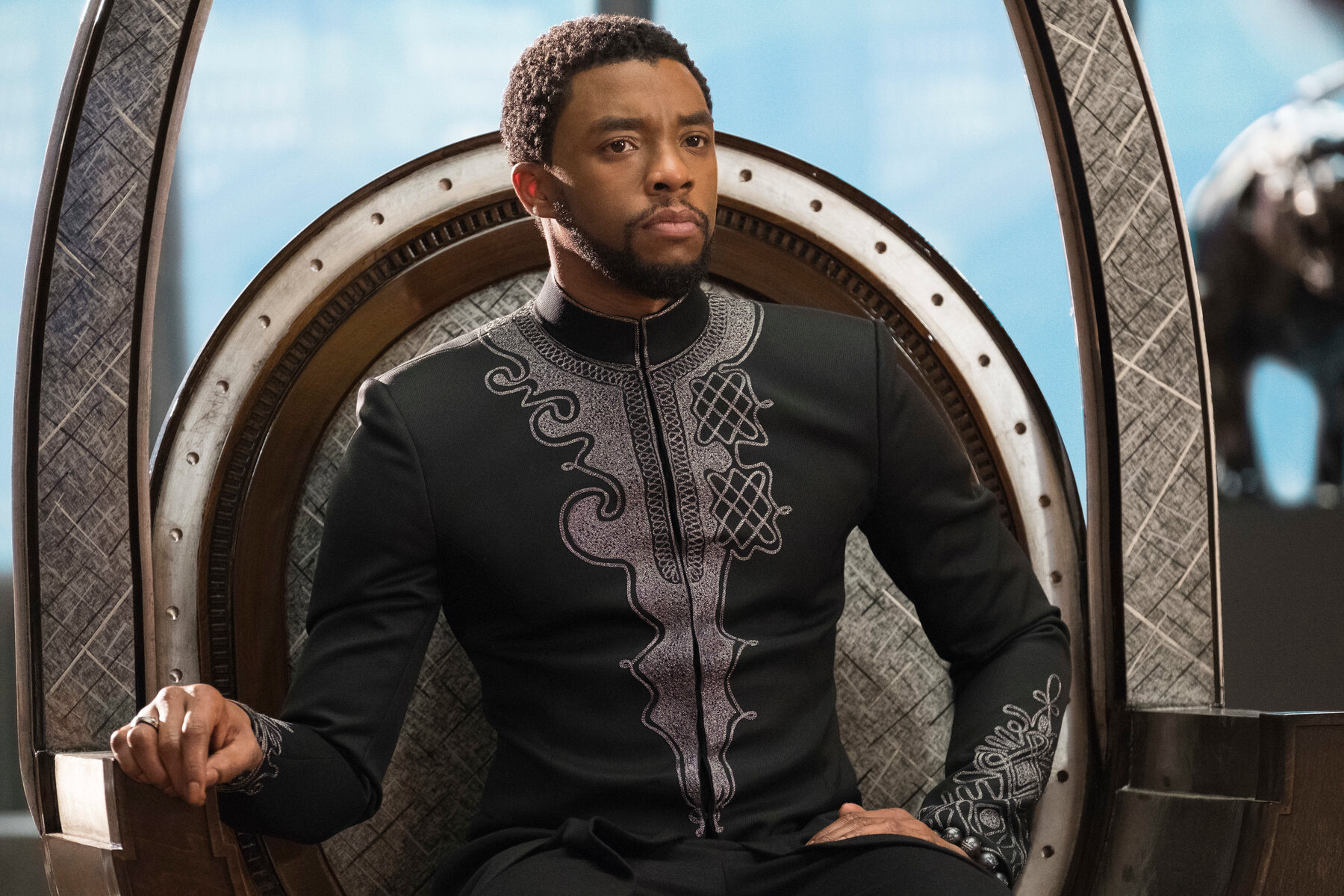 December 10, 2020 | Leave a Comment
The passing of Chadwick Boseman shocked the entire world. The Russo brothers gave a heartfelt tribute about the late actor. Read what they had to say here.
---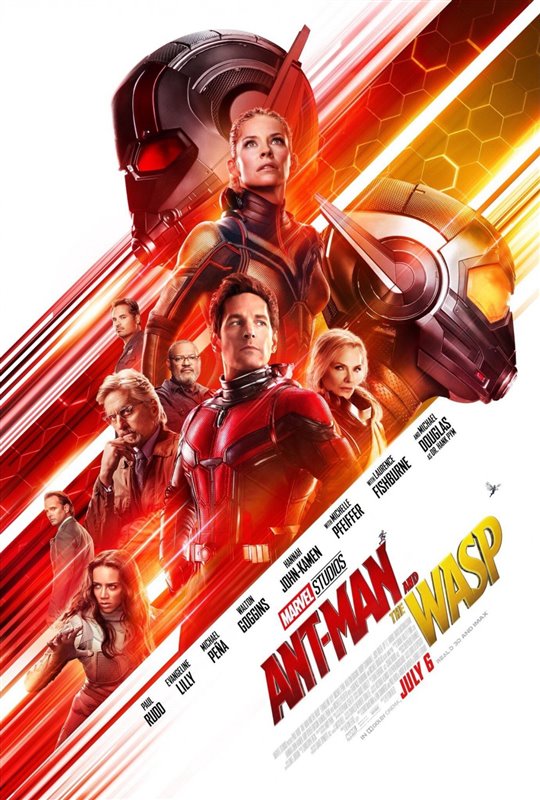 July 6, 2018 | Leave a Comment
What a great time to get out to the theater! The action packed Sci-Fi/Fantasy Ant-Man and The Wasp starring Paul Rudd and Evangeline Lilly, has arrived.
---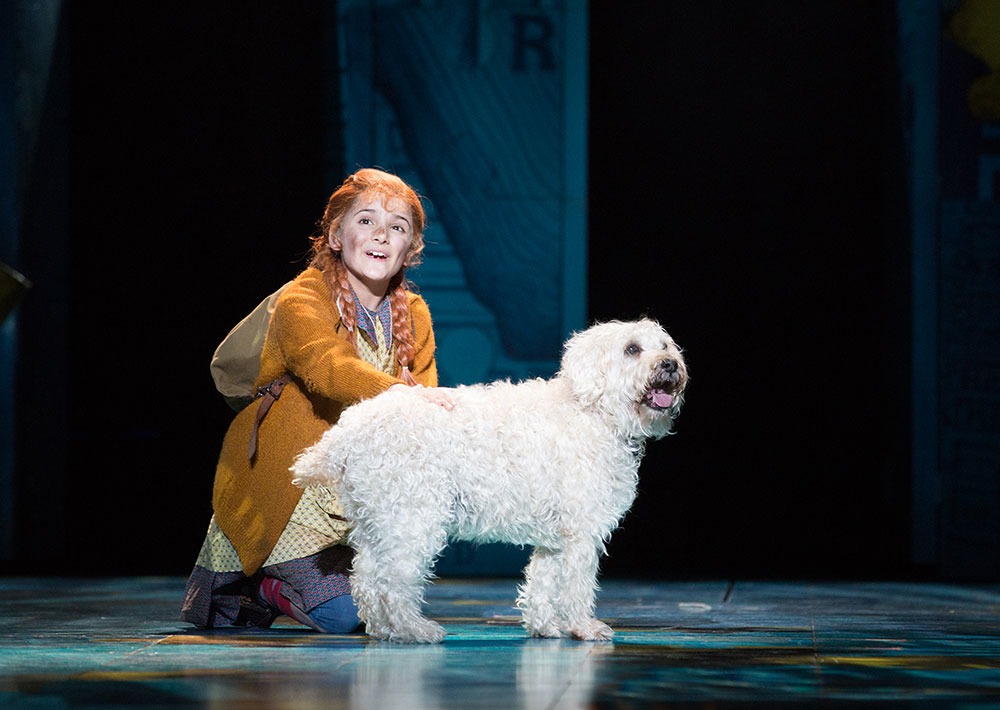 April 30, 2018 | 3 Comments
The musical Annie has opened at the Ed Mirvish Theatre in Toronto. Originally from West End London, this production features Downton Abbey star Lesley Nicol as Miss Hannigan.
---