Margot Robbie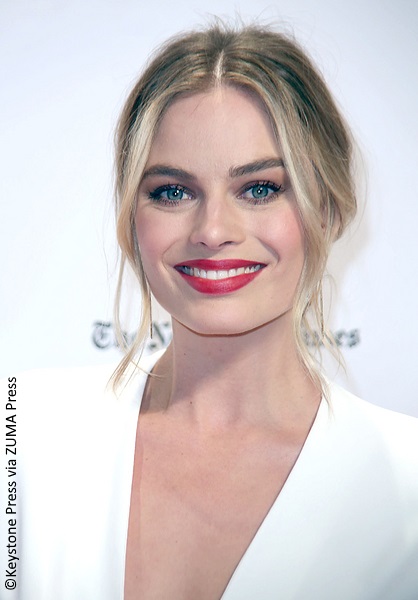 is set to reunite with her Suicide Squad director David Ayer for Gotham City Sirens. The film follows some of DC Comic's most-notorious female villains, and will see Margot reprising her role as Harley Quinn alongside other baddies like Poison Ivy and Catwoman.
Captain America: Civil War star Chris Evans is in talks to star in the upcoming Jekyll, a reboot of the classic Dr. Jekyll and Mr. Hyde story. Gangster Squad director Ruben Fleischer is set to helm the project.
The English-language film biography Versace has now found its director in Danish filmmaker Bille August. The film, which stars Antonio Banderas as late fashion designer Gianni Versace, will follow Versace's rise to fame in the '70s and will also explore his relationship with his sister Donatella Versace. August previously directed Antonio in the 1993 film The House of the Spirits.
The 1963 Peter, Paul and Mary folk song "Puff the Magic Dragon" will be adapted into a combination live-action/animated film by Fox Animation. Trolls' Mike Mitchell will direct the film.
Saturday Night Live star Kate McKinnon has been cast as the lead in the comedy The Lunch Witch, which is based on Deb Lucke's novel of the same name. The story follows a witch named Grunhilda who is forced to close her potions shop and become a lunch lady at a school where she befriends a shy little girl named Madison.
Ben Mendelsohn, the star of this week's new release Rogue One: A Star Wars Story, will reportedly play the Sheriff of Nottingham in Lionsgate's upcoming Robin Hood: Origins. Ben will star alongside Taron Egerton (as Robin Hood) and Jamie Foxx (as Little John).
Producer J.J. Abrams' science-fiction thriller, previously called God Particle and now known as the 2017 Cloverfield Movie, has been given a October 27, 2017 release date by Paramount.
The Promise, set during WWI and profiling a journalist (Christian Bale), a medical student (Oscar Isaac) and a Parisian Woman (Charlotte Le Bon) will open on April 28, 2017. Open Road Films will distribute the film.
Before Midnight's Julie Delpy will write, direct and star in My Zoe, a drama about a mother's undying love for her daughter. The film will co-star Gemma Arterton and Daniel Brühl.
The Hateful Eight's Walton Goggins is rumored to be contention for the villain role in Warner's reboot of the Tomb Raider franchise. Lara Croft, the central character previously portrayed by Angelina Jolie, will be played by Alicia Vikander.
The remarkable true story about a woman who made a 1,500 mile sailing trip from Tahiti to Hawaii will be brought to life by director Baltasar Kormákur (Everest). Shailene Woodley will play the central character in the film, which is titled Adrift.
Jennifer Lawrence and Joel Edgerton will be joined by Jeremy Irons in Fox's upcoming thriller Red Sparrow. Hunger Games: Mockingjay – Part 2 director Francis Lawrence will lead the charge.
Smokin' Aces writer Joe Carnahan has penned a new action film titled Five Against A Bullet, about a politician who is marked for execution and enlists five bodyguards to protect him. Jackie Chan will star.
The cult classic Little Shop of Horrors, which was nominated for two Oscars in 1987, is being reimagined by Warner Bros. Life as We Know It director Greg Berlanti will take the reins.
Funny man Will Ferrell is set to star in an untitled comedy similar in style to Talladega Nights. The film will reportedly take place in the world of electronic sports and feature Will as a member of a professional eSports team.
How to Train Your Dragon 3, previously slated for a 2018 release, has been pushed back to March 1, 2019. Dreamworks Animation, the studio backing the filming, has also cancelled plans for a Croods sequel.~Shelby Morton and Matthew Pariselli