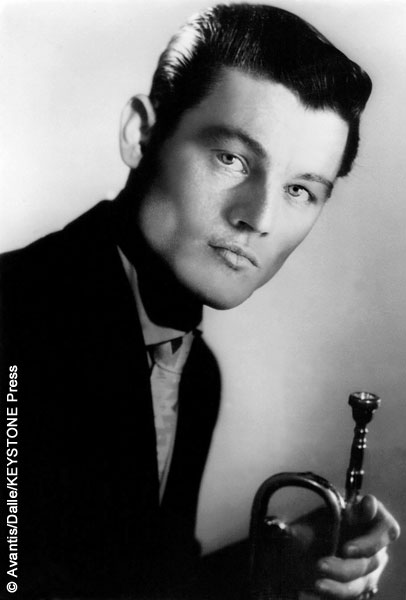 Jazz trumpeter and singer Chet Baker had a life that was filled with success, but he also had his share of tragedy — most of it due to poor life style choices.
The upcoming biopic Born to be Blue, opening March 11 in Toronto and Montreal and expanding on March 18, stars Ethan Hawke as Chet.
Chet enjoyed enormous success in his career and even Hollywood beckoned the handsome performer to sign a movie contract, but after completing one film, he turned them down.
His struggle with drugs such as heroin and cocaine, combined with his aggression towards the women in his life, provided him with as many personal lows as career highlights.
In the mid-1960s, at the height of his fame, he was so severely beaten by drug dealers in San Francisco that he was unable to play music for years afterwards.
To read more about Chet's Baker's true life story and his tragic death, which is believed to have been accidental, click here.