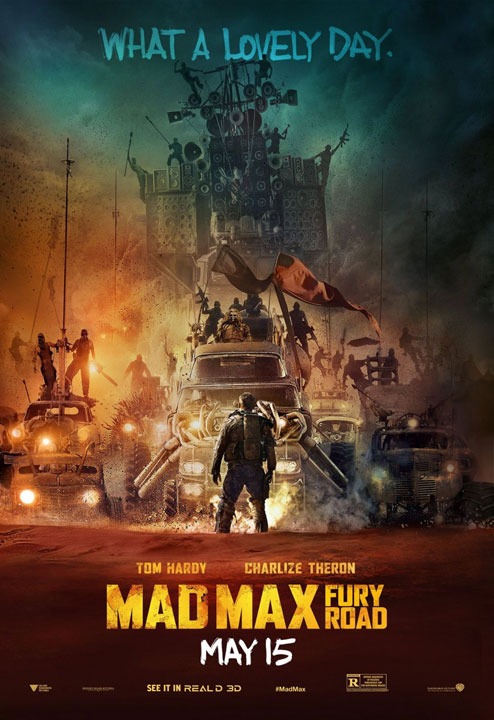 Wait, a dusty car wash? Cars are supposed to go in dusty and come out clean… but not if they want to look like they are straight out of Mad Max!
In honour of the action-packed Mad Max: Fury Road coming out in theatres today, Lowe Roche Advertising, along with Hollywood set dressers and professional artists, turned a portion of Bloor Street into a setting straight out of the film.
The dusty car wash was adorned with metal wreckage, colourful smoke and people made up to look like they came straight out of the film. Vehicles entered the wash, had their vehicle coated in dust and watched as artists drew incredible works of art on the dusty vehicle, each with a Mad Max theme. Participants received a $200 gas card AND an epic piece of art? I'd say that's a pretty sweet deal.
As if Mad Max fans weren't excited enough, they now have mobile billboards driving around town to amp their excitement even more. This epic stunt was created by Lowe Roche Advertising, I'd say they deserve a pat on the back for such a unique and effective advertising strategy.
Check out the awesome video to see how epic this was for yourself and if you'd like a Mad Max: Fury Road poster autographed by genius director George Miller and star Nicholas Hoult, courtesy of Warner Bros., tell us below what you love best about the Mad Max movies and we will contact a winner on Thursday, May 21. You can also watch our interview with George and Nicholas by clicking here. ~Erin Stewart