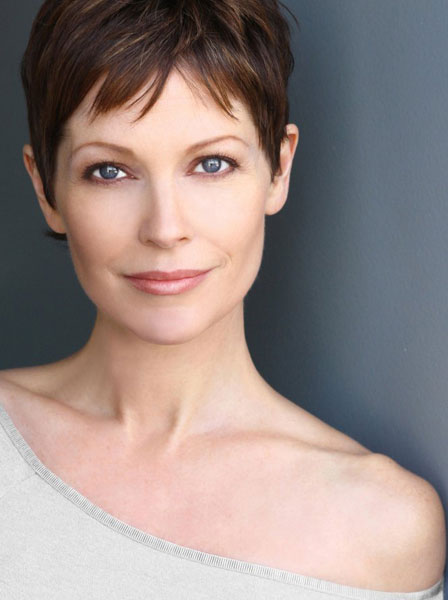 Lisa Masters, best known for her guest roles in numerous television shows including Gossip Girl, Law & Order: Special Victims Unit, Nashville, and Unbreakable Kimmy Schmidt, has sadly passed away at age 52.
According to Peruvian news website Peru21, the actress was reportedly found dead inside her Nuevo Mundo hotel room in Lima on Tuesday.
Confirming the news, a spokesperson for Masters released the following statement, "As to her husband and family's wishes, we hope that the industry can mourn her death without details. In these darkening days, we hope those who have had the pleasure of knowing her will see how brightly she shined and will find that light within themselves and continue to share it with others—just as she would have."
Police officials claim that they found anti-depressants in the hotel room where the Royal Pains actress was staying. She was reportedly found in a closet and appeared to have hanged herself with a skirt.
In the wake of her tragic death, friends and family have set up a GoFundMe page for Masters' travel and funeral arrangements, which as of this morning, has raised close to $40,000 of its $50,000 goal.
"Our dear friend Lisa Masters passed away tragically and unexpectedly in Lima, Peru on November 15, 2016," Ani Mason, a friend who set up the page on behalf of Masters' husband William Brooks, said in a post on the site. "Lisa's genuine warmth, generosity and tenacious strength will be deeply missed.
"Lisa's beloved husband William is shocked and grieving her sudden loss," Mason continued, and went on to explain what the funds would be used for.
"In the midst of his mourning, William faces daunting financial challenges, including the substantial funeral and transport expenses for Lisa in and between Peru and the United States," Mason said. "Any donation you can make to ease this difficult time would be so appreciated and would make a big difference. Our hearts go out to our dear friend William. We will miss Lisa very, very much."