What's New on Netflix Canada – October 2020
By Marriska Fernandes on September 30, 2020 | Leave a Comment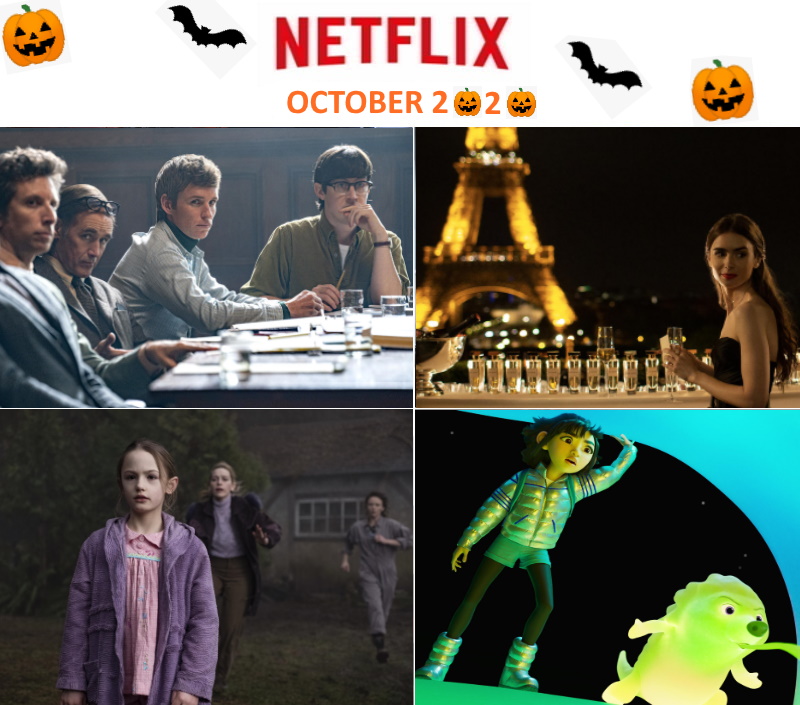 October calls for thrills, chills and drama galore
It's the spooky season already! While trick-or-treat with your friends might not be a feasible option, there are other ways to get into the spirit of Halloween. Netflix has a whole new slate of comedy, horror, drama and romance to keep you occupied as you celebrate Thanksgiving and Halloween this month.
A cute new series is Emily in Paris (Oct. 2), starring Lily Collins as Emily, a Chicago marketing executive who lands her dream job in Paris. She quickly discovers that her French co-workers and her workplace are very different from anything she experienced in the States. Her new life is filled with intoxicating adventures and surprising challenges in the most exciting city in the world.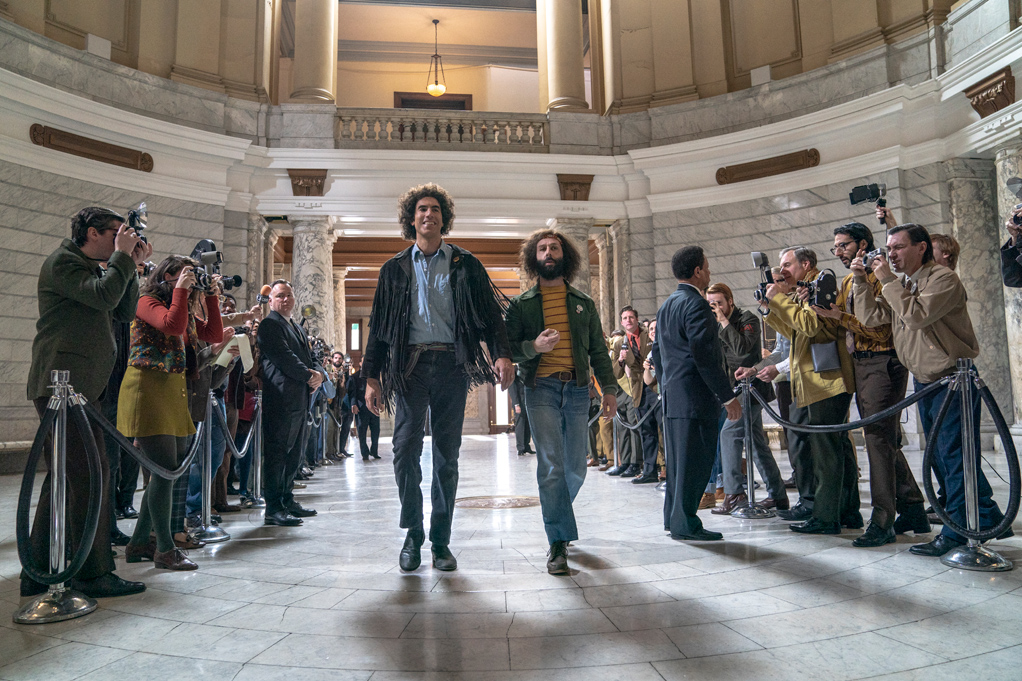 A powerful drama that's one to watch this month is The Trial of the Chicago 7 (Oct. 16). What was intended to be a peaceful protest at the 1968 Democratic National Convention turned into a violent clash with police and the National Guard. The organizers of the protest—including Abbie Hoffman, Jerry Rubin, Tom Hayden and Bobby Seale—were charged with conspiracy to incite a riot, and the trial that followed was one of the most notorious in history.
Horror fans will be thrilled to learn that the The Haunting of Bly Manor is coming to the streamer on October 9. After the tragic death of his brother and sister-in-law, Henry Wingrave (Henry Thomas) hires young American nanny Dani Clayton (Victoria Pedretti) to care for his orphaned nephew Miles and niece Flora. But the manor has secrets of its own, and so do its residents. At Bly Manor, dead doesn't mean gone. Are you getting the chills already?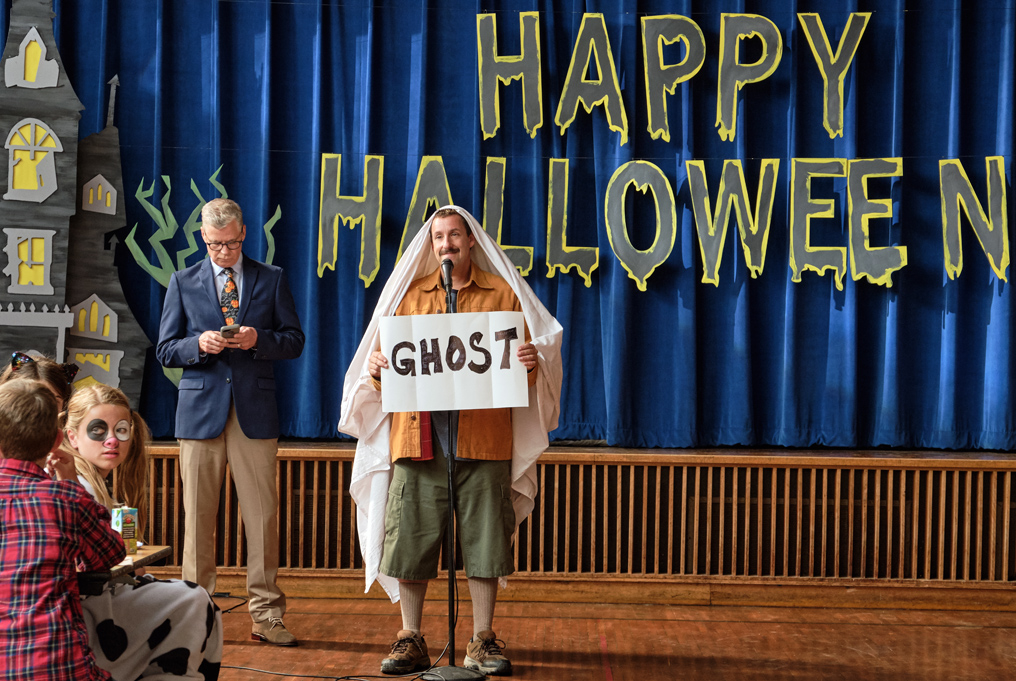 A less scary, but family friendly option to keep everyone entertained is Hubie Halloween (Oct. 7). Salem resident Hubie Dubois (Adam Sandler) is Halloween's biggest fan, but his constant complaints to the police have made him "the boy who cried wolf." As the events of Halloween get more chaotic and dangerous, Hubie believes he's the only one who can save the town.
Another spooky one for the season is the Italian horror, The Binding (Oct. 2), which follows a woman who must fight the mysterious and malevolent curse intent on claiming her daughter when they visit Southern Italy.
An Indian comedy film that's sure to bring laughs is Serious Men (Oct. 2). A slum dweller starts to spin a web of lies when the world thinks his son is a genius, but his ruse could be especially dangerous for his young son.
Fans will be thrilled to learn that there are six new episodes in Unsolved Mysteries: Volume 2 (Oct. 19). There are more unexplained disappearances, tragic events, and bizarre occurrences.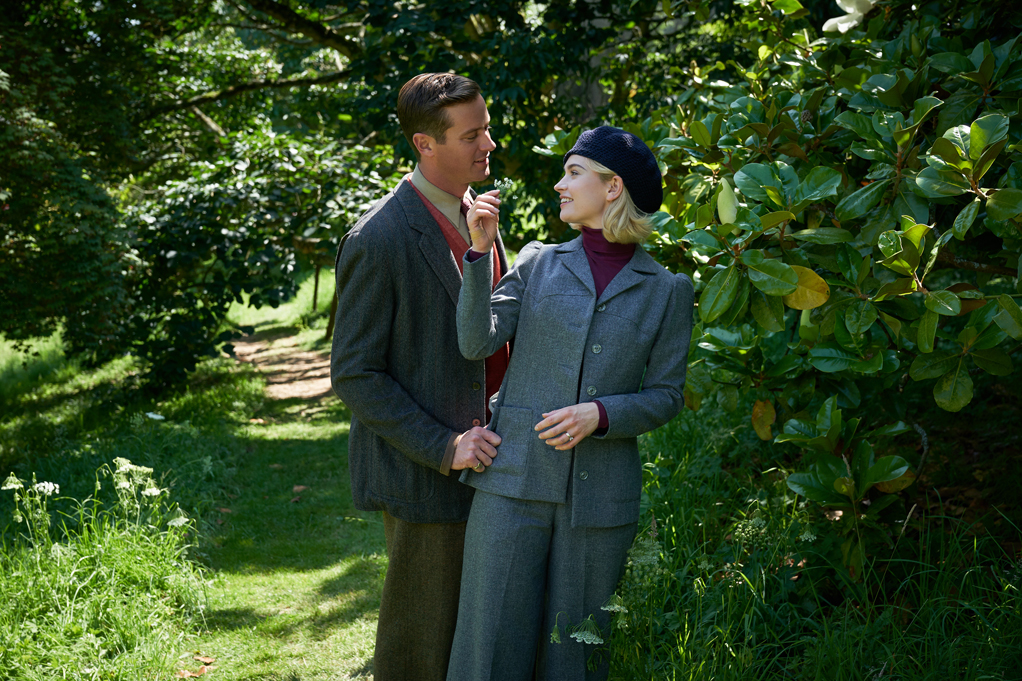 For those who like psychological thrillers, Rebecca (Oct. 21) is one to watch. The film, based on Daphne du Maurier's beloved 1938 gothic novel, follows a newly married woman (Lily James) who is swept into a whirlwind romance in Monte Carlo with widower Maxim de Winter (Armie Hammer). However, Maxim's first wife Rebecca, has a haunting legacy that's kept alive by sinister housekeeper Mrs. Danvers (Kristin Scott Thomas).
Over the Moon (Oct. 23) is a really cute animated film for kids. Fueled with determination and a passion for science, a bright young girl builds a rocketship to the moon to prove the existence of a legendary Moon Goddess.
Based on the novel by Walter Tevis, the Netflix limited series drama The Queen's Gambit (Oct. 23) is a coming-of-age story that explores the true cost of genius. Abandoned and entrusted to a Kentucky orphanage in the late 1950s, Beth Harmon (Anya Taylor-Joy) discovers an astonishing talent for chess and transforms into an impressively skilled and glamorous outcast while determined to conquer the traditional boundaries established in the male-dominated world of competitive chess.
As October swings into full gear, Christmas isn't far behind. Netflix is releasing a holiday movie to get you set for the season. Holidate (Oct. 28) follows two strangers who hate the holidays: Sloane (Emma Roberts) and Jackson (Luke Bracey). When these two strangers meet one particularly bad Christmas, they make a pact to be each other's "holidate" for every festive occasion throughout the next year.
Chills and Thrills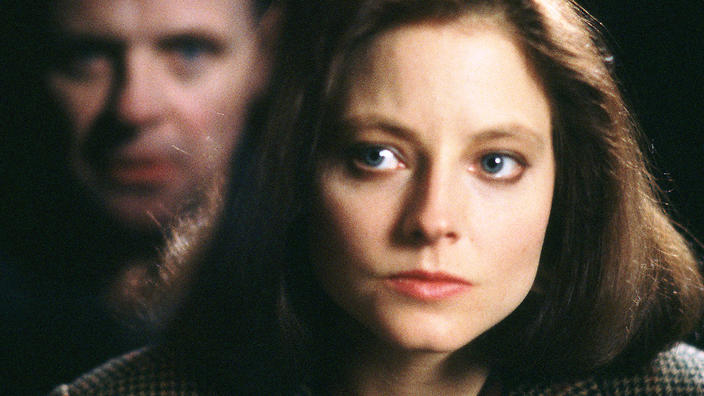 Fans will be thrilled to see this classic film is coming to Netflix for chills and thrills. Academy Award-winning Best Picture The Silence of the Lambs (Oct. 1) earned Oscars for both Anthony Hopkins and Jodie Foster in the Acting categories and an Oscar for Best Director to Jonathan Demme. You can't miss out on this one.
A spine-chilling franchise that guarantees screams will also be streaming Oct 1: Insidious, Insidious: Chapter 2 and Insidious: Chapter 3. Say no more. For more chills in the digital age, a more timely option is Unfriended: Dark Web (Oct. 1). Good luck!
Fan Faves
Spike Lee's BlacKkKlansman (Oct. 1) is an audience and critic favorite, based on the autobiography Black Klansman by Ron Stallworth. We recommend this one.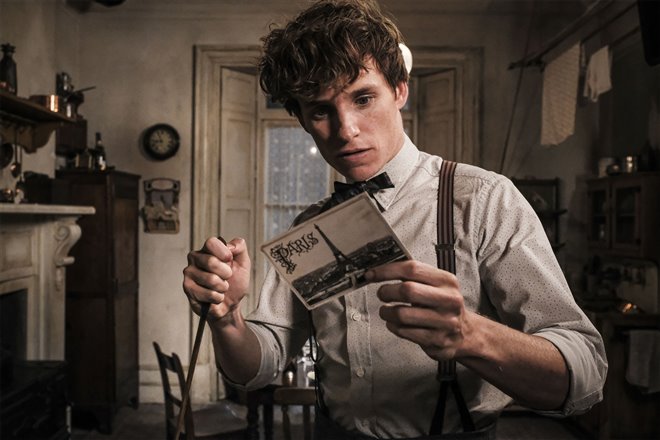 A little bit of magic comes your way this month. Harry Potter fans can go back into the wizarding world by streaming Fantastic Beasts: The Crimes of Grindelwald (Oct. 13).
For Marvel fans, you can't miss out on Thor: The Dark World (Oct. 5)! Thor (Chris Hemsworth) joins forces with his brother, Loki (Tom Hiddleston), in order to stop the villainous Malekith.
Happy Thanksgiving and Happy Halloween! For everything streaming this month, see below! ~Marriska Fernandes
Oct. 1
Bom Dia, Verônica / Good Morning, Verônica – Netflix Original
Carmen Sandiego: Season 3 – Netflix Family
Oktoberfest: Beer & Blood – Netflix Original
Pasal Kau / All Because of You – Netflix Film
The Worst Witch: Season 4 – Netflix Family
A.M.I.
Beirut
BlacKkKlansman
Boogie Nights
Christine
Code Lyoko: Seasons 1-4
Creeped Out: Season 2
Easy Rider
Footloose (2011)
Insidious
Insidious: Chapter 2
Insidious: Chapter 3
Kick-Ass
Kim's Convenience: Season 4
Never Back Down
Pacific Rim
PAW Patrol: Season 7
Riddick
Rudy
Scooby-Doo
Starship Troopers
Sword Art Online: Alicization
The 100: Season 7
The Silence of the Lambs
The Switch
The To Do List
The Wizard of Oz
Unfriended: Dark Web
V for Vendetta
Valkyrie
Oct. 2
A Go! Go! Cory Carson Halloween – Netflix Family
Ahí te encargo / You've Got This – Netflix Film
The Binding – Netflix Film
Dick Johnson Is Dead – Netflix Documentary
Emily In Paris – Netflix Original
Òlòtūré – Netflix Film
Serious Men – Netflix Film
Song Exploder – Netflix Original
Vampires vs. the Bronx – Netflix Film
Oct. 3
Truth or Dare
Oct. 4
David Attenborough: A Life on Our Planet – Netflix Documentary
Oct. 5
Thor: The Dark World
Oct. 6
StarBeam: Halloween Hero – Netflix Family
Oct. 7
Hubie Halloween – Netflix Film
To the Lake – Netflix Original
12 Monkeys
Billy Elliot
Elizabeth: The Golden Age
Funny People
Happy Gilmore
The Jackal
Kick-Ass 2
Kindergarten Cop
Knocked Up
Les Misérables
Schitt's Creek: Season 6
Oct. 9
Deaf U – Netflix Original
Fast & Furious Spy Racers: Season 2: Rio – Netflix Family
The Forty-Year-Old Version – Netflix Film
Ginny Weds Sunny – Netflix Film
The Haunting of Bly Manor – Netflix Original
Super Monsters: Dia de los Monsters – Netflix Family
Oct. 12
Kipo and the Age of Wonderbeasts: Season 3 – Netflix Family
Oct. 13
The Cabin with Bert Kreischer – Netflix Comedy Special
Fantastic Beasts: The Crimes of Grindelwald
Octonauts & the Great Barrier Reef – Netflix Family
Oct. 14
BLACKPINK: Light Up the Sky – Netflix Documentary
Oct. 15
A Babysitter's Guide to Monster Hunting – Netflix Film
Love Like the Falling Rain – Netflix Film
Rooting for Roona – Netflix Documentary
Social Distance – Netflix Original
Oct. 16
Alguien tiene que morir / Someone Has to Die – Netflix Original
Dream Home Makeover – Netflix Original
Grand Army – Netflix Original
La Révolution – Netflix Original
The Last Kids on Earth: Book 3 – Netflix Family
The Trial of the Chicago 7 – Netflix Film
Oct. 19
Unsolved Mysteries: Volume 2 – Netflix Documentary
Oct. 20
The Magic School Bus Rides Again The Frizz Connection – Netflix Family
Oct. 21
My Next Guest Needs No Introduction With David Letterman: Season 3 – Netflix Original
Rebecca – Netflix Film
Oct. 22
The Alienist: Angel of Darkness – Netflix Original
Cadaver – Netflix Film
Oct. 23
Barbarians – Netflix Original
Move – Netflix Original
Over the Moon – Netflix Film
Perdida – Netflix Original
The Queen's Gambit – Netflix Original
Oct. 27
Blood of Zeus – Netflix Anime
Chico Bon Bon: Monkey with a Tool Belt: Season 4 – Netflix Family
Sarah Cooper: Everything's Fine – Netflix Comedy Special
Vilas: Serás lo que debas ser o no serás nada / Guillermo Vilas: Settling the Score – Netflix Documentary
Oct. 28
Holidate – Netflix Film
Nobody Sleeps in the Woods Tonight – Netflix Film
Secrets of the Saqqara Tomb – Netflix Documentary
Oct. 30
Bronx – Netflix Film
The Day of the Lord – Netflix Film
His House – Netflix Film
Somebody Feed Phil: Season 4 – Netflix Original
Suburra: Season 3 – Netflix Original
LAST CALL
Leaving Oct. 19
Scary Movie
Scary Movie 2
Scary Movie 3
Scary Movie 4
Scary Movie 5
Leaving Oct. 31
Back to the Future
Back to the Future Part II
Charlie and the Chocolate Factory
Deadpool 2
The Matrix
Superbad
---
---
---
Similar Articles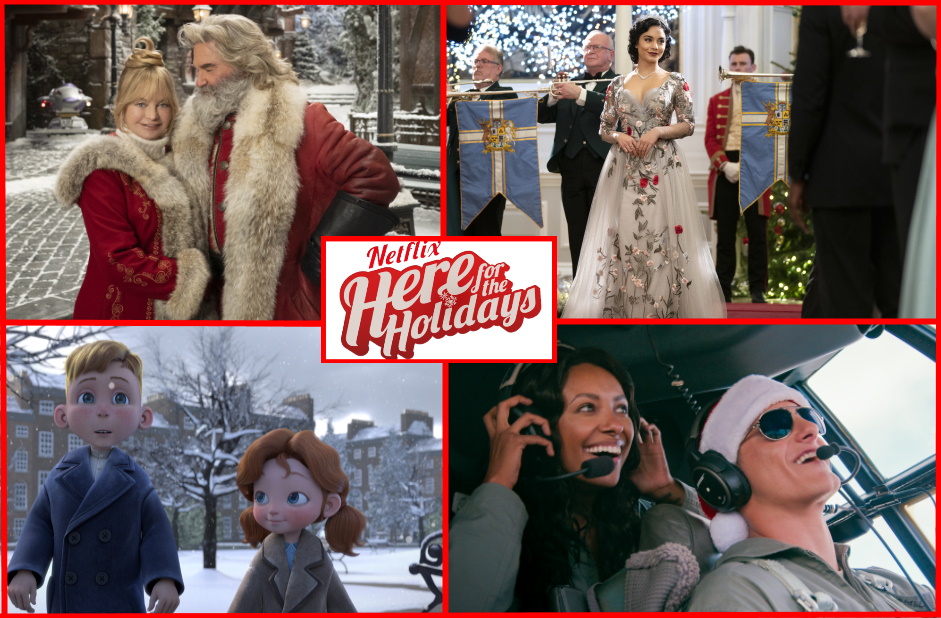 November 11, 2020 | 1 Comment
The Christmas countdown has begun! With less than 45 days to go, we have rounded up all the new holiday movies and series that you can stream on Netflix.
---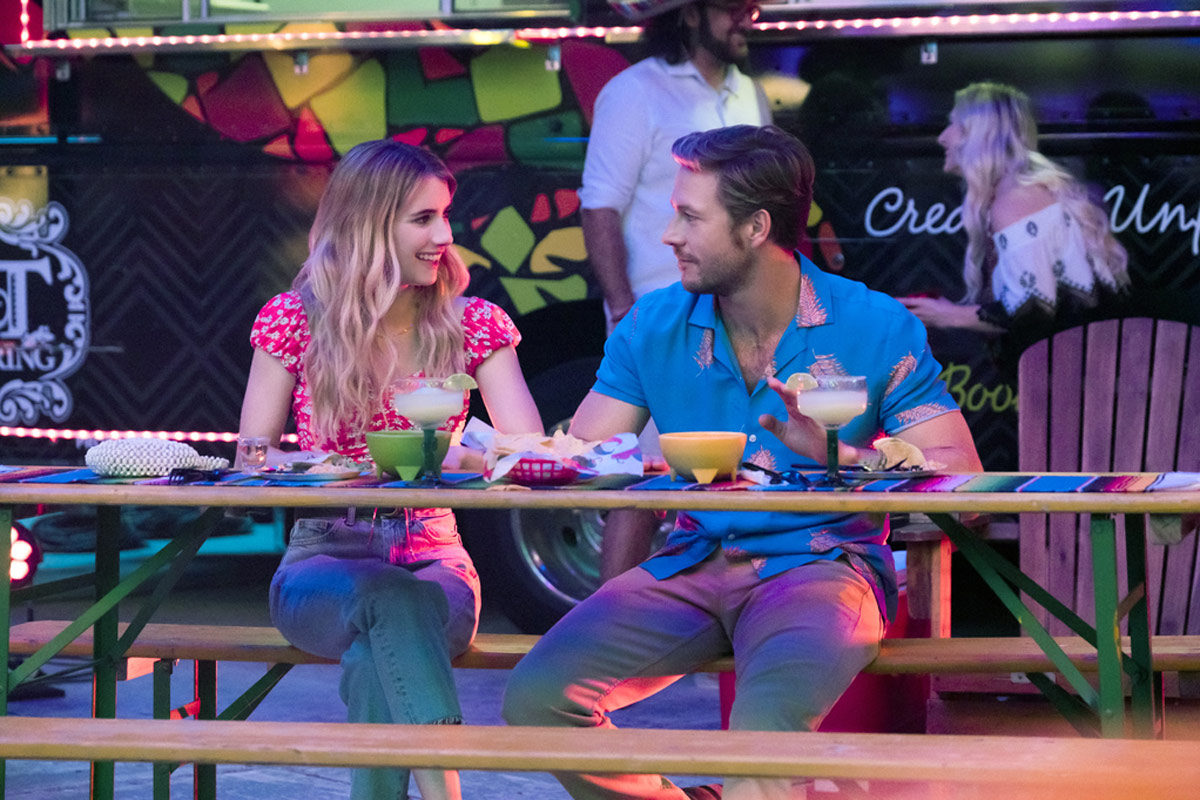 October 26, 2020 | Leave a Comment
Check out what's releasing this week on DVD, Blu-ray and on streaming shows, including Disney+, Netflix, Amazon Prime Video, BritBox, Acorn TV and Sundance Now.
---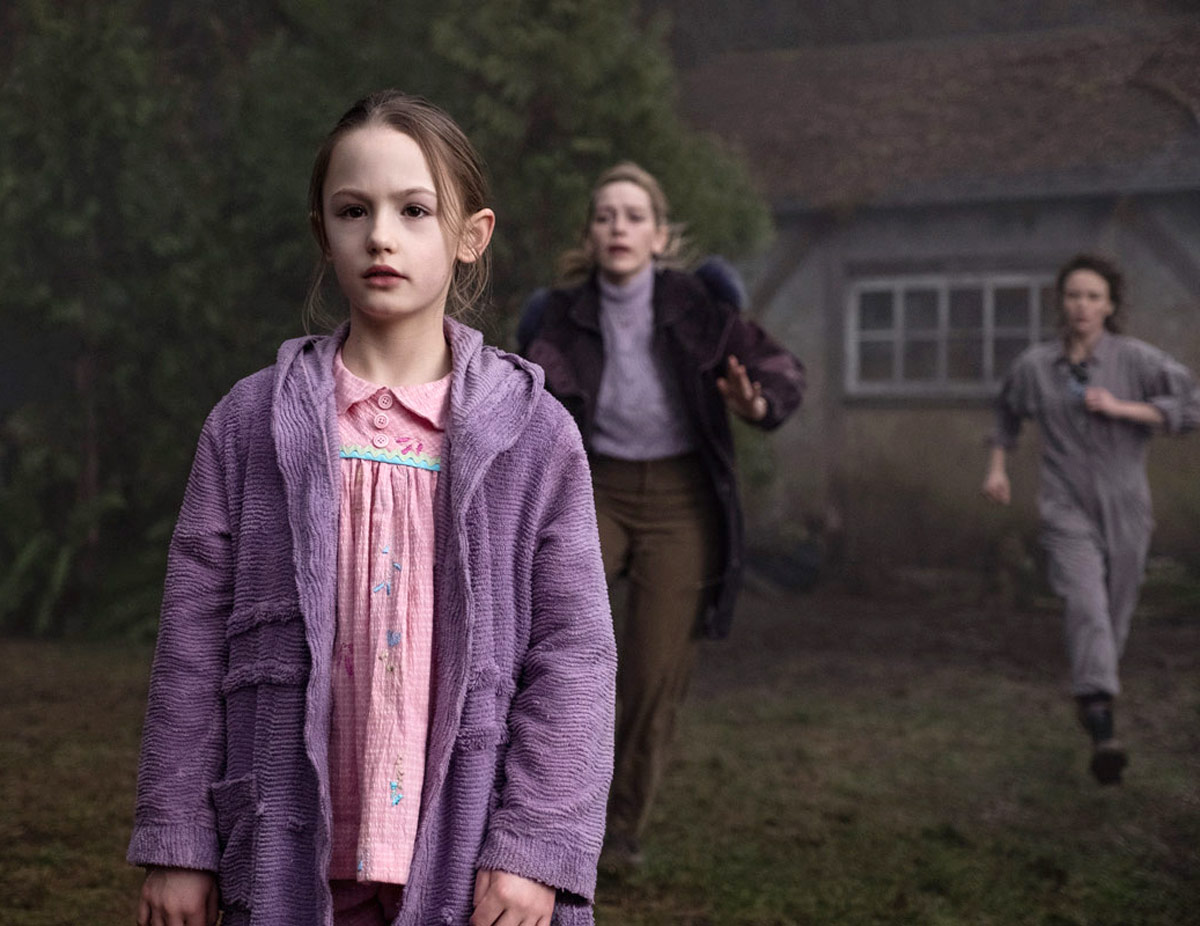 October 15, 2020 | Leave a Comment
The spooky season is here! From spine-chilling favorites to creepy originals, there's a selection of horror, thriller and comedy films to satisfy your appetite.
---