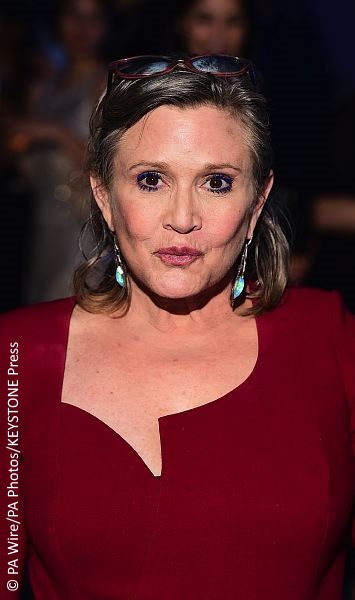 The full autopsy report regarding the death of Carrie Fisher was released yesterday. The report revealed that the Star Wars legend had multiple drugs in her system when she died on December 27th of last year after falling ill on a flight four days earlier.
Cocaine, heroin and MDMA (ecstasy) were found in Fisher's system according to the report, but investigators could not determine how these drugs impacted her death. While it could not be concluded when Fisher took heroin and MDMA, the report states that she may have taken cocaine three days prior to her falling ill on December 23rd.
Coroner's officials concluded that Fisher died due to sleep apnea coupled with other factors such as a buildup of fatty tissue in the walls of her arteries.
The report could not determine the effect the drugs in her system had on her death: "Ms. Fisher suffered what appeared to be a cardiac arrest on the airplane accompanied by vomiting and with a history of sleep apnea. Based on the available toxicological information, we cannot establish the significance of the multiple substances that were detected in Ms. Fisher's blood and tissue, with regard to the cause of death."
It's not exactly news that Fisher had a toxic relationship with drugs — the actress wrote and spoke extensively about her drug use and her battle with mental illness after being diagnosed with bipolar disorder at 24. Many of the drugs she took were prescribed by doctors to help treat her mental health issues.
Her brother, Todd Fisher, said on Friday (June 16) after a news release mentioned drugs were found in his sister's system that he's not surprised by the news: "I would tell you, from my perspective that there's certainly no news that Carrie did drugs…I am not shocked that part of her health was affected by drugs."
He went on to assert that Carrie's heart condition was most likely made worse by her smoking habit along with her prescribed medications, saying, "If you want to know what killed her, it's all of it." ~Alexa Caruso