Dave Franco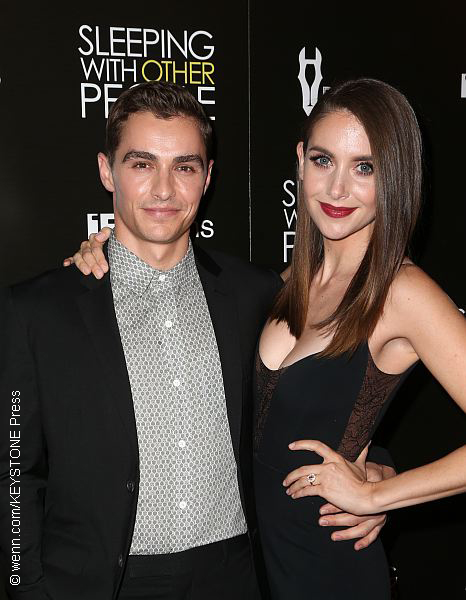 and Alison Brie have tied the knot!
Reps for the couple have confirmed to People that they are married.
Dave, 31, and Alison, 34, met in 2011, at a bar during Mardi Gras in New Orleans. They began dating in 2012, and announced their engagement in August 2015. Alison's custom rose-quartz and diamond sparkler was unmissable during her appearances for her movie, Sleeping With Other People.
While the typically low-key couple kept quiet about their upcoming nuptials, others could not wait to share their excitement. Dave's older brother James Franco took to Instagram to publicly congratulate the two. James posted a photo of the pair, along with the caption "Congrats Davy and Allison!!! engaged!!! I WUUUUUV YOU."
On the red carpet at the premiere of his movie Neighbors 2: Sorority Rising, Dave revealed to E! that he is definitely not into wedding planning. "We just keep paring it down and paring it down," he said. "I don't know. We might just elope." Dave also said that eloping seems like the "easy," "simple," and "nice" thing to do. He said he "doesn't want a big wedding."
The newlyweds will definitely enjoy some relaxation while on their honeymoon, as both have been busy working on many upcoming projects.
Alison will be seen next in the Netflix series G.L.O.W, about a group of female wrestlers in the 1980s. Dave also has several projects lined up this year, including voicing the character Lloyd for The LEGO NINJAGO Movie. ~Ashleen Grange