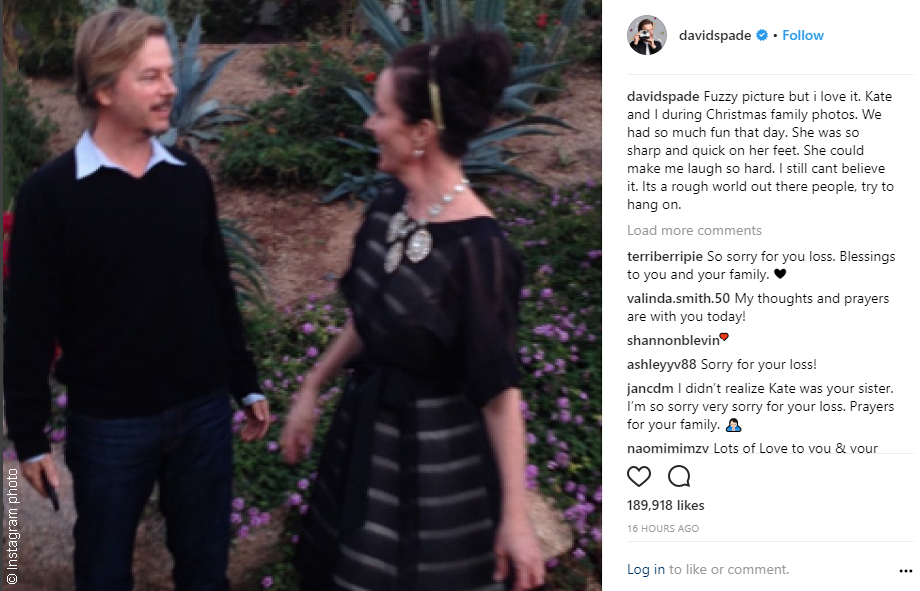 David Spade has broken his silence following the death of his sister-in-law, Kate Spade, yesterday.
Taking to Twitter and Instagram, the actor paid loving tribute to the late designer, who married his older brother, Andy Spade, in 1994.
"Katy at my book signing," the comedian, 53, captioned a photo of the two on Twitter. "I love this pic of her. So pretty. I don't think everyone knew how f—king funny she was… It's a rough world out there people. Try to hang on."
On Instagram (seen above), David shared a picture of the two celebrating the holidays together and smiling at each other.
"Fuzzy picture but I love it," the Grown Ups star wrote. "Kate and I during Christmas family photos. We had so much fun that day. She was so sharp and quick on her feet. She could make me laugh so hard. I still can't believe it." ~Caitlyn Clancey