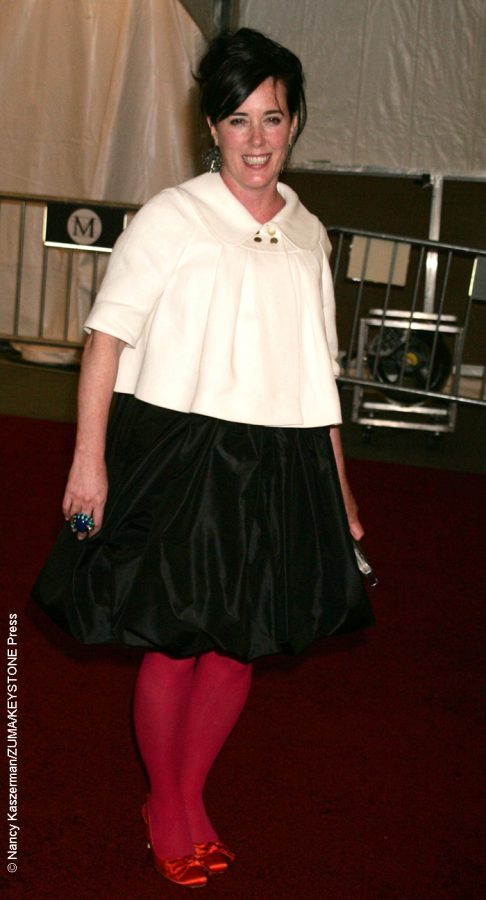 Acclaimed fashion designer Kate Spade, 55, died Tuesday morning in her Manhattan apartment from an apparent suicide.
Spade founded her eponymous brand with her husband Andy in 1993, a year before the two wed. The couple previously claimed the brand was meant to be an extension of Kate's personality — bright, colorful and fun. It was also much more accessible, costing a fraction of the price of more high-end labels, without sacrificing quality. Many prominent figures, such as Michelle Obama, frequented Kate Spade boutiques to fill their wardrobe with its chic designs.
According to Forbes, the couple sold 56 percent of their brand to Neiman Marcus in 1999 for $34 million and then sold the remaining shares to Neiman in 2006 for $59 million. Last year, Coach — now known as Tapestry — bought out the brand for $2.4 billion.
Spade and her husband had reportedly been having marital problems and were separated at the time of her death. They lived apart, with Andy staying in a nearby apartment.
In the days leading up to her death, TMZ reports Kate had been deeply depressed, particularly after Andy asked for a divorce. A suicide note left by the designer was written to the couple's only child, daughter Frances Beatrix, 13.
"Bea – I have always loved you," Kate wrote. "This is not your fault. Ask Daddy!"
In a 2002 interview with Glamour, Spade expressed her desire to be remembered not only for her incredible business savvy but also for her personal attributes that went beyond the Kate Spade brand.
"If you're honest and fair as you can be, not only in business but in life, things will work out," she said. "I hope that people remember me not just as a good businesswoman but as a great friend — and a heck of a lot of fun."  ~Caitlyn Clancey