Emma Watson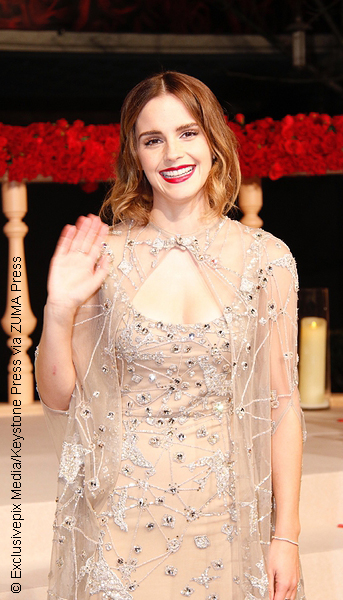 , 25, has long been a proud feminist. But she may have gotten into hot water with her latest Vanity Fair photo shoot.
The Beauty and the Beast actress has long been admired and applauded for her continuous campaign supporting women's rights and her public debates on feminism.
However, in a recent provocative photo shoot for Vanity Fair by British photographer Tim Walker, the actress is seen posing topless with only a cut-out crochet top covering her — a sexy look that has surprised many.
Daily Mail columnist Julia Hartley-Brewer, known for her controversial statements, openly criticized Emma and tweeted the racy photo, which was featured on page 3 of The Sun. She captioned it: "Feminism, feminism… gender wage gap… why oh why am I not taken seriously… feminism… oh, and here are my tits!"
Journalist Giles Coren also joined in the criticism, before the two distastefully commented on the size of Emma's assets.
Some fans are angered by the actress' decision to bare all while taking a stance on feminism. However, others have defended and supported the Harry Potter actress by stating that the two actions are not mutually exclusive.
Emma is a Global Ambassador for the United Nations and played a crucial role in launching the UN Women campaign HeForShe, which advocated for gender equality.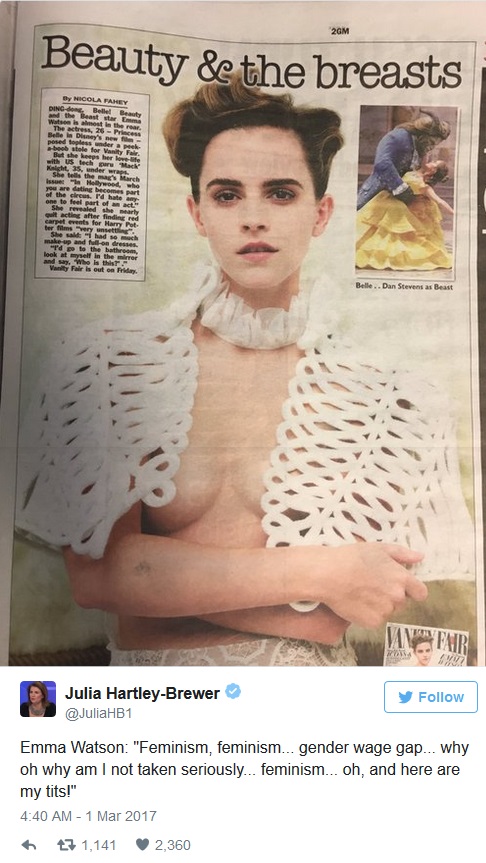 What do you think about Emma's Vanity Fair photo shoot? Sound off below. ~Marriska Fernandes
Feminist: Page 3 girls? Topless? Ban them! Emma Watson topless? Brave and Stunning! #doublethink #hypocrisy

— brett caton (@bcaton2) March 1, 2017
@JuliaHB1 Feminism is about giving women FREE CHOICE. They can cover up or expose their bodies as they want. You've missed the point

— Evie (@EvieA_x) March 1, 2017