Jake Gyllenhaal's Nightcrawler hits theaters this weekend
By Tribute on October 31, 2014 | Leave a Comment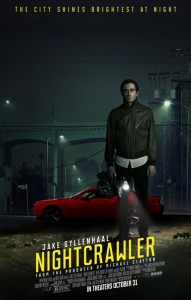 It may be a slow weekend at the box office, with kids and adults more likely attending Halloween parties and trick or treating than watching a movie. For anyone still want to go to the movies this weekend, there are a few new releases, including Jake Gyllenhaal's new thriller and Canadian director David Cronenberg's latest drama.
Jake Gyllenhaal stars in Nightcrawler, about a desperate, unemployed man exploring the dark world of freelance crime journalism. Jake told Variety he scarred his hand in an unscripted moment during the film, which premiered at the Toronto International Film Festival. Check showtimes here.
David Cronenberg's  latest film Maps to the Stars also opens in theaters Friday. The film follows several intertwined stories, including that of an aging actress, played by Julianne Moore, and her struggle to remain relevant in Hollywood. Robert Pattinson, one of the stars of the film, told Vanity Fair he agreed to the role before even reading the script. Check showtimes here.
Writer/director Jake Paltrow's second feature film Young Ones is also out in limited release, starring Nicholas Hoult and Elle Fanning in a dystopian world where water has become a limited resource. We spoke with the director about the film and some of the challenging aspects of filming in the South African desert. Check showtimes here.
If you're looking for something a little different to watch you can find the full listing of all the films currently playing on our website as well as all your local showtimes. Happy Halloween! ~Kelly Townsend
---
---
---
Similar Articles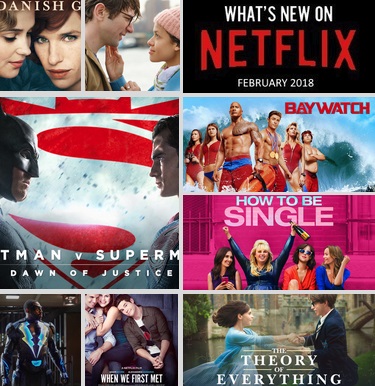 February 1, 2018 | 1 Comment
This February there are many new originals, whether you're a superhero fan or a thriller buff. There are also Valentine's Day rom-coms to Oscar favorites.
---
---
---