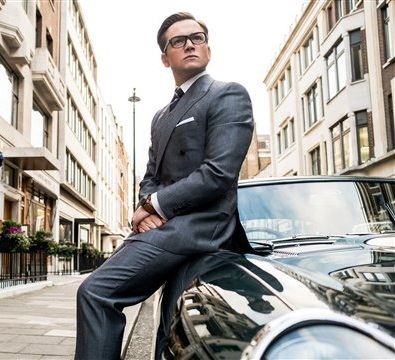 Two new wide releases made it to the top five at the weekend box office.
Kingsman: The Golden Circle debuted in the top spot at the box office this weekend as Gary "Eggsy" Unwin (Taron Egerton) teamed up with Agent Tequila (Channing Tatum), Agent Whiskey (Pedro Pascal) and Agent Champagne (Jeff Bridges) to save the world. The film grossed an estimated $39 million and our users are enjoying the action, giving the film a rating of 4 stars.
IT, which tells the story of the "Losers Club's" fight against an evil entity, dropped one spot to second place in its third week of release. It earned $30 million, making its current domestic gross $266.3 million. Our users are enjoying the scares, giving the film a rating of 3.6 stars.
The LEGO Ninjago Movie, which also made its debut this weekend, took the third spot, earning $21.2 million. Our fans enjoyed the animated film and gave it a rating of 3.9 stars.
Action-thriller American Assassin dropped two spots to fourth spot, earning an additional $6.3 million, which brings its domestic gross to $26.2 million. The film, starring Dylan O'Brien and Michael Keaton, is a hit with our users, who gave it a rating of 5 stars.
For those not looking for screams, the romantic comedy Home Again starring Reese Witherspoon satisfied their film craving, coming in at fifth spot. The film made $3.3 million and a total domestic gross of $22.3 million. It earned a rating of 3 out of 5 stars from our users. ~Marriska Fernandes