New Movies in Theaters – War for the Planet of the Apes and more
By Alexandra Heilbron on July 14, 2017 | Leave a Comment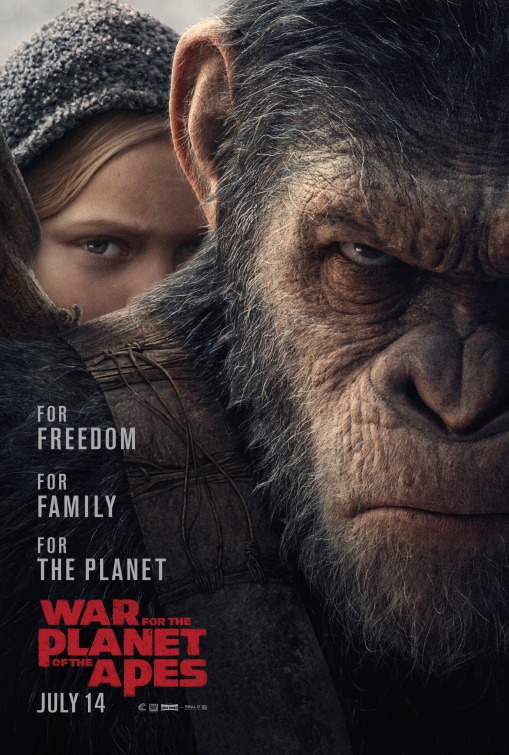 New in theaters this week is a big budget franchise release and a smaller budget movie — both releasing across the country. War for the Planet of the Apes is the latest installment in the Planet of the Apes series, and it's been getting great reviews. With a cast featuring Woody Harrelson and Andy Serkis, this movie offers plenty of action/adventure and drama.
Another movie getting a big thumbs up from critics is The Big Sick, which opened in limited release two weeks ago and is now opening wide. Written by Kumail Nanjiani and his wife, Emily V. Gordon, the movie is based on the true life story of when Emily developed a frightening health condition. Find out more about these movies below!
War for the Planet of the Apes – Highly intelligent Caesar (Andy Serkis) and his ape colony are engaged in a heated battle with power-hungry humans. After witnessing the loss of several apes, Caesar is enraged and vows to avenge his fallen primates just as an evil colonel (Woody Harrelson) makes a play to defeat the apes once and for all. Whichever way the battle goes, the fate of apes and the future of planet Earth hang in the balance. Click here for showtimes.
Trailer: War for the Planet of the Apes
The Big Sick – Pakistan-born Kumail Nanjiani knows his traditional Muslim family would not approve of his relationship with his American girlfriend, Emily (Zoe Kazan), so he keeps it from them. When Emily finds out about it, they break up. However, when she's admitted to the hospital for a mysterious infection and is in a coma, Kumail goes to Emily's bedside, where he realizes he has to make a decision. Click here for showtimes.
Trailer: The Big Sick
The Little Hours – A trio of nuns (Alison Brie, Kate Micucci and Aubrey Plaza) run amok on their Medieval estate. Bad language and even badder behavior land the ladies in hot water with their priestly superior. But things are about to get even more heated after a young man, Massetto (Dave Franco), is thrown into the mix. Forced to hide from his Lord, Massetto is hired as a servant on the estate. But it looks like he'll also have to hide from the attention of the abrasive nuns. Throw in a few profanities and lewd actions, and the Church is going to have their hands full with this bunch. Opening in Toronto and Vancouver.  Click here for showtimes.
Trailer: The Little Hours
Blind – A bestselling novelist (Alec Baldwin) loses his sight in a vicious car crash. Five years later, a socialite (Demi Moore) is forced to read to the novelist as a plea bargain for her husband's insider trading, and a passionate affair between the two ensues. Opening in Toronto. Click here for showtimes.
Trailer: Blind
---
---
---
Similar Articles
---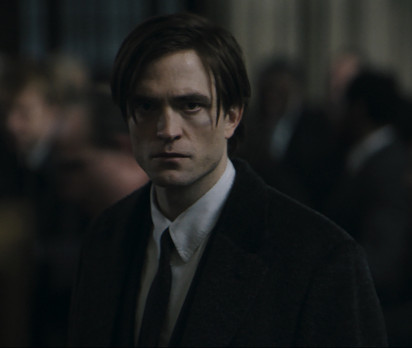 August 24, 2020 | 1 Comment
Here's your first look at Robert Pattison as Batman in the new film The Batman. The film also stars Zoë Kravitz, Paul Dano, Andy Serkis and Colin Farrell.
---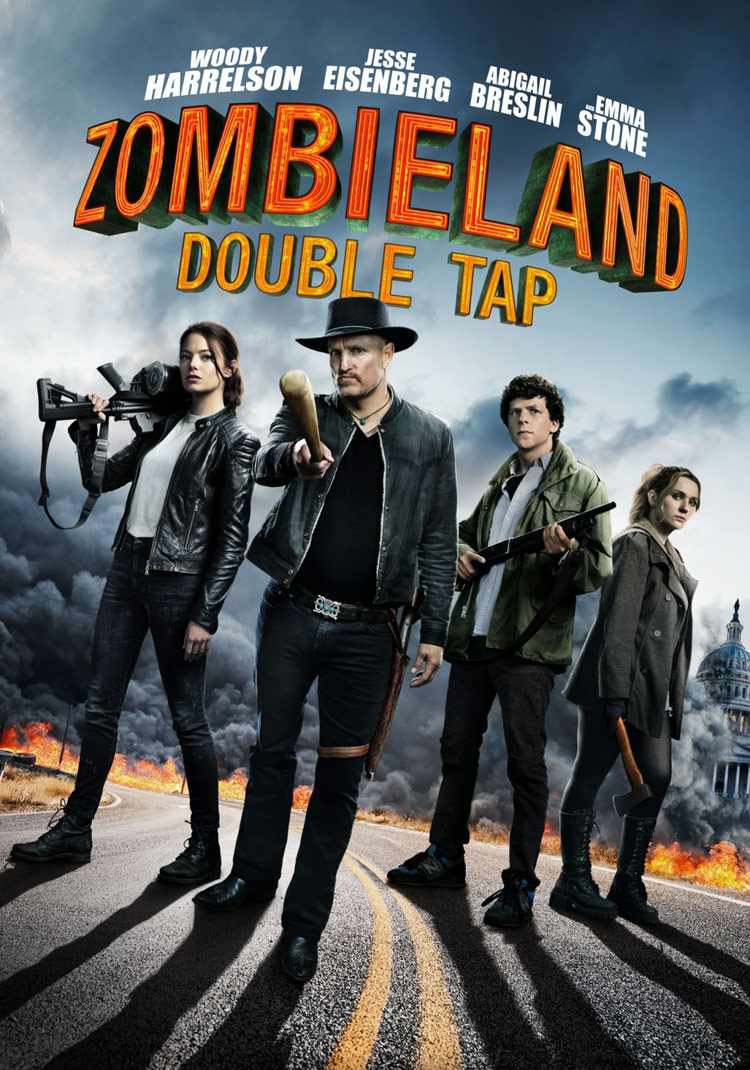 January 21, 2020 | Leave a Comment
Though Zombieland: Double Tap is far from being as fresh as the original, this sequel still features its likeable cast in all their zombie killing glory with some killer laughs along the way.
---