New on DVD – The Accountant, Deepwater Horizon and more
By Tribute on January 10, 2017 | 1 Comment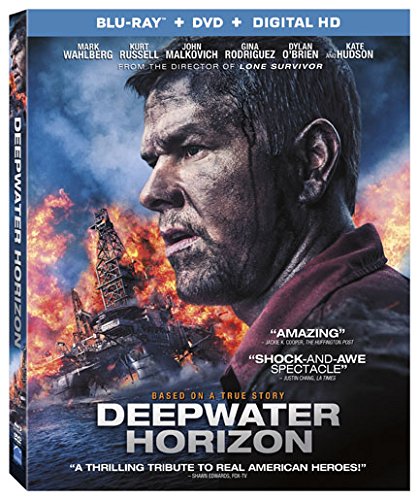 From a math genius/criminal accountant to a brave hero and a hilarious 5'3″ comedian, this week's new DVD releases feature a broad range of enticing characters.
Ben Affleck stars in Gavin O'Connor's The Accountant, a dramatic thriller about a small town man living a big lie.
In Deepwater Horizon, Mark Wahlberg and Dylan O'Brien help bring the remarkable true story of an April 2010 oil spill to the screen.
Funny man Kevin Hart lights up his latest documentary Kevin Hart: What Now?, which also features Don Cheadle and Halle Berry.
But that's not nearly all this week has to offer. Read up on the new DVD and Blu-ray releases below. ~Matthew Pariselli
The Accountant- Even as a boy, Christian Wolff (Ben Affleck) was a math genius with an obsessive personality. He had a talent for numbers, but trouble relating to people. Now grown, Christian works in a small town office, but that's just a cover. He's actually a freelance accountant who "cooks the books" for dangerous criminal organizations. When Ray King (J.K. Simmons), the head of the Treasury Department's Crime Enforcement Division, takes an interest in his activities, Christian takes on a legitimate client to throw them off. His new client is a robotics company but when Dana (Anna Kendrick), an accounting clerk who works for the company, discovers a discrepancy involving millions of dollars, bodies begin to pile up.
Trailer: The Accountant
Deepwater Horizon- On a seemingly ordinary day, an engineer named Mike Williams (Mark Wahlberg) says goodbye to his wife (Kate Hudson) and daughter before heading off to sea. But once aboard the oil rig, he finds his senior, Jimmy Harrell (Kurt Russell), is in a conflict with visiting BP executives, who insist on drilling despite safety concerns. When Louisiana BP manager Donald Vidrine (John Malkovich) forces the workers to run a series of pressure tests on the rig, the men are soon fighting for their lives on the burning oil rig in the middle of the sea.
Trailer: Deepwater Horizon
Kevin Hart: What Now?- In the follow-up to 2013's Let Me Explain—the third highest-grossing live stand-up comedy movie of all time—Kevin Hart once again takes center stage, only this time in front of 50,000 people at Philadelphia's Lincoln Financial Field, making it the first time a comedian has performed to a sold-out football stadium.
Trailer: Kevin Hart: What Now?
Max Steel- Max McGrath (Ben Winchell) is a 16-year-old teenager desperately trying to fit into the new town he has moved to. But soon, he discovers he's been given energy-manipulating super powers by his late scientist father. When he meets an extraterrestrial entity named Steel, he is trained by Steel to use his powers, and they learn that they can both harness and combine their powers to evolve into the superhero Max Steel, who possesses powerful unworldly strength. As the two unlikely friends struggle to accept their oddly connected fates, they begin to uncover unimaginable secrets, while finding themselves hunted by sinister forces from another galaxy who want to control Max's powers.
Trailer: Max Steel
The Birth of a Nation- During the antebellum South, Nat Turner (Nate Parker), a literate slave, experiences discrimination from the time he's a small child. Still a slave, he grows up to be a preacher, but is coerced by his owner, Samuel Turner (Armie Hammer), to use his preaching to subdue unruly slaves. At first Nat complies and preaches to the slaves to submit themselves to their masters, whether or not their masters are kind or harsh towards them. But as he witnesses more and more senseless acts of physical abuse against his fellow slaves, and is whipped almost to death for showing kindness to a small white child, Nat realizes something has to change. He orchestrates an uprising in the hopes of leading his people to freedom, and for good to rise against evil.
Trailer: The Birth of a Nation
Before I Wake- After Jessie (Kate Bosworth) and Mark (Thomas Jane) lose their son, they decide to become foster parents to an eight-year-old boy named Cody (Jacob Tremblay). When the boy moves in, they realize he has insomnia. Strange things start to happen, but only when Cody is finally asleep. Upon investigating Cody's past, Jessie and Mark find out he takes pills to keep himself awake in order to not dream, because his dreams become reality. Happy dreams and nightmares alike become real and Jessie and Mark try their best to figure out how to stop them.
Trailer: Before I Wake
The Whole Truth- Mike Lassiter (Gabriel Basso), 17, is accused of stabbing and murdering his wealthy father, Boone Lassiter (Jim Belushi). Cool and calm defense attorney Richard Ramsay (Keanu Reeves) and his young associate Janelle (Gugu Mbatha-Raw) are tasked with proving the young client's innocence. Distraught, Mike's mother Loretta (Renée Zellweger) begs Richard, who also happens to be a family friend, to save her son from prison. It initially appears to be a cut and dry case of an abusive father and a fed up son. However, as the pieces start to fall together, Janelle begins to suspect that Richard and Loretta may know much more than they're letting on about what happened on that fateful day.
Trailer: The Whole Truth
---
---
---
---
Similar Articles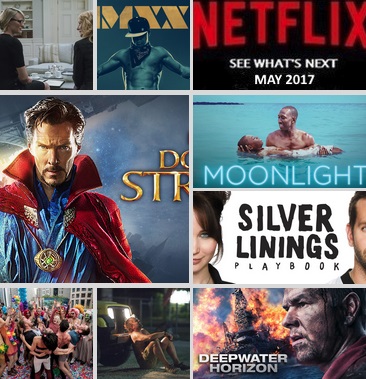 April 28, 2017 | 3 Comments
This May, Netflix has a slew of new originals and classic films. From new seasons of Sense8 and Bloodline to award-winning Moonlight, here's what to watch.
---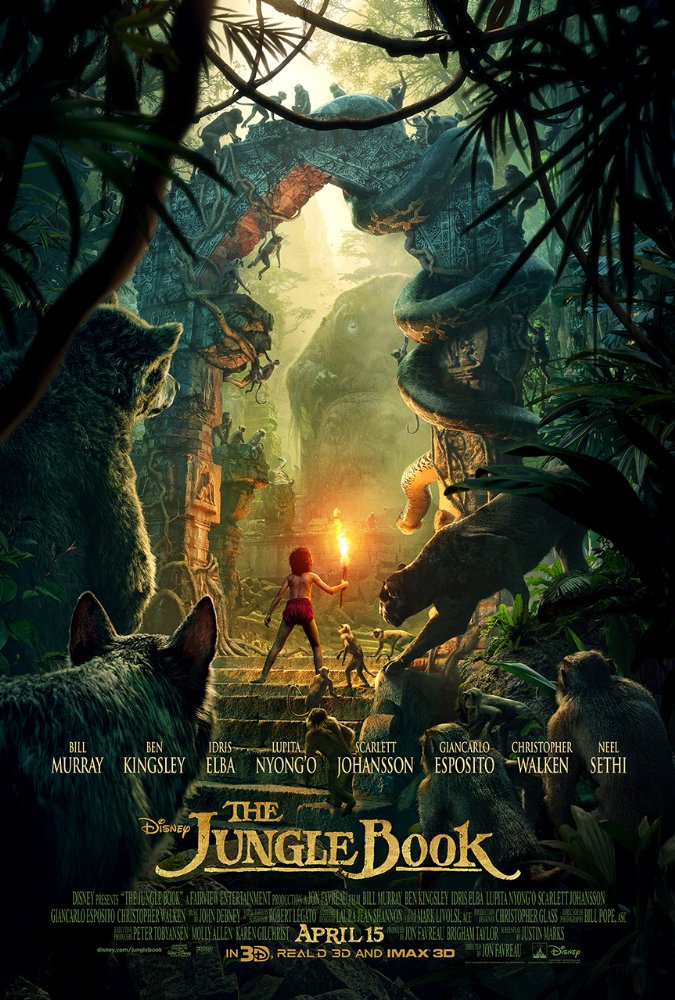 February 8, 2017 | Leave a Comment
The Jungle Book is continuing its march toward Oscar gold with a whopping five wins at the 2017 Visual Effects Society Awards. The ceremony took place in California.
---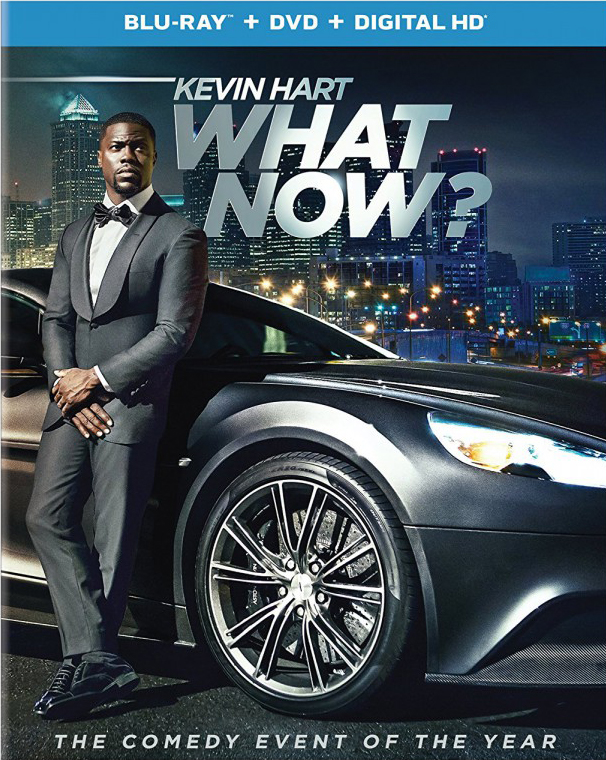 January 23, 2017 | Leave a Comment
In his biggest comedy concert-movie yet, What Now? Kevin Hart performs in front of a packed Philadelphia football stadium, giving audiences major laughs.
---