New on DVD – Zootopia, Hail, Caesar!, and more
By Tribute on June 7, 2016 | 2 Comments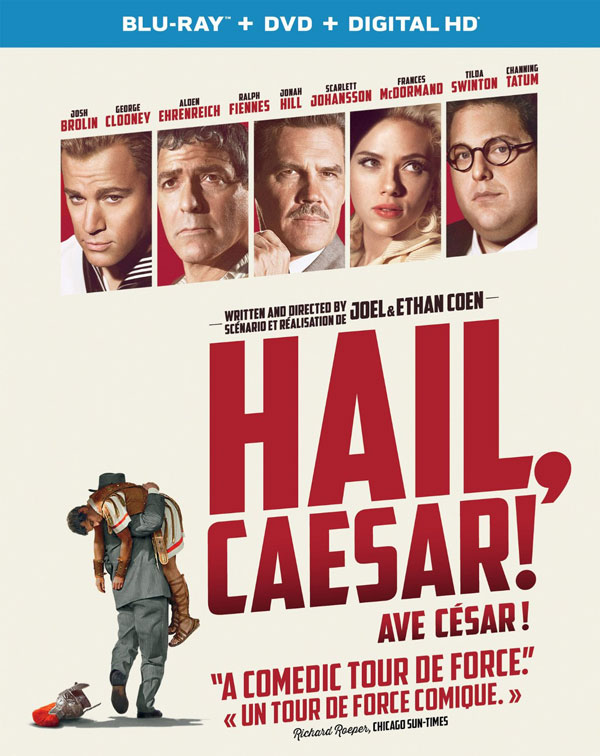 Feeling like a movie binge tonight? Well, prepare the popcorn and put on those PJs because we've got almost a day's worth of movie-watching for you to enjoy.
Our eight (count 'em, eight!) new Blu-ray/DVD releases include the box office smash Zootopia, which follows a bunny as she fights crime in the big city; the period comedy Hail, Caesar! about a kidnapped movie star in 1950s Hollywood; the true story about an attack on an American compound, 13 Hours: The Secret Soldiers of Benghazi; the political drama Colonia starring Emma Watson as a wife forced to join a Chilean cult, and so much more. ~Shelby Morton
Judy Hopps (Ginnifer Goodwin) has wanted to become a cop ever since she was a little child. There's only one problem – she's a four-pound bunny rabbit. Ever determined, Judy graduates at the top of her class at the Zootopia Police Academy and is the first bunny accepted into the Zootopia Police Department (ZPD). When she arrives in Zootopia, she's disappointed to find that Police Chief Bogo (Idris Elba) has relegated her to parking duty. But when a missing case presents itself, Judy volunteers for the job.
Trailer: Zootopia
In the 1950s, Capitol Pictures Studios is working hard to bring to the screen their biggest release of the year — Hail, Caesar — starring Baird Whitlock (George Clooney), one of the biggest stars in the world. When Whitlock goes missing, studio "fixer" Eddie (Josh Brolin) is brought in to find him. A ransom note is delivered, asking for $100,000 for the movie star's safe return. It's signed: The Future.
Trailer: Hail, Caesar!   
On the eleventh anniversary of the September 11 attacks, an American ambassador and his staff are under attack at a U.S. compound in Benghazi. A group of CIA security contractors are sent in to defend the compound and relieve the chaos. Based on the 2014 book 13 Hours: The Inside Account of What Really Happened in Benghazi by Mitchell Zuckoff, which tells the true story of the 2012 Benghazi attack on the American diplomatic compound.
Trailer: 13 Hours: The Secret Soldiers of Benghazi
Young newlyweds Lena (Emma Watson) and Daniel (Daniel Brühl) get separated during the 1973 Chilean military coup. Lena finds out that Daniel has been abducted by Pinochet's secret police and tracks him to a wooded area called Colonia Dignidad (Dignity Colony). The Colonia presents itself as a charitable mission run by lay preacher Paul Schäfer (Michael Nyqvist), but in fact, is a torture house and detention center that no one has ever escaped from. Lena goes to Colonia Dignidad to join the cult in an effort to find Daniel and help him escape.
Trailer: Colonia
Kill Your Friends is set in London in 1997 as a music executive (Nicholas Hoult), at the height of the Britpop era, feels enormous pressure to deliver hit records for his label. The world he lives in is cutthroat, but he stops at nothing to further his career. Will he even go so far as murder? Based on the bestselling novel of the same name by John Niven.
Trailer: Kill Your Friends
The stop-motion animated drama Anomalisa follows Michael Stone (David Thewlis), a successful and popular motivational speaker, who suffers from anxiety — because everyone around him looks and sounds the same. This unexplained monotony renders much of his daily life meaningless and bland until he meets Lisa (Jennifer Jason Leigh) on a speaking-tour stop in Cincinnati. This modest baked good sales rep is unlike anyone Michael has met before — Lisa is an anomaly.
Trailer: Anomalisa
Carla (Katie Holmes), a poet with bipolar disorder, is having a tough time. She signs herself into a mental hospital, where she meets another new patient, Marco (Luke Kirby). The two have an instant attraction and embark on a romance, but their combined mania pushes them to do dangerous things in the independent drama Touched with Fire.
Trailer: Touched with Fire
Chi-Raq, the modern day adaptation of the ancient Greek play Lysistrata by Aristophanes, depicts a group of women who organize against the ongoing violence in Chicago's Southside after the murder of a child by a stray bullet.
Trailer: Chi-Raq
---
---
---
---
Similar Articles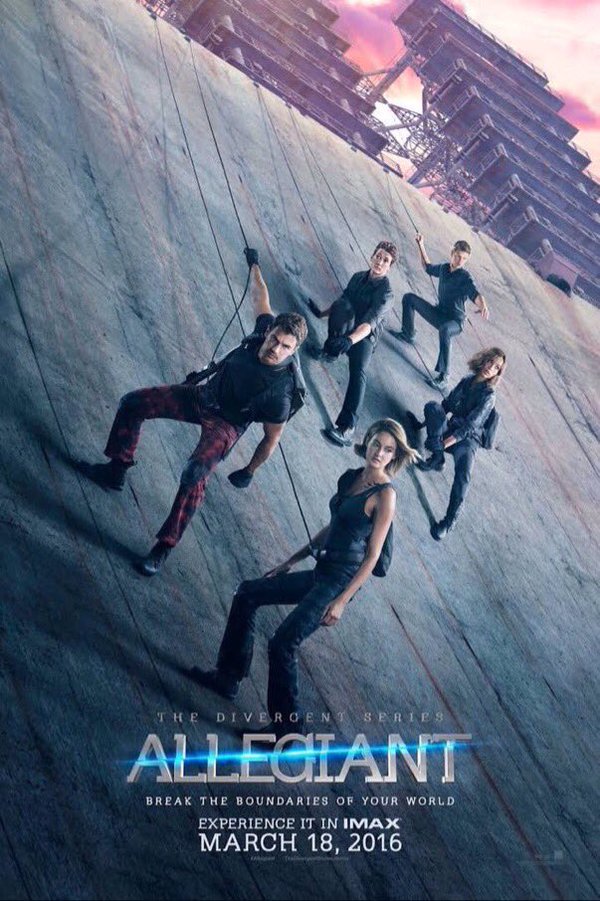 March 18, 2016 | Leave a Comment
Check out what's opening in theaters today across Canada, including the latest Divergent installment, The Divergent Series: Allegiant; Miracles From Heaven starring Jennifer Garner and The Bronze, a comedy about a former Olympic gymnast.
---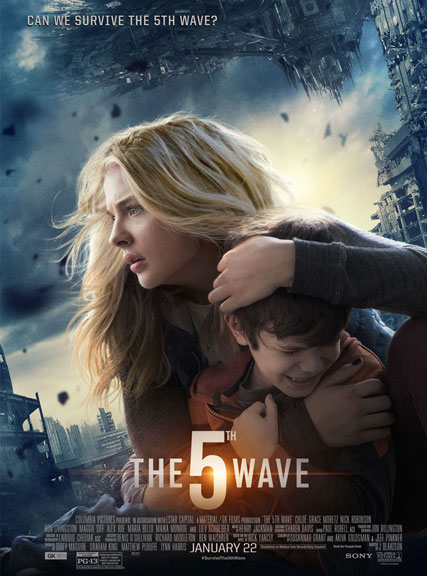 January 29, 2016 | Leave a Comment
Check out this week's most popular trailers on Tribute.ca, including new champ The 5th Wave, last week's champ The Revenant, dirty comedy Dirty Grandpa and more.
---
---