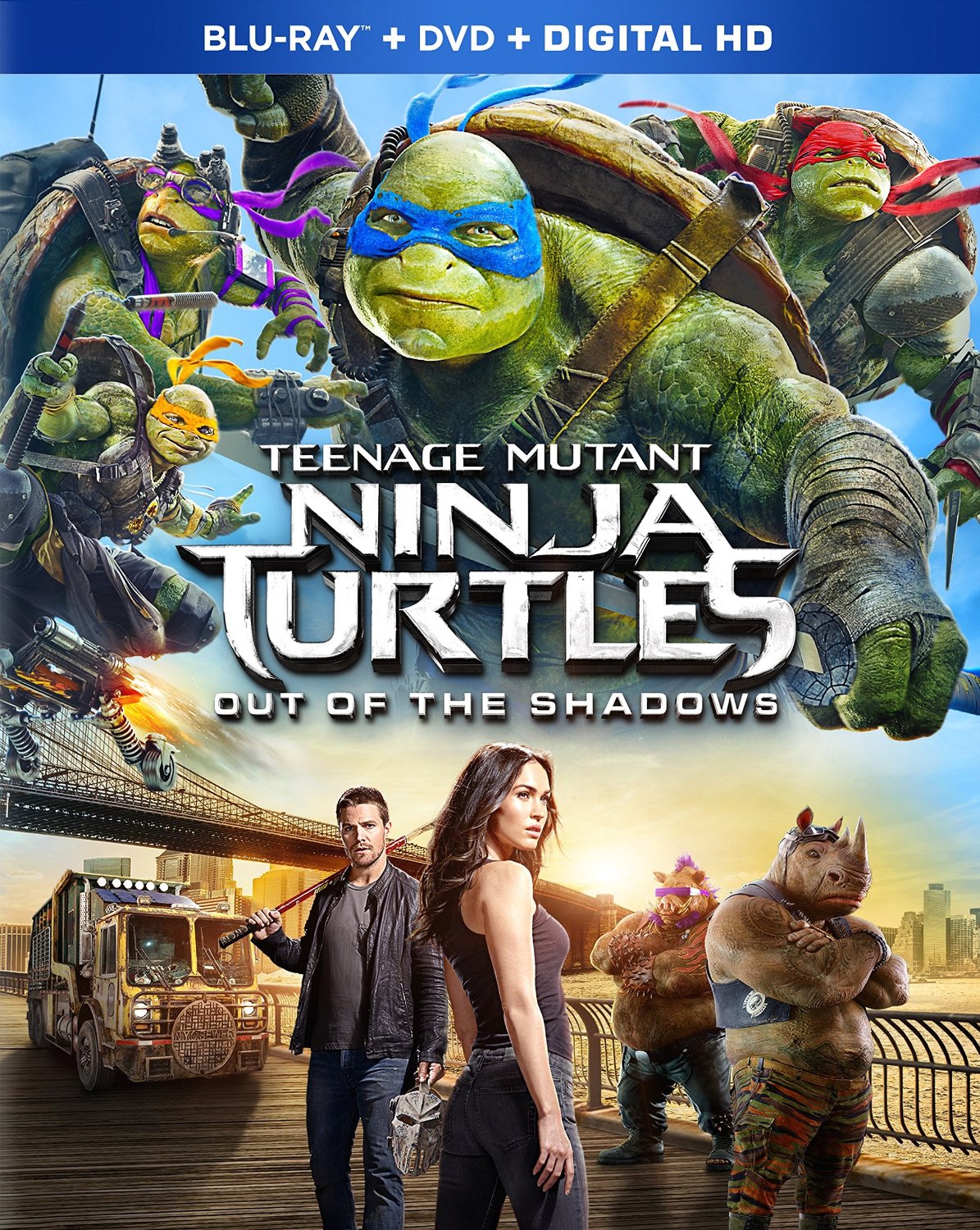 Everyone's favorite turtles are back in the sequel titled Teenage Mutant Ninja Turtles: Out of the Shadows. After facing Shredder, who has now joined forces with a mad scientist, the gang must confront an even greater nemesis.
The film starts one year after the events of Teenage Mutant Ninja Turtles and the capture of Shredder, and the Turtles — Leonardo (Pete Ploszek), Donatello (Jeremy Howard), Raphael (Alan Ritchson), and Michelangelo (Noel Fisher) — have been staying in the shadows beneath the sewers while continuing their good deeds. Meanwhile, Vern Fenwick (Will Arnett) took credit for Shredder's defeat.
Their friend and news reporter April O'Neil (Megan Fox) discovers that a scientist named Baxter Stockman plans to help the dangerous criminal escape from prison. While Shredder is being transferred between prisons by corrections officer Casey Jones (Stephen Amell), Shredder escapes when Stockman uses a teleportation device but is hijacked mid-teleport and winds up in another dimension.
TMNT 2 is silly and flamboyant enough to work as a live-action cartoon movie, and it embraces its crazy plot (the story operates in a world where mutant turtles have been taught martial arts by a mutant rat, enough said).
The level of humor in this film is clearly catering towards a young audience. For adults, you may get a healthy dose of nostalgia if you were once that kid who was really into the cartoons. The fun interactions between the brothers are still present but what gives them more depth here is when they start to experience teenage anxiety – issues of belonging and identity.
My main problem is that the audience becomes more invested in our CGI leads than their human counterparts — who appear stiff and seem to be given less than stellar dialogue. But since the film focuses on the turtles and not really the humans, I guess it does its job.
There is no doubt that Teenage Mutant Ninja Turtles: Out of the Shadows is better than its predecessor. It is turtle-focused and it re-wires the franchise to the right direction. If you're looking for two hours of frothy entertainment and Michael Bay-esque action sequences are your guilty pleasure, get some pizzas because you're in for a ride.
Special extras include: Deleted Scenes and the following featurettes: We Are Family, Whoa! Expanding the Turtleverse, House Party, It's Tricky: Inside the Van, ILM – The Effects Beneath the Shell and Did You Catch That? Turtle Eggs! 
If you have seen Teenage Mutant Ninja Turtles: Out of the Shadows and would like to write your own review, please click here.